2017: A Look Back At The Year In State Telemedicine Legislation
Some 34 states passed 63 pieces of telemedicine legislation this past year, covering everything from definitions to standards to new uses and locations. Here's a look at some of the more interesting bills.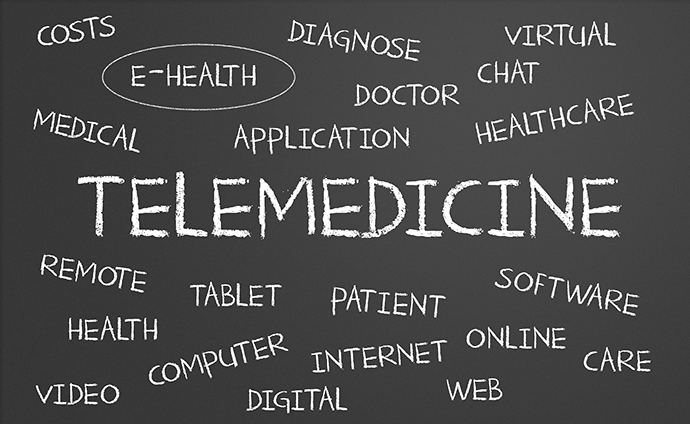 Source: ThinkStock
- Some 63 pieces of legislation focusing on telehealth or telemedicine were approved by 34 state Legislatures this year, according to the Center for Connected Health Policy.
The various bills cover a wide variety of digital health issues, from defining terms like telemedicine, telehealth, store-and-forward technology and virtual visits to establishing care standards before a doctor can use telehealth to serve new patients.
Four states – Nebraska, Washington, Tennessee and Maine – passed legislation to join the Federation of State Medical Boards' Interstate Medical Licensure Compact, enabling the pact to go live this past April. Some 22 states now support the effort to streamline physician licensing in multiple states, while two states Pennsylvania and Tennessee) have delayed implementation and four more (Texas, Michigan, Washington DC and Rhode Island) have legislation pending.
In related news, Washington's approval of The Federation of State Boards for Physical Therapy's Physical Therapy Licensure Compact sent that pact across the 10-state threshold in April; 13 states have now signed on, with another considering legislation. And the National Council of State Boards of Nursing will see its Enhanced Nurse Licensure Compact go live on Jan. 19, 2018, with 27 states taking part and another three states considering legislation.
Some of the more notable pieces of legislation include:
READ MORE: Licensing Compact Gives Doctors an Important Telehealth Tool
In Arizona, lawmakers removed a requirement that telemedicine conform to the standards set by the Centers for Medicare & Medicaid Services for "audio and video capability" in order to be used by practitioners conducting a physical or mental health exam for a prescription.
In Arkansas, lawmakers enacted strict standards for school-based telehealth, requiring that physicians treating children in schools through telemedicine either be the child's primary care doctor, have a cross-coverage arrangement with the child's regular doctor or have authorization from the doctor.
In California, lawmakers opened the door for providers in Medi-Cal managed care plans to use telemedicine if they've exhausted all other reasonable option to improve access to care.
In Idaho, lawmakers removed language prohibiting abortions by telemedicine. Utah lawmakers shot down a proposal to ban such abortions, while Texas approved the ban.
In Maryland, legislators established practice standards for teletherapy and passed a law requiring all insurers to cover substance abuse counseling delivering via telehealth.
READ MORE: ATA Sees Telemedicine Momentum in New Report Cards
In Montana and Oregon, lawmakers added dental services to the list of services offered by telemedicine.
In Nevada, legislators directed the state's Director of the Office of Science, Innovation and Technology to coordinate broadband planning and procurement to encourage telemedicine expansion, especially in rural and underserved areas.
In New Hampshire, lawmakers expanded Medicaid reimbursement rules to include providers using telehealth in metropolitan areas.
In New York, lawmakers added schools, child care centers, assisted living facilities, adult homes, continuing care retirement facilities and other types of senior living centers to the list of originating sites for telehealth services.
In Oklahoma, lawmakers established standards for the physician-patient relationship for allopathic or osteopathic physicians using telemedicine. West Virginia also tackled the issue, directing the Board of Osteopathic Physicians and Surgeons to create standards for telemedicine use.
READ MORE: Physicians Sour on States' Telehealth Implementation Efforts
In South Dakota, legislators created a mental health screening pilot program for jails that evaluates the feasibility and cost-effectiveness of telemedicine.
In Tennessee, lawmakers added school telehealth services to the list of services that insurers are required to cover.
In Texas, among other telemedicine-friendly actions, lawmakers expanded reimbursement under Medicaid for telehealth services provided by social workers, occupational therapists, speech language pathologist, licensed professional counselor, marriage and family therapist and licensed specialists in school psychology. They also passed legislation requiring reimbursement for certain telehealth services provided to school districts or charter schools.
In Vermont, legislators approved a bill requiring Medicaid and health insurance coverage for certain telemedicine services, while also mandating that providers obtain oral or written consent from the patient before using the technology and preventing both them and their patients from recording the telemedicine encounter.
In Virginia, lawmakers directed the Joint Commission on Health Care to explore options for increasing telemental health services.
And in Washington, lawmakers expanded the definition of an originating site for telehealth to include "any location determined by the individual receiving the service," giving residents the leeway to access telehealth and telemedicine services in their own homes.
Among the handful of telemedicine and telehealth efforts that failed to pass muster was a bill that would have established telehealth practice standards in Montana. State lawmakers did approve bills to permit physical therapy and require insurance coverage for dental services through telehealth, but they dropped plans for a larger piece of legislation after lawmakers worried that the bill would work against residents who don't have enough broadband to support video consults.
Montana isn't alone in worrying about broadband coverage. Nevada also passed legislation focused on broadband capability, as noted above, and Hawaii legislators created Health Benefit Plan Network and Access and Adequacy standards. The issue has since been taken up by the Federal Communications Commission, which recently voted to boost federal funding for broadband expansion and consider new formulas for funding in the future.