50% of Users Unsatisfied with Mobile Health Applications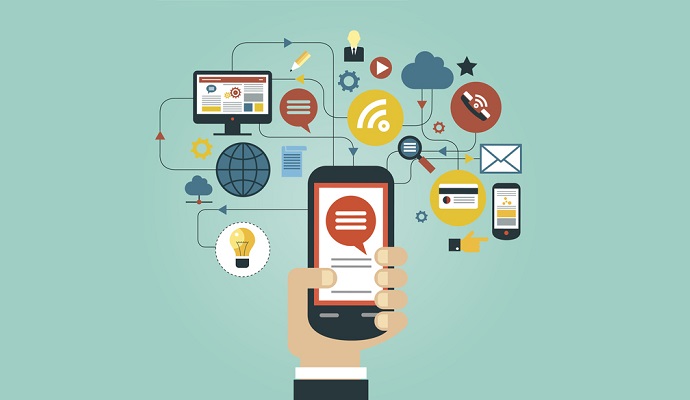 - Do healthcare providers offer sufficient mobile health applications to connect with their patients? According to a global survey from Kentico Software, there may not be enough capabilities among medical facilities when it comes to patient portals, secure messaging, and general mobile health technology. At least half of survey takers issued a C rating with regard to the use of mobile health applications to communicate with healthcare professionals.
The Kentico Patient Attitudes Toward Healthcare on the Web Survey shows that about one-third of survey respondents said that it was complicated and often difficult to access or navigate medical-based websites via mobile devices and 43 percent stated that they only use desktops when looking at health-related sites. Also, the majority of users prefer to communicate with their primary physicians via mobile texting, but only 19 percent are offered this opportunity through their healthcare providers.
The survey polled more than 1,000 individuals over age 18 from a wide variety of nations including Czech Republic, France, Germany, Netherlands, Australia, New Zealand, the United States, and the United Kingdom.
One glaring problem from the survey was that 37 percent of polled patients were unable to communicate with their primary healthcare providers by email. It seems that users are most interested in the ease of contact when considering medical website features.
"Using the web to communicate in regulated industries such as healthcare is challenging," Kentico CEO and Founder Petr Palas said in a company press release. "However, healthcare providers seem to have made significant strides in recent years in the use of the web to connect with patients in meaningful ways… Patients are reacting positively to what they have seen so far, but clearly they want much more. The survey suggests that healthcare providers need to continue to adapt to the mobile, real-time habits of future generations."
Additionally, users enjoy being able to find physician and healthcare experts biographies, clear answers to their questions, wellness and healthy living information, and photos of medical facilities and its staff via websites. Essentially, users prefer an attractive and easy-to-navigate website.
Another survey from Kentico called the Mobile Experience Survey 85 percent of smartphone users look to their mobile devices to compare products, establishments, and costs before choosing to purchase a product or service. Also, more than half of mobile device owners – 78 percent of smartphone owners, 75 percent of tablet users and 69 percent of laptop consumers - state that many purchasing decisions are based on the look of a company website.
"If their sites aren't mobile friendly, people who are out and about will forge new brand relationships with competitors, and they'll take these relationships back home with them to their computers. When it comes to making and breaking customer relationships, it's all happening on mobile devices," Kentico CEO and Founder, Petr Palas, said in a public statement.
The use of mobile health applications are bound to change the market drastically over the coming years, as more consumers look toward websites and apps available through their smartphone to help them find relevant information and advice on wellness, health, and disease management.
Developers of medical company websites and mobile health applications will need to consider the brand they're selling including their costs and product features in order to increase their overall sales.
These polls explain what consumers are looking for and how many more are using mobile devices to access health information. With a stronger web presence and mobile-friendly features, healthcare organizations will be able to gain a larger share of the market.