71% of Consumers Sleep with Mobile Devices by the Bedside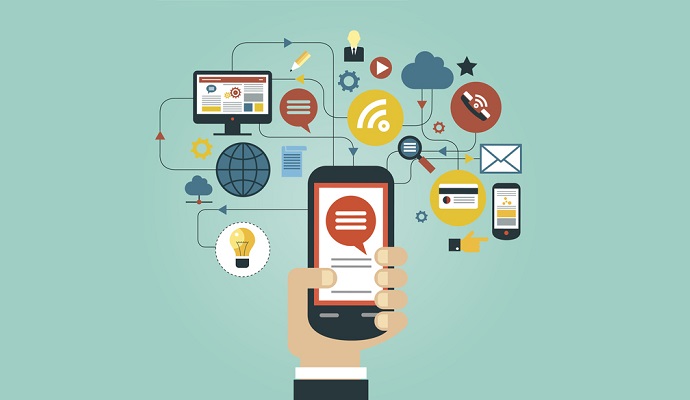 - The healthcare industry continually pushes forward the implementation of new tools and mobile devices in efforts to improve the quality of patient care and overall health outcomes. The consumer market for mobile devices has been on the rise for years, which has affected both the healthcare industry as well as other fields. Whether it's a nurse, physician, or banker, apps and mobile devices are impacting workplaces across the country.
Mobile analytics company Flurry has released a report that shows mobile device use has been growing quickly throughout the world. In an annual report on consumer mobility, the results show that 71 percent of polled consumers sleep with their mobile devices, which are usually smartphones.
Over the last year, the number of smart mobile devices available among the general population has grown 38 percent. Those who utilize their smartphones at least once per day increased significantly from 784 million to 985 million, which is a 25 percent rise over the last 12 months. Those who use their mobile devices more than 16 times per day rose by 34 percent in the same period.
"If the number of Mobile Addicts there were in 2014 had been the population of a country, such country would have been the 8th largest in the world last year, slightly below Nigeria," the Flurry report stated. "In 2015, the growth of the Mobile Addicts population would have propelled that country to the 4th spot, just below the United States and ahead of Indonesia. It is hard to imagine a country can expand that fast in one year, but Mobile Addicts have."
The research also looked at the type of applications consumers are more likely to utilize and the categories they fall into. The most popular apps fell into the messaging and social category while the others included productivity, games, finance, and news or magazines. As time goes on, the mobile health industry may have a stronger hold on consumer interests and this category may place in the top five of mobile devices utilizations.
"This is the mobile revolution," Simon Khalaf, senior vice president of publishing products at Yahoo, told USA Today. "There hasn't been a single industry that hasn't been disrupted by mobile and its applications… these folks are conducting their lives on mobile."
Essentially, the research shows that consumers spend more than three hours on average every day using their smartphones or other mobile devices. In fact, over the last six months, consumers have spent 43 more minutes on their smartphones than in prior years. It is predicted that the use of mobile devices will only continue increasing over the coming years.
Across the globe, there are 280 million consumers who are addicted to their mobile devices, as they use apps more than 60 times in an average day. Using these apps takes up as much as 90 percent of 'mobile device time.' Additionally, consumers are more likely to read and share content via social media websites.
"In mobile industry, content is king again," Khalaf said. "What is even more phenomenal is that people are paying for content… You can create any content you want, share it on Tumblr and all of a sudden you get traffic and you get consumers. You are no longer contributing and getting nothing back."
With more consumers than ever before using mobile devices and applications, the healthcare industry could take advantage of these tools by boosting patient engagement with health and wellness. Mobile health applications and mobile devices could play a key role in improving the quality of care across the healthcare spectrum.