97.6M mHealth Wearable Devices to Ship Yearly by 2021
By 2021, the wearable device industry will ship 97.6 million gadgets a year, pushing the market's value to $17.6 billion.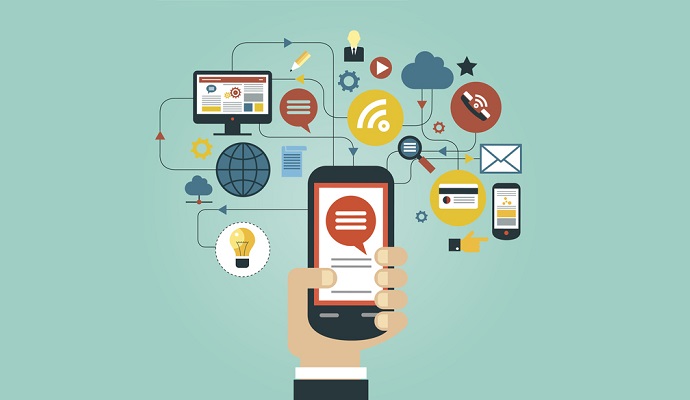 - The market for wearable technology is expected to grow as more healthcare providers are using the mHealth technology to improve patient outcomes and help providers make more informed healthcare decisions, according to a recent study by Tractica.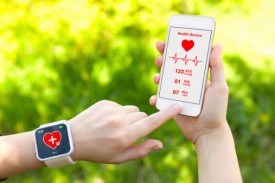 Researchers predicted that the wearable technology market with increase from $105.3 million in 2015 to $17.8 billion in 2021, which accounts for a compound annual growth rate of 135 percent.
In terms of units, the study forecasted that device shipments with increase from 2.5 million units in 2016 to 97.6 million by 2021.
"The market for healthcare wearables is very much in its infancy, though there is a considerable amount of activity across the healthcare value chain," said Aditya Kaul, Tractica's Research Director. "Wearables are being seen as an extension of the digital transformation of healthcare, helping pharmaceutical companies to expand clinical trials, enabling insurance companies to engage with customers by incentivizing healthier living, helping healthcare providers to improve the delivery of healthcare, and empowering patients by providing them access to their own health data."
The study attributed the forecasted growth in wearable technology to the changing landscape of the healthcare industry. More providers are seeking digital health solutions to make quality care more affordable, efficient, and expansive.
Healthcare providers are also able to monitor and control patient outcomes through wearable technology while continuously collecting relevant health information.
Pharmaceutical companies are currently the major drivers of the mHealth technology market, the study pointed out. However, with more devices undergoing regulatory approvals, including wearable patches and biosensors, pain management devices, and heart monitor straps, more healthcare organizations may be influencing the market in the near future.
Although the demand for wearable technology is growing, the wearable devices market still faced a number of market barriers and consumer challenges.
In clinical trials, researchers oftentimes claimed that healthcare wearables were difficult to set up and manage, reported the study. This is especially true for users, like elderly patients, who are not accustomed to using smartphones or computers.
Healthcare providers are hesitant to invest in educating individuals and large at-risk populations on mHealth technology because it is time-consuming and expensive.
Additionally, wearable technology produce large amounts of data, which can be difficult to organize and interpret.
"There is also a concern about the volume of data generated by wearables, as it is important to be able to aggregate the data from multiple sources, have that data become actionable, and convert it into behavioral insights," explained the study.
The report also revealed that regulatory timeframes are another major market barrier. Companies usually experienced time delays and difficulties obtaining government and insurance approvals. The FDA approval process alone can take a couple months or even a year.
In terms of the consumer market, wearable technology companies were facing obstacles with cultivating consumer trust. Researchers found that consumers did not believe in the accuracy of the sensors or that the device could gather medically relevant information.
Despite significant challenges, the report stated that the market will rapidly grow as the demand for mHealth technology increases in the healthcare industry.
"In summary, the healthcare wearables market has a bright future, with its success closely linked with wearables maturing from being a gadget to becoming a lifesaving tool, having a direct impact on the treatment of diseases and health, which is a top priority for society and humankind," reported the study.