A Digital Health Platform Helps NICU Parents Face the Challenges
A new mHealth startup is giving parents of hospitalized newborns mobile access to a coach who can help them through the rough spots.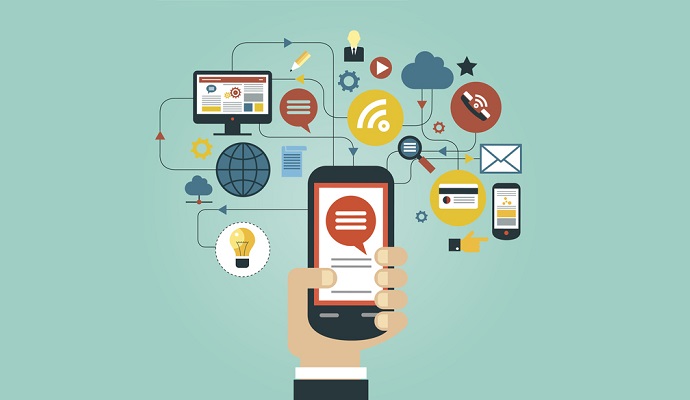 - An innovative new mHealth program aims to help the stressed out parents of newborns in neonatal intensive care units.
The program, a partnership between Costco and an mHealth startup called NeoCare Solutions, gives Costco employees who have children in an NICU access to a virtual "coach" during the child's hospital stay and up to his or her first birthday. The coach, a trained healthcare specialist, is accessed by either the family's own tablet or smartphone or a tablet provided by NeoCare.
"We know how traumatic this is for parents," Donna Sexton, director of employee benefits for Costco, said during a Tuesday afternoon session at HIMSS16. She noted that some 2,600 babies – or "future Costco employees" – were born in 2014, and several of them required NICU care.
"It's really a very complicated and difficult time," added Jeffrey Jacques, MD, who launched the company after his own experiences with an NICU. He described it as a "disempowering and disenabling process for parents," and said he wanted to create a support system for parents who had very little guidance on how to deal with a baby in that setting or what to expect once they got home.
According to Jacques, 10 percent of babies born in the U.S. each year end up in an NICU, affecting roughly 500,000 families. Newborns placed in an NICU, whether due to premature birth or a health issue, can suffer lasting effects, with an average annual medical bill of $32,000 that can easily top $500,000.
Through the program, parents are connected via a mobile device with a "NeoCoach," a trained clinical care manager who operates independently of the health system and offers guidance and support. Via the app (and occasionally a phone call, if necessary), the coach offers advice on what to look for, how to chart the baby's progress and how to talk to NICU staff, among other things.
The service isn't meant to offer medical advice or act as the family's advocate in the NICU. Jacques said NeoCare operates independently of all healthcare providers, though the company is now working on a pair of pilots with health systems. And while the service now targets the parent (85 percent are moms), he's looking to expand the platform to bring in peer-to-peer conversations and find more targeted content for dads.
Jacques said NeoCare served some 200 families during its pilot phase, focusing on babies who stay longer than 72 hours (the average is three weeks). While there was no difference in length of stay between those babies and the typical NICU experience, he said, the company has reported a 30 percent decrease in rehospitalizations once the child goes home.
That's where NeoCare may have the most impact: Helping parents adjust once they get home with their babies.
"Many families wind up running right back to the emergency room and often end up getting readmitted," Jacques said. They don't know what to expect once they get home – some parents will stay out of work for a year just because they don't want to leave their child – and they'll often panic.
Jacques said NeoCare charges "a few thousand dollars per engaged baby," with a business plan that targets large employers like Costco.
Costco, meanwhile, covers the whole expense for its employees.
"We know what the costs are," Sexton said. "We didn't want an obstacle. They've already got a lot of stuff going on."