A Global mHealth Project Sets its Sights on America's Underserved
With successful mHealth programs in Haiti, Africa and India, Health eVillages is now looking to help those closer to home.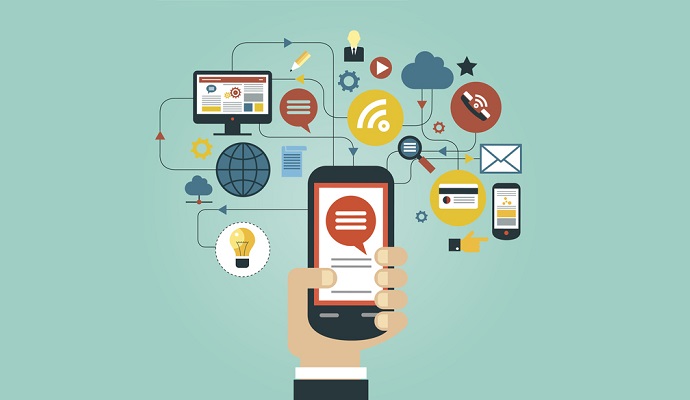 - A non-profit program that's supplying mHealth technology and resources to Third World nations is now setting its sights on underserved parts of our own country.
Health eVillages, launched in 2011 by the Robert F. Kennedy Center for Justice and Human Rights, has announced a partnership with Franklin-Tenn.-based Healthways to improve healthcare access and services in some of Tennessee's poorest communities. The program will initially supply mHealth technology, such as tablets loaded with education and clinical decision support tools, to Mercy Community Healthcare, a non-profit targeting the uninsured and underinsured in some 30 central Tennessee counties.
The program continues the work of an organization that was initially created to bring mHealth services to earthquake-ravaged Haiti, and which has since expanded across the globe to places like Uganda, Kenya, South Sudan and India.
"At its core, Health eVillages is working in the most impoverished parts of the world to heal the villages by addressing fundamental issues that are contributing to poor health and increased mortality rates," Kerry Kennedy, president of Robert F. Kennedy Human Rights and a founding member of the Health eVillages Board of Directors, said in a press release. "Healthways' commitment to treating the root cause of disease rather than just the symptoms, and addressing the overall health and well-being of every individual, makes them an ideal partner for Health eVillages."
This isn't Health eVillages' first U.S. program, but it may very well be the largest, and it continues a trend of focusing not only on providing the technology and training, but linking to community health and wellness resources.
In 2013, the organization partnered with community health clinics in coastal Louisiana to treat residents dealing with, among other things, the health effects of the 2010 Deepwater Horizon oil spill in the Gulf of Mexico. And last fall, Health eVillages launched a partnership with the Harrington Family Health Center to help underserved residents along the Downeast coast of Maine.
In that project, the Harrington, Me.-based clinic received five tablets embedded with clinical decision support tools to help staff – including a triage nurse and a pharmacy clerk – treat the clinic's 4,000 patients. Located in the state's poorest region with a high incidence of chronic diseases, the center sees a broad array of underserved patients, including large numbers of migrant workers who come to Maine to work the blueberry fields.
"It's so much easier for our clinicians to be able to share a written explanation of the condition with the patient, or to show a photo describing the diagnosis," clinic CEO Lee Umphrey told local news services last September. "It empowers the patient to follow through on the recommended course of treatment, because … they better understand what the condition is, and how that condition can be contained or alleviated."
The project hits close to home for Health eWorks' co-founder, Donato Tramuto, an Ogunquit, Me. resident, founder of Physicians Interactive Holdings (now Aptus Health) and president and CEO of Healthways. In 2014, his work earned him Robert F. Kennedy Ripple of Hope Award, alongside Hillary Clinton, Robert DeNiro and Tony Bennett.
The Healthways partnership is expected to continue that effort in Tennessee, while pushing the care coordination model more toward preventive health.
"At Mercy, we believe in treating the whole person, supporting not only their physical health needs, but also providing behavioral health services and patient education, and helping patients fill the gaps when they have unmet needs that impact their health," Cindy Siler, Mercy's chief executive officer, said in a release. "(W)e are all committed to healing the villages in our own way. This relationship offers us significant opportunities to further expand and enhance our services for uninsured and underinsured individuals in our area."