A New mHealth App Validation Resource Sets Up Shop
The Hacking Medicine Institute's RANKED Health program looks to evaluate mHealth apps - and, eventually, devices - on their clinical reliability and evidence base.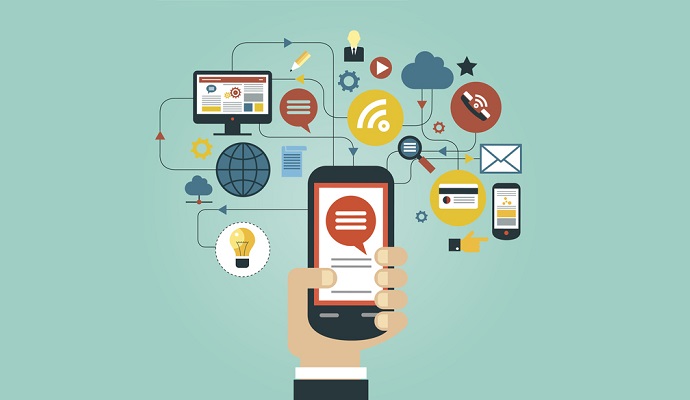 - A new non-profit based in Boston's fertile healthcare sector wants to help clinicians and patients trust their mHealth apps.
The Cambridge-based Hacking Medicine Institute has launched RANKED Health, a program to verify the clinical relevance and evidence base for mobile health apps. It's the brainchild of Maulik Majmudar, MD, a cardiologist and associate director of the Healthcare Transformation Lab at Massachusetts General Hospital, and Adam Landman, MD, an emergency medicine physician and chief medical information officer at Brigham & Women's Hospital.
The goal, says Majmudar, is to create a credible resource for reviewing apps. Each app, he says, is independently reviewed by two clinicians, who submit their reviews to an editor. The editor compares the reviews, then convenes a discussion with the two reviewers to come up with a final score – ratings of 1-5 on clinical credibility, usability and functionality, as well as an overall score.
"Our mission is to get a group of clinicians together to systematically validate mobile health apps," says Majmudar.
RANKED Health joins a growing field of app review programs with a spotty record of success. The first on the scene, Happtique, failed due to quality control issues and was acquired in 2014 by Las Vegas-based SocialWellth, which is partnering with Columbia University's HITLAB to develop a set of standards for apps. The UK's National Health Service has also tried to evaluate apps, but hasn't been able to keep its reviews up to date.
Others include IMS Health, iMedicalApps, Evidation and HealthTap, which ranks categories of apps based on user recommendations.
"The past few years bore witness to the rise and fall of several organizations with a shared goal of reviewing, rating or certifying mobile health applications. Recognizing that those efforts were hindered by trust, credibility and sustainability factors, the leadership team at RANKED Health is committed to making this review program an iterative and collaborative process," the group said in an April press release announcing its launch. "The initial set of reviews have been completed, and reviewers are actively seeking feedback and input from industry experts and end-users to ensure the program is aligned with market needs and sentiment."
Majmudar says the practice of evaluating apps is tricky – one doctor or patient may find value in an app that someone else considers worthless. But there's also concern that an app isn't doing what it promises to do and puts doctors and patients at risk. RANKED Health reviewers have already found two or three apps that have the potential to harm a user, he said.
To build a network of reviewers, the Hacking Medicine Institute is sounding the call for clinical experts, and also inviting health systems to recommend their own clinicians. It will also eventually be looking for consumers, be they engaged patients or caregivers, to contribute their viewpoints.
Majmudar sees RANKED Health also expanding into other areas of mHealth, such as mobile devices and wearables and perhaps even telehealth platforms.
"Our hope is that this will be a trusted resource," he says. "Doctors and patients have to be able to trust what they're using."
Dig Deeper:
How Do You Validate a Digital Health App?
In Rating mHealth Apps, The Best Standard May Be Personal Experience