A Parkinson's Doctor Explains How mHealth is Changing Patient Care
Dr. Rajesh Pahwa is using an mHealth wearable to gain a better understanding of what his Parkinson's patients go through every day. In essence, he's now 'riding the roller coaster' with them.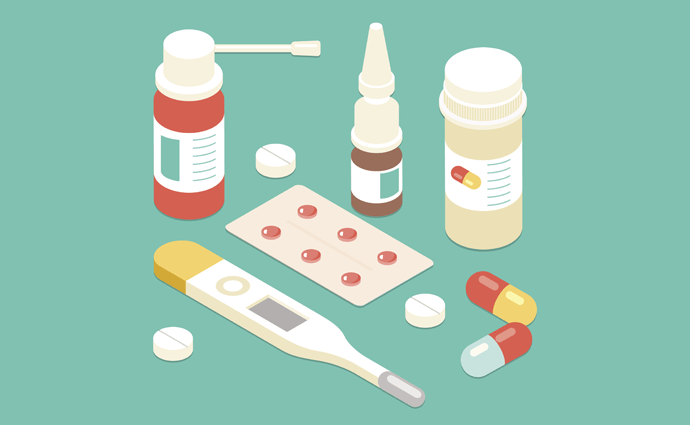 Source: ThinkStock
- Rajesh Pahwa, MD, has long treated his Parkinson's disease patients by sitting them down and asking them how each day has gone in between doctor's visits. Now he's using an mHealth wearable to better understand those days.
Pahwa, a professor of neurology and director of Division of Parkinson & Movement Disorders at the University of Kansas Medical Center, says his patients live their lives on a roller coaster, each day filled with highs and lows as they deal with this progressive degenerative disorder of the central nervous system.
But as doctors, "we're never sure what this roller coaster is," he says.
With a wrist-worn device that looks like a wristwatch, Pahwa can gain a better understanding of that roller coaster. He can track body movements over a period of several days, charting the instances and severity of tremors, and correlate those movements with the patient's prescribed treatment of L-DOPA, a medication usually taken every four hours.
"Every day is different," he says. "And every patient is different – and every patient's understanding is different as well."
READ MORE: mHealth Games Offer a 'Fun' Way to Boost Patient Engagement
So a digital health device that can objectively measure each patient's daily struggles, as well as his/her medication adherence, gives him an opportunity to tailor treatment to the patient and change that treatment if the L-DOPA isn't working well.
The wearable – a PKG, or Personal KinetiGraph, developed by an Australian digital health company called Global Kinetics – is at the forefront of a wave of mHealth and telehealth innovation aimed at Parkinson's, a disease affecting some 6.2 million people and killed 117,400 a year around the globe. The disease has no cure and hasn't yet been traced to any specific cause, so healthcare providers are focusing on treating its physical and mental affects.
"Nearly 200 years after Parkinson's disease was first described by Dr. James Parkinson in 1817, we are still subjectively measuring Parkinson's disease largely the same way doctors did then," Todd Sherer, PhD, CEO of The Michael J. Fox Foundation, told HealthITAnalytics.com in a 2014 interview. "Data science and wearable computing hold the potential to transform our ability to capture and objectively measure patients' actual experience of disease, with unprecedented implications for Parkinson's drug development, diagnosis and treatment."
Last year, the Michael J. Fox Foundation and the Scripps Translational Science Institute launched a study aimed at improving diagnosis rates for Parkinson's. Participants were equipped with a smartwatch that allowed them to track tremors and even trigger what are called resting tremors.
"The ability to diagnose Parkinson's more definitively would help patients manage their care and researchers confirm that the volunteers in their trial truly have the disease they're targeting, raising the likelihood of successful treatments passing clinical testing," Mark Frasier, PhD, senior vice president of research programs at the Michael J. Fox Foundation, said in the release. "This project's approach to combine genetic analysis and objective measures shows promise in advancing toward that goal."
READ MORE: The Evolving Role of mHealth in Medication Management and Adherence
Beyond detecting and diagnosing the disease, healthcare providers want to use mHealth to help patients deal with Parkinson's. This past summer, the Michael J. Fox Foundation teamed up with the Robert Wood Johnson Foundation to launch a challenge on Apple's ResearchKit platform, essentially crowd-funding a national study to identify Parkinson's disease severity.
"Remote sensor data capture can be used to objectively detect fluctuations in symptoms within a patient such as in response to medication," Larsson Omberg, vice president of systems biology at Sage Bionetworks, which developed the mPower app used in one of two programs, said. "But we are not yet very good at detecting differences between PD and non-PD participants. A major contributing factor is the naïve approaches to feature engineering that are currently being used."
"Increasing the accuracy of remote health monitoring will expand our ability to better understand how our health is influenced by the context and choices of daily life," Paul Tarini, the RWJF's program officer, told Parkinson's News Today. "The challenge is designed to solve a major problem in the field – how best to process sensor data for health interpretations."
Global Kinetics officials, meanwhile, say wearables like their PKG can actually improve treatment for those with Parkinson's. The company, which recently secured its first US patent for the technology, said a recent study found that 85 percent of patients considered "controlled" by their physicians were actually experiencing treatable symptoms. The company also reported that its wearable detects treatable symptoms that would have been missed by movement disorder specialists in about one-third of all cases.
To Pahwa, who has been using the PKG with his patients for roughly two years, the challenge is in finding out what happens in between those doctor's visits. If his patients are riding that roller coaster every day, he wants to be in the car with them.
READ MORE: Using Wearables to Empower the Patient
"I want to actually see what they're going through rather than just having them talk about it," he says.
As for his patients, Pahwa says they "love the device," which includes an alert to let them know when to take their medication. That's an important tool, as studies have shown that L-DOPA loses some of its effectiveness over time, forcing doctors to change treatment in long-term cases.
Pahwa says the technology is still in its early stages, and could be improved. A wearable only measures movement on one limb, he points out, and should be able to detect movement in all four limbs, as well as accounting for people who are confined to a wheelchair. It should also be able to monitor walking and gait, to detect and help prevent falls; and it could do more to assess sleep patterns.
But it's a step in the right direction, he says, and much better than sitting down and asking them how their last week has been.
"They feel like we are finally getting a better understanding of what their day is like," he says. "It makes it easier for them to describe what they're going through."