AACN Updates Guidelines for Nurses in ICU Telemedicine Programs
The American Association of Critical-Care Nurses has issued a new consensus document to help health systems incorporate nurses into the telemedicine model for ICU care management and coordination.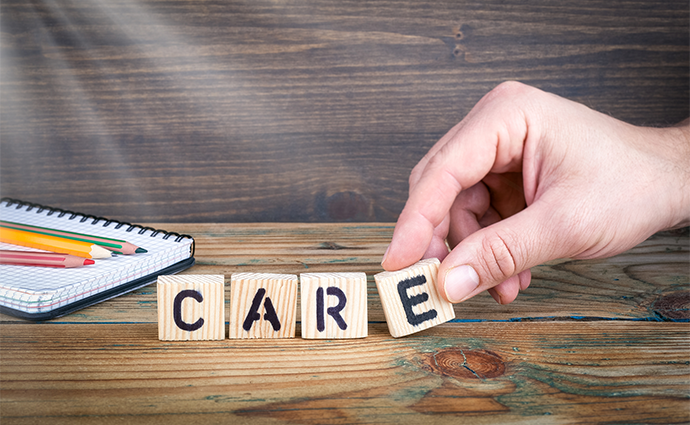 Source: ThinkStock
- The success and expansion of telemedicine programs across the country that focus on ICU care – also known as teleICU programs – has given rise to a new question: How should these programs be designed for nurses?
The American Association of Critical Care Nurses (AACN) is tackling that issue with a new consensus statement. The 26-page document, an update of the AACN's 2013 document, establishes guidelines and recommendations for teleICU programs that incorporate nurses in the delivery of care.
"The level of technology acceptance has created opportunities to apply the teleICU model from rural to urban areas and from land to sea," Theresa Davis, PhD, RN, NE-BC, CHTP, clinical operations director for Inova Telemedicine enVision eICU and co-chair of the 13-person task force that developed the consensus document, said in a press release. "The ability to leverage clinical expertise across miles in an efficient way is valuable in both critical situations and routine care delivery."
The guidelines build on a continuing trend on healthcare these days. Faced with a shortage of doctors and specialists, telemedicine platforms are evolving to gives nurses more active roles in coordinating and managing care. This holds true in programs as diverse as school-based telehealth services, on-demand direct-to-consumer platforms and critical care and teleICU programs.
"The early design of the teleICU concept used a physician-only model of care. Critical care nursing was quickly identified as a necessary component for the provision of safe, optimal patient care," the consensus statement notes. "Today, most teleICUs employ a collaborative model of care that includes nurses, physicians, information technology and administrative support personnel. Some models also include advanced practice nurses, pharmacists and other members of the interprofessional healthcare team."
"Despite variations in provider staffing, critical care nurses are essential to the provision of teleICU care and integrating the teleICU nurse with the bedside team," the report continues. "As the healthcare environment continues to evolve, teleICUs have become more pervasive with expansion in technologies, modalities and the number of patients served. Likewise, the contributions of teleICU nurses have expanded to embrace additional risk assessments, interventions and patient safety measures related to issues such as physiologic instability or sepsis."
The statement features three recommendations for health systems and clinicians involved in teleICU care:
They should "establish and sustain a work environment that promotes effective communication, collaboration and collegiality to leverage expertise and ensure optimal outcomes for patients and families;"
They should "develop and demonstrate proficiency in specific knowledge, skills, and competencies to contribute optimally to patient outcomes and nursing practice;" and
They should "support and engage in conducting research, implementing best evidence and measuring and analyzing outcomes to ensure optimal quality and safety in patient care and teleICU nurses' contribution to care."
The new document also takes its cue from a 2016 survey of more than 1,200 ICU nurses, conducted by the AACN and published in the American Journal of Critical Care, in which almost 80 percent of the nurses surveyed said telemedicine gives them an opportunity to improve patient care and almost 64 percent said it improves their job performance.
"The information from the study helps to inform us about skills, knowledge and competencies needed by tele-ICU nurses. How these competencies evolve over time will be worth future study," Connie Barden, RN, MSN, CCRN-E, CCNS, the AACN's chief clinical officer, told mHealthIntelligence.com when the survey was released. "This important certification validates that tele-ICU nurses possess the same critical care knowledge and skills as their colleagues at the bedside."
The recommendations come with one caveat. Because of the lack of "research or evidence to substantiate strong recommendations in a clinical practice guideline," the document is presented as an "expert consensus statement," giving telehealth and telemedicine practitioners and healthcare executives insight gleaned by the AACN.
"The advances in technology and success of programs such as teleICU have contributed to the growth of telehealth services to support additional patient populations, age groups, and patient needs, expanding to locations throughout and beyond hospital settings," the document concludes. "There is no doubt that telehealth services will continue to grow. Continuing research will need to evaluate and recommend current and emerging practices, with results disseminated through many channels."