Abortion Access Study Ties Telemedicine to Reduced Care Costs
A study of Medicaid-funded abortions in California finds that telemedicine can improve access and reduce follow-up costs for women in remote or underserved areas.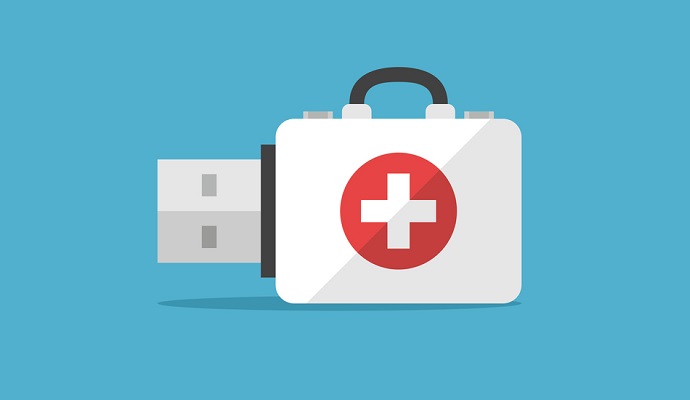 Source: ThinkStock
- Women who have access to abortion services via telemedicine could save thousands of dollars by using the platform for follow-up care instead of going to the nearest hospital ER.
That's the conclusion reached by Advancing New Standards in Reproductive Health (ANSIRH), a health research group based at the University of California in San Francisco. In studying data from almost 40,000 abortions covered by California's Medicaid program in 2011-12, ANSIRH found that women were far more likely to go to the ER than return to their abortion doctor if they had to travel 100 miles or more to reach the doctor.
The study found that follow-up care with an abortion provider averages out to about $536 per visit, while the same care at an ER averages about $961.
"When a patient has follow-up questions or wants to confirm the abortion is complete, she should be seen by a provider who is trained in abortion care and familiar with the expected post-abortion symptoms," Ushma Upadhyay, PhD, MPH, an associate professor at UCSF and lead author of the study, said in a press release. "Increasing the number of rural Medicaid abortion providers by reimbursing for abortion care via telemedicine and integrating abortion provision into primary care settings could increase access to abortion care for Medicaid recipients and improve care for women after they have an abortion."
The issue goes far beyond Medicaid coverage. California is one of just 17 states where abortions are covered by Medicaid. The state's program, Medi-Cal, covers just about half of all abortions in the state and 8 percent of all abortions in the US.
READ MORE: Study Supports Safety, Effectiveness of Telemedicine Abortions
"Women seek subsequent care after abortion for a variety of reasons, including routine follow-up to confirm the abortion is complete and with questions about symptoms,' the press release noted. "In places where access is limited, particularly rural areas, women may have limited choice, often visiting a local emergency department for this care, which costs far more to the Medicaid system than the same care provided at an abortion clinic."
The study does come with a caveat: Only 3 percent of the abortions studied included follow-up care at an ER, while a quarter included a follow-up visit to the abortion doctor. But it also noted that women who live 100 miles or more from their doctor are more than twice as likely to go to the ER and half as likely to return to their doctor as do women who live within 25 miles of the abortion provider.
The study plays into the controversial nature of abortions as well. While some states have worked to ban or restrict abortions, making access difficult for women, several have voted to allow telemedicine abortions on the grounds that a digital health platform can improve access to healthcare for women in remote and underserved areas (21 states, meanwhile, have banned the procedure).
Last August, ANSIRH teamed up with Massachusetts-based Ibis Reproductive Health on a study that found that women in Alaska who had access to abortion services via telemedicine were able to get care in a more timely manner and closer to home, and were better able to choose how they wanted an abortion.
"This study adds to the robust evidence base that has clearly documented both the acceptability and large potential benefits of telemedicine provision of medication abortion," Kate Grindlay, an Ibis Reproductive Health associate and lead author on the study, said in remarks accompanying the study. "Our results were in line with other research that has shown that this service can be easily integrated into other healthcare offered at a clinic, can help women access the services they want and need closer to home, and allows providers to offer high-level care to women from a distance."
READ MORE: The Benefits and Challenges of Telehealth for Specialists
"This study reinforces that medication abortion provided via telemedicine is an important option for women, particularly in rural areas," added Daniel Grossman, MD, one of the authors of the study, director of ANSIRH and professor in the Department of Obstetrics, Gynecology and Reproductive Sciences at UCSF. "Our previous research found that telemedicine provision of medication abortion is equally as safe and effective as when the service is offered with an in-person visit, and in Iowa, its introduction was associated with a reduction in second-trimester abortion. This most recent paper suggests that this model of care will improve access to early abortion in Alaska as well, and we look forward to studying this in more depth in the coming years."