AHRQ's New App Challenge Seeks an mHealth Platform for PRO Data
The AHRQ's Step Up App Challenge asks mHealth developers to design a digital health platform that can gather PRO data from ambulatory care environments and harness it for care management and research.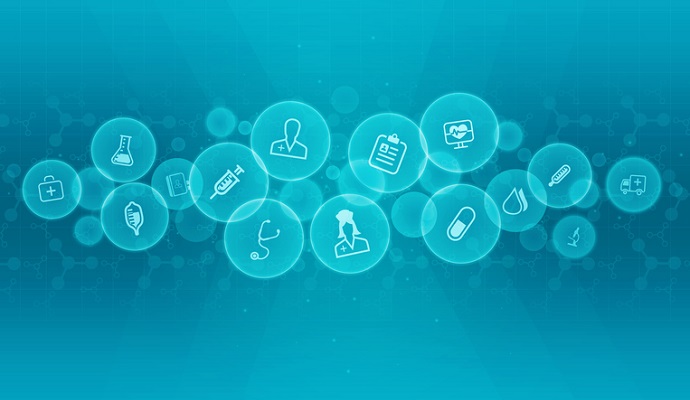 Source: ThinkStock
- An mHealth app capable of using standardized patient-reported outcomes to improve care management could net its developer as much as $87,000.
The Agency for Healthcare Research and Quality (AHRQ) has put up $250,000 in prize money in a three-phased challenge to develop a mobile health app that would help healthcare providers use such data in clinical care and research. The contest is part of an ongoing federal effort to reduce interoperability barriers and facilitate patient and provider access to digital health data.
"While some digital tools exist to collect these data, they are not in wide use due to problems with integrating them in practice workflow, as well as patients' discomfort with using such tools," AHRQ Director Gopal Khanna, MBA, said in announcing the Step Up App Challenge at this week's Blue Button 2.0 Developer Conference in Washington D.C. "This competition will address this issue and result in a user-friendly app that can enhance healthcare data collection and thereby improve the quality of care for all Americans."
PRO data is generally defined as information collected by the patient "without interpretation of the patient's response by a clinician or other medical expert" and sent to the provider.
This particular challenge focuses on PRO data collected in ambulatory care settings. Such data offers "a complementary perspective to clinician assessments and (is) also used in research to explore patient perspectives about their treatments, health outcomes and the quality of services they received," the AHRQ notes.
Few providers are actually collecting and using that data at present because there is no standardized way to collect and integrate the information into healthcare IT platforms, nor is there an easy way for providers to share that data.
Providers are also interested in PRO data collected from outside the hospital or health system.
While this data is often collected through online or e-mail surveys, it can also be collected from mHealth devices such as wearables and smart products. With the popularity of connected devices in the home and consumer-facing wearables like fitness bands and smartwatches, more and more hospitals and health systems are looking to take advantage of those connections with the patient to improve care management and coordination. The challenge lies in creating a conduit that gives the provider reliable and relevant data.
The AHRQ's Step Up App Challenge is divided into three phases:
In Phase 1, participants will be required to submit a five-page business proposal demonstrating the originality and feasibility of the proposed app. A many as 10 winners will be selected, with each receiving up to $12,000.
In Phase 2, those 10 participants will create an app capable of collecting standardized PRO data in various ambulatory care settings, including primary and specialty care. Three winners will be announced, with third prize earning up to $25,000, second prize worth up to $30,000 and first prize worth up to $35,000.
In Phase 3, the first prize winner will collaborate with the Maryland-based MedStar Health system to test the app in nine practices in Washington, D.C., Maryland and Virginia. If the pilot proves successful, the developer will receive up to $40,000 in prize money, for a total of $87,000 eared over the three phases.
The deadline for submitting proposals is Sept. 24. For those interested in participating, the AHRQ will host a webinar from 11 a.m. to noon EST on Aug. 23.