Allergists' Association Supports Telemedicine for Specialty Care
A trade group for allergists and immunologists has issued a position paper supporting telemedicine and telehealth, saying the technology can improve outcomes while cutting costs.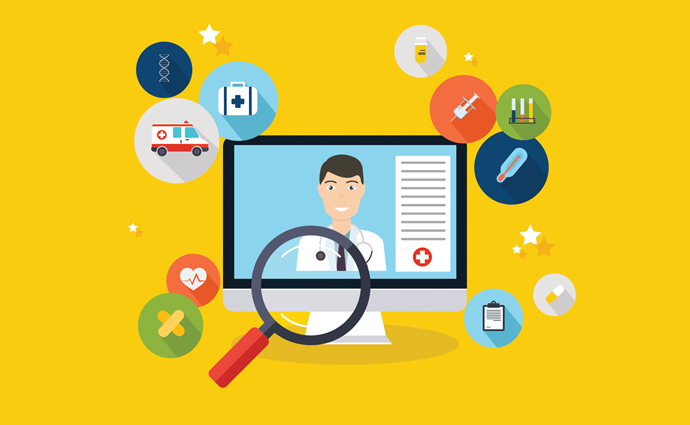 Source: ThinkStock
- Healthcare specialists who focus on allergies could use telehealth or telemedicine to improve clinical outcomes, reduce access and travel issues for their patients and boost their bottom line by treating more people, according to the American College of Allergy, Asthma and Immunology.
A position paper endorsed by the ACAII noted that allergy relief is one of the top conditions cited by patients using telemedicine and telehealth, and calls upon the industry to adopt the technology and support its "meaningful and sustained" development.
"Telemedicine services are designed to provide high-quality care, including making every effort to collect accurate and complete clinical information during a visit," Tania Elliott, MD, an allergist at New York University Medical Center and lead author of the paper, said in an accompanying press release. "Having mechanisms to facilitate continuity of care, follow-up care, and care coordination is vital. Allergists need to know the policies, regulations, and clinical guidelines in offering these services to their patients. These are the reasons these guidelines have been developed."
To that end, the organization presented 14 mission statements supporting the use of telemedicine and telehealth:
Telemedicine is a method of health care delivery that may enhance patient-physician collaborations and adherence, reduce overall medical cost, improve health outcomes, and increase access to care.
Telemedicine activities should account for varying literacy and technologic literacy levels and strive for ease of use in interface design, content, and language.
The use of telemedicine must be secure and compliant with state and federal regulations.
Health care practices should confirm that medical liability coverage includes a provision for telemedicine services.
Clinical judgment should be used when determining the scope and extent of telemedicine services provided to patients.
Quality assurance measures should be in place to track patient satisfaction, physician performance, and clinical outcomes whether at an originating site or via home-based telemedicine care.
Live interactive video visits with allergy patients should be at the same standard of care and held to the same standards of professionalism and ethics as in-person consultations.
Live interactive video visits should be reimbursed at the same rate as in-person care and there should be transparency and understanding of payer reimbursement for different modes of telemedicine delivery.
Best practices for safety in telemedicine care delivery should be followed at all times.
Roles, expectations, and responsibilities of practitioners involved in the delivery of allergy care should be clearly defined.
Appropriate technical standards should be upheld throughout the telemedicine care delivery process and specifically meet the standards set forth by HIPPA.
Time for data management, quality processes, and other aspects of care delivery related to telemedicine encounters should be accounted for by the organization and recognized in value-based care delivery models.
Telemedicine use for allergy care is likely to expand with broader telehealth applications in medicine; further research into effect and outcomes is needed.
A streamlined process for multistate licensure would improve access to specialty care while allowing states to retain individual licensing and regulatory authority.
The ACAAI, supporting some 6,000 allergists and immunologists across the country, see a digital health platform as a tool to addressing ongoing and critical pain points for the industry. It cites a 2015 study that reported one in five physician appointments is a no-show, costing the practitioner about $200 per patient.
READ MORE: Telemedicine Gives Rural Children a Lifeline to Specialist Care
"Telemedicine use for allergy care is likely to expand with broader telehealth applications in medicine, although further research into effect and outcomes is needed," the organization states. "Many allergists now do initial visits by telemedicine to help determine if in-office testing is required. For certain types of follow-up visits, such as a check up on how a medication or allergen immunotherapy is doing, telemedicine can save time and money."
In their position paper, ACAAI officials noted that telemedicine could reduce expenses for allergists and immunologists – but only if those specialists could expand their scope of practice across state lines to treat more people, especially in rural areas.
"In addition to expanding access to care, telemedicine can decrease healthcare costs," co-author Jay Portnoy, MD, the ACAAI's past president and an allergist at Children's Mercy Hospital in Kansas City, Mo., said in the press release. "A 2014 study found that an estimated 100 million e-visits across the world would result in as much as $5 billion in savings for the healthcare system."
"But vital to expanding telemedicine care in the US is a streamlined process for multistate licensure," he added, pointing to the Interstate Medical Licensure Compact enacted this year and active in some 19 states. "That would improve access to specialty care while allowing states to retain individual licensing and regulatory authority."
In its position paper, the ACAAI took a strong stance on establishing the doctor-patient relationship.
READ MORE: Patient Engagement May Open the Door for Telehealth in Chronic Care Management
"For direct-to-patient telemedicine, the ACAAI recommends the consulting allergist have an existing physician-patient relationship or create a physician-patient relationship through live, interactive, face-to-face consultation before the use of any asynchronous telemedicine interactions," the paper states. "Alternately, the allergist may be a part of an integrated health delivery system where the patient already receives care in which the allergist has access to previous medical records and is therefore able to coordinate follow-up care. For teletriage and teleconsultation where a referring practitioner ultimately manages the patient, the consulting allergist should not be required to have a preexisting, physician-patient relationship."
The paper also noted the challenges of embracing telemedicine and telehealth in a nation where every state has different rules.
"Today telemedicine can be found in every state of the union and almost every country in the world, but in the United States it continues to be hindered by policies that are no longer functional, especially those related to rules and requirements for reimbursement and interstate licensure and practice," the paper says. "There is a mishmash of state laws with no 2 states being the same. A state-by-state evaluation of telemedicine policies found nearly 50 combinations of requirements, standards, and licensure policies."
"Reimbursement for telemedicine also varies by state," the report continues, citing a 2014 survey by the Academy of Integrative Health and Medicine that found only 19 percent of providers were being reimbursed for using telemedicine or telehealth. "A set of standardized, explicit codes to enable practitioners to seek reimbursement for a virtual encounter, not just for the service but the technology too, is much needed."