AMA Collaborative Develops mHealth Data Standards for BP Devices
The Integrated Health Model Initiative, launched by the American Medical Association in 2017, has come up with a framework for gathering and analyzing data from mHealth devices that monitor blood pressure.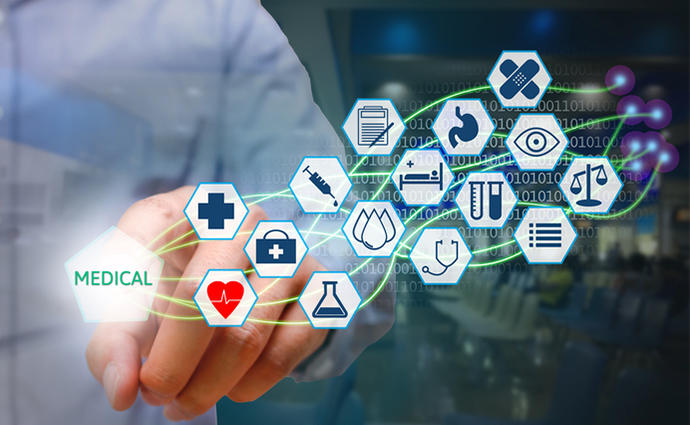 Source: ThinkStock
- Healthcare providers using mHealth devices to monitor blood pressure in remote patient monitoring programs now have a model for data collection and analysis.
The Integrated Health Model Initiative (IHMI), launched in 2017 by the American Medical Association (AMA), has unveiled the Self-Measured Blood Pressure Data Model, which aims to "define what data to collect, select how to represent the collected data, and determine how to encode the data for easy transmission, exchange and retrieval."
The model aims to create a standardized blueprint for mHealth programs collecting blood pressure, and follows efforts by the AMA and others to validate digital health devices that monitor BP – particularly those launched to a consumer audience.
"For too long, clinicians have struggled to navigate a landscape with oceans of data but puddles of information," IHMI Chief Medical Information Officer Tom Giannulli, MD, MS, said in a press release. "The ability to harness patient-generated health data from a multitude of sources has come of age, and will empower patients and physicians to find and leverage meaningful data to improve health."
"With the increase in health care consumerism, there is a critical need to enable data models that manage the collection and exchange of health data so patients and clinicians can make sense of it and rely on its clinical validity," he added.
The AMA also reported that three digital health companies are already using the model: higi, a consumer technology company with more than 10,000 smart health stations in retail locations across the country; HealthSteps, which has developed an mHealth app for consumers; and Cloud DX, a Canadian digital technology company.
"Cloud DX has always been a proponent of capturing meta-data about the conditions under which patient-generated vital signs are gathered," Cloud DX Co-Founder and Chief Operations Officer Anthony Kaul said in the AMA press release. "The IHM data model for gathering self-measured blood pressure will assist in establishing a baseline of trust in the BP readings of remotely monitored patients."
"As digital medicine builds momentum and the care continuum continues to expand past the four walls of the clinic, it will be imperative that the precision of data gathered outside the clinic is a known entity as an input to diagnostic and prescriptive decisions by the clinician," he added.
The announcement is the latest in ongoing efforts to improve the connected care landscape for blood pressure monitoring outside the hospital. In 2018, the AMA joined forces with the American College of Cardiology and American Heart Association to develop a list of validated BP monitors. And earlier this year, the AMA and AHA launched Target BP, a national initiative aimed at improving home-based BP monitoring programs.