AMGA Lobbies CMS to Give Telehealth More Medicare Opportunities
The American Medical Group Association says CMS should be more receptive to telehealth and telemedicine projects and include virtual visits in the Medicare Diabetes Prevention Program.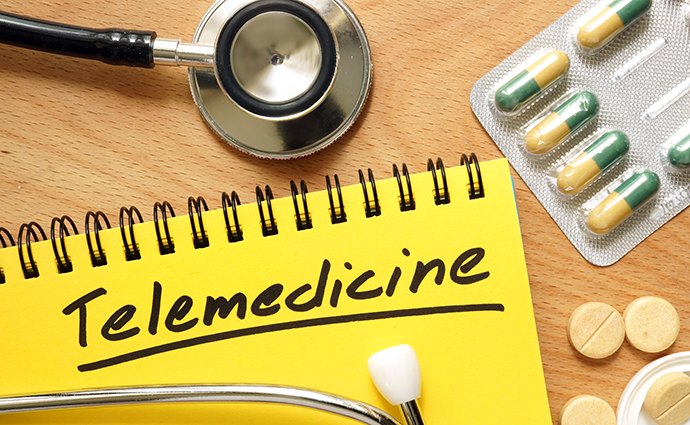 Source: ThinkStock
- The American Medical Group Association is lobbying for more Medicare acceptance of telehealth, by recommending five new CPT codes and a demonstration of the value of virtual coaching platform for those with diabetes.
In a letter issued on Sept. 11 to Centers for Medicare & Medicaid Services Administrator Seema Verma, the organization laid out its long record of support for telehealth and telemedicine and urged CMS to expand its horizons.
"AMGA's members are demonstrating every day that telehealth is an efficient way to provide quality care in a convenient way for both patients and their providers," said Chester A. Speed, JD, LLM, the organization's vice president of public policy. "Increasing its use, particularly in value-based models, will improve care coordination for Medicare beneficiaries."
The letter lays out a broad defense of the value of telehealth and telemedicine.
"These services can and do fundamentally change or disrupt the way healthcare is delivered since they offer numerous methods and modalities to expand care delivery capacity/efficiency and improve health care outcomes particularly in under-served and rural areas," the letter states. "Telehealth, whether it be synchronous or asynchronous, offers the ability to enhance consultations between patients and providers, enable remote monitoring, improve the transmission of medical information, support patient's self-management and generally improve communication and education between primary and specialty care providers and patients. In primary care, telehealth applications have a myriad of uses in preventing or managing numerous leading causes of illness, disability, and death."
READ MORE: Congress is Coming at CMS From All Angles With Telehealth Bills
"In sum, telehealth services facilitate prevention, coordination, and cure and deserve to be widely available to Medicare beneficiaries," the organization concludes.
The five new billing codes being recommended by the AMGA focus on telehealth care related to health risk assessments and care planning for CMS' chronic care management program.
"We recognize all Medicare benefits are subject to overuse and abuse," the letter states. "To ensure the appropriate use of telehealth and RPM services, CMS could, for example, require providers, at least in their initial use of the benefit, to: outline how telehealth services will improve chronic care management; and, have a mechanism in place to electronically transmit a record of the telehealth encounter to the patient's primary care provider if one exists."
"In addition, if the benefit is offered on a provisional basis, providers could be required to publicly post their use/approval of the waiver; providers could be subject to waiver denial or revocation; and, could have their related billing practices audited to discourage or reduce abuse," the letter adds.
In its letter, the AMGA lays out a long list of telehealth and mHealth programs that have shown success, including:
READ MORE: CMS Considers Telehealth for New Models of Behavioral Healthcare
"We believe substantially expanding Medicare telehealth and RPM coverage is past due," the organization concludes. "It is striking to note that comparatively more than two-thirds of state Medicaid programs require telehealth parity under private insurance. Numerous studies have, again, shown telehealth to be substitutable, cost effective, quality improving, and preferred by beneficiaries. We again urge CMS to substantially re-evaluate its telehealth and RPM payment policies particularly related to Alternative Payment Models (APMs)."
The AMGA also made a pitch for telehealth in CMS' Medicare Diabetes Prevention Program, which was unveiled in 2016 and is slated to become a fully reimbursed Medicare program in 2018; CMS recently said it won't include virtual coaching platforms that focus on self-reported weight measurements because "self-reported weight loss is not reliable for the purposes of performance payment."
In its latter, the organization is asking that the Center for Medicare and Medicaid Innovation, which launched the original MDPP program, take on a virtual platform for testing.
"Should CMS forward a CMMI demonstration, we encourage the agency to test the model using all appropriate telehealth and remote monitoring technologies," the AMGA said.
They're not alone in making that request. Several telehealth companies that offer virtual coaching for people with diabetes, including RetroFit and Omada Health, and the Council for Diabetes Prevention, a non-profit launched in 2016 to support the National Diabetes Prevention Program, are all lobbying CMS for that demonstration program.
READ MORE: AAFP Criticizes CMS on Telemedicine Reimbursement Restrictions
"We're not waiting," said RetroFit CEO Mary Pigatti. "We're trying to influence the final regulations."