An mHealth Investment Puts the Focus on Care Coordination for Diabetics
Humana's support of Livongo Health shines the spotlight on a digital health startup that puts the patient first, and makes the provider a real-time resource and coach.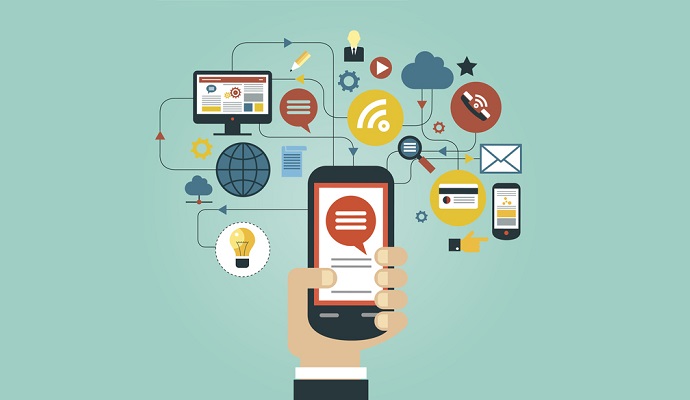 - Humana is planting another flag in the digital care coordination landscape, with an investment in an mHealth company that facilitates self-management and real-time collaboration between consumers and their care providers.
The Louisville, Ky.-based company has announced a strategic investment in Livongo Health, the chronic care start-up launched by former Allscripts executives Glen Tullman and Lee Shapiro. Livongo's platform centers on an mHealth-enabled glucose meter that allows diabetics to monitor their condition and send that data to care team members.
The news follows a trend in the payer industry to support mHealth and telehealth companies that not only improve self-management, but link consumers to their healthcare providers at any time and place for better care coordination.
The Livongo Health platform focuses first and foremost on diabetes.
"Diabetes is one of the fastest growing and most expensive chronic conditions in the world, and our two organizations want to make it easier for people to stay healthy. We empower individuals to take charge of their own health," Tullman, Livongo Health's CEO and the father of a diabetic son, said in a recent press release. "By combining the capabilities of large enterprises like Humana with nimble start-ups like Livongo Health, we're able to create high-tech, high-touch solutions that will better support individuals while leveraging and learning from Humana's research and benefiting from their distribution to transform our healthcare system."
Humana's investment follows a long-standing strategy to support accountable care and population health initiatives through mHealth. At the Health Information and Management Systems Society's 2015 conference in Chicago, company president and CEO Bruce Broussard said digital health platforms can change the way consumers think about their health and interact with caregivers.
"We have to change the conversation about what we're doing in healthcare from a supply-based system to a system that's on-demand, where we put the customer first as opposed to the system," he said during a HIMSS15 keynote speech, as reported in HealthItAnalytics.com. "We have to change as leaders in the healthcare delivery system. We have to change our perspective to ask, 'Where is the customer?' I'm sitting here and representing an industry and a company that is part of the problem. We realize that. But we have to change."
"Today, 80 percent of our costs in healthcare are related to chronic conditions," he added. "And to manage those conditions, you have to have the ability to help with lifestyle. You have to help the under-resourced with access to care, but also with literacy around health. You also have to see the holistic person and not just the symptoms."
Just last month, Humana launched its second Apple watch app, enabling users to scan the barcode or photograph the prescription label on a medication bottle to order a prescription or transfer an order from a pharmacy to Humana's mail-order service. Officials said the new services reinforced the company's efforts to make mobility a key function of care coordination.
That's long been a goal of Tullman, who launched Livongo Health in 2014 to "empower people living with diabetes by combining technology and coaching in a streamlined, consumer-directed experience." Diabetics and others living with chronic conditions won't see improved outcomes unless they take control of their care, he said. That means creating a platform that personalizes the data, creates a care plan that fits their needs, and puts providers in the position to monitor that plan and offer guidance when needed.
"Our industry's continued shift to value-based care provides impetus for everyone to work together to reinvent healthcare, and our partnership with Livongo Health is a direct example of how collaboration between companies can work to move the needle," Sarah Ahmad, Humana's vice president and head of Innovation's consumer health solutions, in the press release.
Dig Deeper: