Anthem Launches mHealth Program in Ohio for COPD Care Management
Anthem's Blue Cross and Blue Shield plan in Ohio will soon be equipping Medicare Advantage health plan members living with COPD with an mHealth platform to monitor medication adherence and improve care management.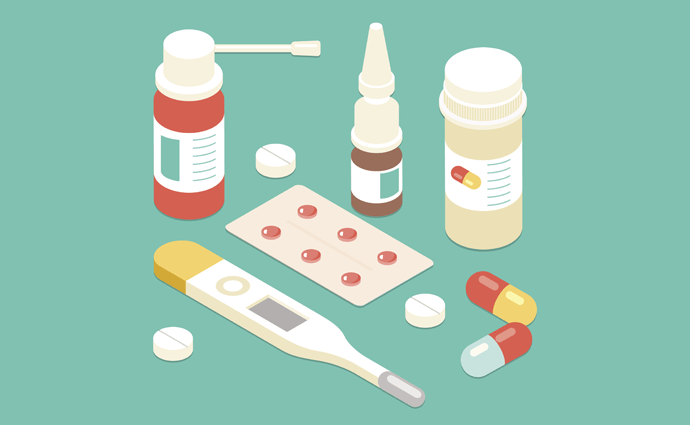 Source: ThinkStock
- Anthem is launching an mHealth program in Ohio that will use a remote patient monitoring platform to improve care management for members living with chronic obstructive pulmonary disease (COPD).
Anthem Blue Cross and Blue Shield of Ohio is working with digital health company Propeller Health to equip Medicare Advantage plan members with a digital sensor and mHealth app. The sensor attaches to the member's inhaler and tracks medication use, which is captured by the app and transmitted to the care team.
Using data gathered from the sensor, providers can then chart a patient's medication management patterns and adjust care accordingly. They can use the app to collaborate with patients on care plan improvements and send messages of support.
"There's currently no cure for COPD, but much can be done to help consumers treat the disease," Linda Hotchkiss, MD, Managing Medical Director of Anthem's Medicare Advantage Central Region, said in a press release. "This collaboration between Anthem and Propeller gives individuals access to connected care technology that will help them more easily manage their COPD, in order to help them have a better quality of life. Anthem will continue to focus on improving consumers' healthcare experience by increasing access to high-quality, meaningful solutions."
In this collaboration with Propeller Health, Anthem is continuing a trend of developing connected health programs that use mHealth technology to engage with members in between doctor's visits and improve health outcomes. Through these programs, the payer market sees an opportunity not only to boost member engagement, but cut down on unnecessary and expensive medical services that occur when a member doesn't properly manage his or her health.
READ MORE: Its Setbacks Addressed, An mHealth Program Gets Ready to Relaunch
Just last month, the insurer announced a collaboration with American Well that enables members to access the LiveHealth Online service on Samsung Galaxy devices for on-demand virtual care for non-urgent conditions.
Wisconsin-based Propeller Health got its start eight years ago providing a digital therapeutic platform for asthma, before expanding to other chronic conditions like COPD. The company has partnered in the past with pharma giants GlaxoSmithKline and Boehringer Ingelheim to custom-develop sensors for inhalers, and recently announced a partnership with Aptar Pharma to develop new mHealth platforms, including injectibles and ingestibles.
One particular successful program is the company's partnership with Louisville, Ky., which deployed Propeller Health technology through a community-wide public wellness campaign from 2015-17. Using the mHealth platform, city officials were able to track medication use by residents with asthma and COPD as well as environmental factors that cause respiratory distress.
Through the program, city officials were able to double the amount of symptom-free days for people with asthma and COPD, improving health outcomes and saving millions in healthcare costs.
In COPD, Anthem is targeting a chronic health condition that affects more than 24 million Americans and can be better managed through mHealth and telehealth.
READ MORE: Groups Sue Anthem Over Telehealth-Friendly ER Review Policy
Three years ago, the Washington D.C.-based COPD Foundation jumped into the mHealth landscape with the launch of the StopCOPD app, a tool to link patients with the COPD Patient-Powered Research Network. Drawing on Apple's ResearchKit framework, the app enables clinical researchers to reach out to a target population of some 75,000 COPD patients, asking them to share their health information for a critical lung health research study.
"We are constantly looking for ways to engage, empower, and inform both the patient and research community and this platform enables us to reach an even greater number of people than ever before using the most advanced and sophisticated technology," John W. Walsh, president and co-founder of the COPD Foundation and principal investigator for the COPD PPRN, said in a press release. "Many leading research institutions have created apps with ResearchKit in the areas of asthma, breast cancer, cardiovascular disease, diabetes, and Parkinson's disease. We are delighted that we are able to offer a new app for COPD, a lung disease which is the third leading cause of death in America."
In 2015, the Centers for Medicare & Medicaid Services included COPD among the handful of chronic conditions in a value-based insurance design program that allows health plans to include telehealth consults with physicians in their supplemental benefits.
More recently, Pennsylvania's Geisinger Health System joined forces with AstraZeneca to develop an mHealth platform to improve care management and coordination for people with asthma – with an eye toward other chronic health conditions.
"Patients sometimes do a lot worse with their asthma than we know based on a three-, six-, or nine-month periodic office visit," Paul Simonelli, MD, PhD, chair of Pulmonary and Critical Care Medicine at Geisinger, said in a press release. "This new suite of products could easily be adapted to any long-term chronic respiratory illness that needs monitoring, including COPD."