Apple, Fitbit Accused of Stealing Wearable Technology
In separate patent infringement lawsuits, Valencell charges the two with using the company's biometric sensing technology to power wearable devices that measure heart rate and other data.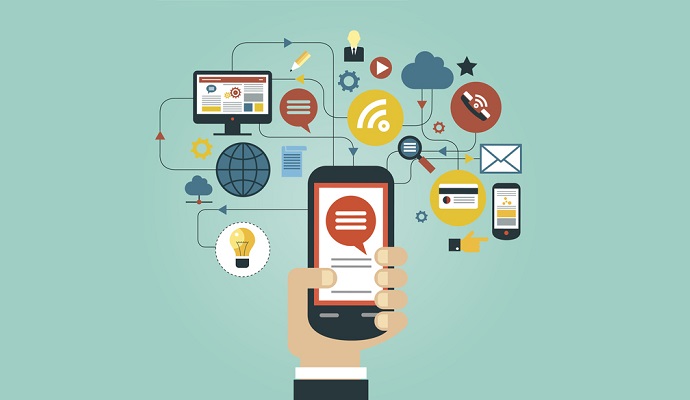 - A developer of biometric sensing technology used in wearables has filed suit against both Apple and Fitbit, claiming the two companies are using patent-protected technology in their consumer-facing fitness bands.
Filed in U.S. District Court in Raleigh, N.C., the two suits allege that Apple and Fitbit are infringing on Valencell's intellectual property in four patents, which cover methods and apparatus for generating data output containing physiological and motion related information; wearable light-guiding bands for physiological monitoring; light-guiding devices and monitoring devices incorporating those bands; and wearable light-guiding devices for physiological monitoring.
Launched in 2006, Raleigh-based Valencell makes PerformTek biometric sensors and licenses the technology to other companies like Sony and LG for inclusion in their products, which include fitness bands, earbuds and other wearables. The sensors are designed to analyze blood flow and activity levels while separating out physical noise, to more accurately capture fitness biometrics such as heart rate. The company has 29 patents and reportedly saw 133 percent growth this past year.
The company is also exploring the sleep sensing market, and is part of the Sleep Technology Council launched last year by the National Sleep Foundation.
"As more and more wearable products powered by Valencell's award-winning PerformTek sensor technology are now available in the marketplace, and the market has begun to value the importance of highly accurate biometric wearables, we've seen some companies choose to use our patented inventions without pursing a patent license," Dr. Steven LeBoeuf, the company's president, said in a Jan. 4 press release announcing the lawsuit. "We will defend our intellectual property to ensure our current and future licensees get the full value of licensing our inventions, as we continue to innovate around our foundational dream of seamless, personalized mobile health and fitness."
A FitBit spokesperson sent a response by e-mail.
"As the pioneer and leader in the connected health and fitness market, Fitbit has independently developed and delivered innovative product offerings to empower its customers to lead healthier, more active lives," the spokesperson said. "Since its inception, Fitbit has more than 200 issued patents and patent applications in this area. Fitbit plans to vigorously defend itself against these allegations."
According to press reports, Valencell is charging Apple with spying on Valencell as early as 2013, when the company was fleshing out its plans for the Apple Watch. The company says Apple tried to pursue a partnership, obtained prototypes of a watch featuring PerformTek technology, then sought information from Valencell by sending people with false identities to the company's website.
"Apple solicited technical information and know-how from Valencell on the false premise that it wished to license Valencell's PerformTek Technology," ZDNet reported, citing the Apple lawsuit. "Apple's interaction with Valencell was fueled by a business decision that the benefits of infringing upon Valencell's patented technology outweigh the risk of being caught and ultimately forced to pay damages."
As more companies enter the hotly contested mHealth market, it's not surprising that turf wars would surface. Telehealth giants American Well and Teladoc are currently locked in a dispute over technology for scheduling and conducting online consults. Adidas and Under Armour are also battling in court over the development of "location-aware" fitness training technology, and Robert Bosch Healthcare Systems had lost several patent disputes with Cardiocom and filed suits against Alere Medical, MedApps, Waloo Health, Philips and Express MD Solutions (with mixed results) before shutting down its home telehealth unit last year.
And this isn't Fitbit's first fight. Last May, rival Jawbone filed suit in California State Court in San Francisco, charging Fitbit with hiring away several Jawbone employees specifically to learn more about Jawbone's plans and strategy, including product, revenue and supply chain details.
Fitbit officials have denied those charges.
"As the pioneer and leader in the connected health and fitness market, Fitbit has no need to take information from Jawbone or any other company," the company told Forbes this past May. "Since Fitbit's start in 2007, our employees have developed and delivered innovative product offerings to empower our customers to lead healthier, more active lives. We are unaware of any confidential or proprietary information of Jawbone in our possession and we intend to vigorously defend against these allegations."