Apple Turns iPhones into Diagnostic Tools with ResearchKit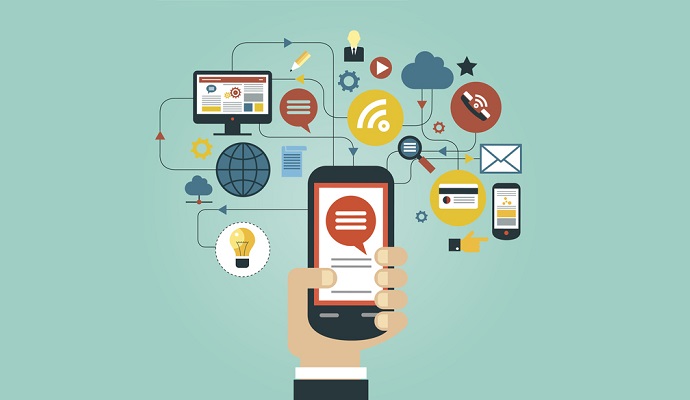 At its press event, Apple unveiled ResearchKit, a software framework designed for medical researchers.
- Today, Apple held a product keynote announcement. Going in, the belief was that the "Spring Forward" event would focus primarily on the Apple Watch and a new, 12-inch MacBook (Air? Pro? Something New?). For the healthcare IT field, there is a little bit of excitement here as a major focus of the Apple Watch unveiling was health tracking.
While Apple did showcase the Apple Watch and its features to track workout routines, monitor heart rate and act as a coach to help get the wearer moving, it took a backseat to a far more important and surprising healthcare related announcement.
Near the start of the event, Apple CEO Tim Cook announced ResearchKit. At its core, it is a software framework designed for medical researchers. It is open source and allows medical researchers to more easily create applications that essentially turn the iPhone into a diagnostic tool. For example, users can say "ahhhhh" into the microphone and an application uses an algorithm to detect voice tremors to help diagnose Parkinson's Disease.
The data collected through these applications is confidential to the creator and the patient, who can see the data on their iPhones. Apple will not see the data collected.
"We have always wanted to make the biggest difference we could make," Cook said. "This is going to change medical research in a way that's truly profound and we're proud to be a part of it."
Senior Apple executive Jeff Williams, took over for Cook and handled most of the ResearchKit unveiling. He started with a joke, "I know medical research is not what you were expecting."
Williams said that one of the biggest challenges that medical researchers have is recruiting participants. Small sample sizes are further hindered by paying participants, which can ruin subjective data.
"We all know the reality is disease symptoms ebb and flow daily, and sometimes hourly," Williams said. "iOS apps already help millions of customers track and improve their health. With hundreds of millions of iPhones in use around the world, we saw an opportunity for Apple to have an even greater impact by empowering people to participate in and contribute to medical research. ResearchKit gives the scientific community access to a diverse, global population and more ways to collect data than ever before."
He added that he is excited to see what the developer community can come up with.
The presentation also featured a video of medical researchers that have already be allowed to use the kit to create an application and why it is important to improving healthcare across the world.
"Methods for medical research haven't really changed in decades," one researcher said.
Another, reiterating the problems of participating, said that it is not uncommon to send out 60,000 letters asking patients to partake in a particular study and only receive 300 responses. Putting the ability to collect data into a device that patients already have, should dramatically increase the quantity and quality of the data collected.
"This is exactly where medicine is going. It has to. It has to," another doctor said.
ResearchKit will be released in April but there are five applications available that have been created that study asthma, breast cancer, cardiovascular disease, diabetes and Parkinson's disease.