Apple's CareKit Puts mHealth in Consumers' Hands
The consumer-facing app platform has gone live with four apps, and at least two health system-sponsored apps are in the wings. But will providers care?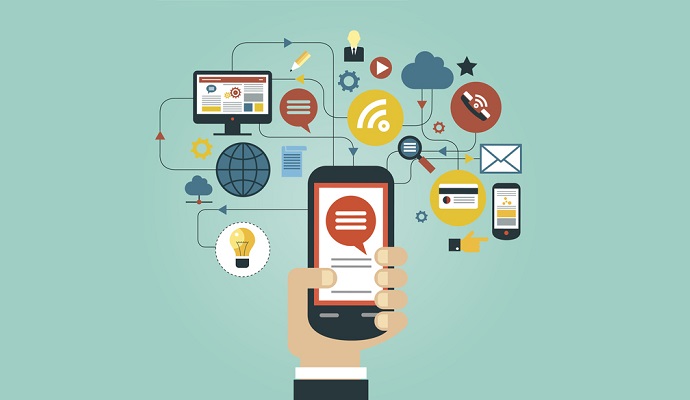 - CareKit – Apple's open-source, consumer-facing mHealth platform – went live today with four apps.
Unlike its predecessor HealthKit, which debuted in 2014, CareKit puts the iOS platform out there on its own (the framework is available for free on GitHub) and lets consumers, mHealth app developers and healthcare providers decide what to do next. Whether that will prompt health systems to partner with app developers or take on their own mHealth projects remains to be seen.
The app features a Care Card, Symptom and Measurement Tracker and Insight Dashboard, accessible on an iPhone or Apple Watch. Its Connect and Collaborate tool also enables the user to share that information with family, friends and/or care team members.
For now, three companies have launched four apps on the platform – Glow has two apps, Nurture and Baby, which track pregnancy and newborn health, respectively; Informed Data Systems' OneDrop app has a diabetes management app (soon to be paired with the company's own Bluetooth-enabled blood glucose meter); and Iodine has a Start app that features a depression test, mood tracker and medication and side effect management features.
"The Glow Nurture and Glow Baby apps now use smart notifications to indicate when health updates might be important enough to share with others," Glow officials said in a recent blog post. "For example, if a Glow Baby user logs a high fever, she will receive a notification directing her to the Care Team page where she can easily alert doctors and other caregivers. For Glow Nurture, Care Team notifications will surface when a user indicates that she feels sick and when important prenatal appointments are coming up."
Apple officials say two health systems will soon be deploying their own CareKit apps. Texas Medical Center is working on a post-surgery app that will enable users to track pain levels, temperature, mobility and medication and share that data with their doctors; and Beth Israel Deaconess Medical Center is working on a chronic conditions care app that will help users and their care team chart daily symptoms and treatments over time.
CareKit follows the model of Apple's successful ResearchKit platform for clinical trials, which was launched in 2015 and is now being used in dozens of ongoing projects, primarily targeting chronic conditions and population health, in the U.S. and several countries.
With CareKit, the onus is placed on the consumer to download the app, track data and share it with healthcare providers – a point emphasized by Apple CEO Jeff Williams when he unveiled the new platform during the March 21 "Let Us Loop You In" media event.
In a webinar earlier this month, Nick Borth, vice president of products and marketing for CloudMine, called CareKit "specifically a front-end framework" that focuses on the consumer and serves as a patient engagement platform for providers.
It offers developers and providers "the chance to build apps that empower people to take an active role in their care," he said. By funneling data from the consumer back to the provider, he added, the mHealth platform gives providers a chance to "whittle away at readmissions," improve clinical outcomes and drive reimbursement.
What it doesn't offer, Borth said, is a place to securely store consumer data.
"It does open up a very wide vulnerability in a sense of security," he added. It will be up to the providers, he said, to create a strong back-end framework that secures data, enriches functionality and gives that data value to the clinician.