Are Fitbits Fitting into Hospitals' Care Coordination Plans?
Providers are turning to activity trackers and other wearables to see what their patients are doing at home each day, and to help guide ongoing care regimens.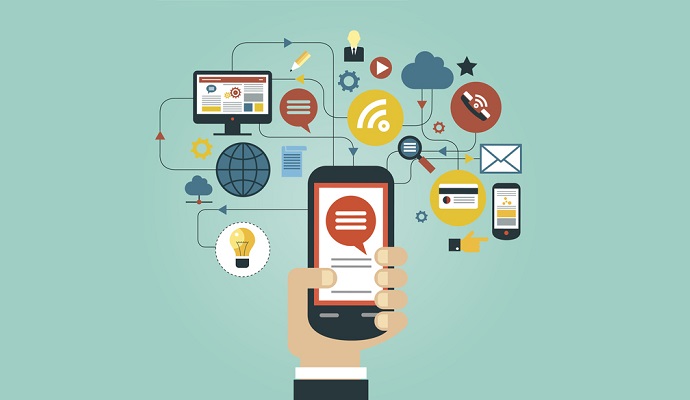 - One of the nation's top cancer hospitals is turning to consumer-facing wearables to help patients with their care management.
New York's Memorial Sloan Kettering Cancer Center is giving its multiple myeloma patients activity trackers to wear for about four months of their treatment therapy. The data collected from the trackers will be used by researchers to gauge how patients are reacting to their treatments, and to help the health system tailor the treatment to the individual.
"All cancer patients face health challenges from the disease as well as the side effects of treatment. But the challenges are particularly acute for those who suffer from multiple myeloma, a painful blood cancer that affects the bones," Neha Korde, MD, MSK's Assistant Attending for the Myeloma Service, said in a press release. "We will be able to use mHealth technologies to gauge how patients sleep, how they move, and how they feel with greater precision."
While much of the data coming from activity trackers isn't reliable enough to be used in clinical decision support, health systems are finding value in them for quality-of-life issues, and to get a better idea of a patient's daily activities during treatment when compared to life before treatment.
"They're looking for general trends, not accuracy," says Jodi Daniel, who directed the consumer e-Health program for the Office of the National Coordinator for Health Information Technology and was the ONC's director of the Office of Policy. "That data definitely does have meaning, if it's used the right way."
READ MORE: Medtronic-Garmin Deal Gives Wearables New mHealth Capabilities
While health systems like Ochsner Health and Carolinas HealthCare have broad-based platforms that work with data from a number of wearable devices, others are taking a more targeted approach. Earlier this year, Cedars-Sinai Medical Center launched a small study to determine if oncologists could use Fitbits to assess whether a patient is active enough to start chemotherapy. More recently, a Boston health system launched a study to see if the activity tracker could help researchers find a link between cancer treatment and weight loss.
The Dana-Farber Cancer Institute's Susan F. Smith Center for Women's Cancers will be using Fitbits to study exercise patterns among women undergoing breast cancer treatment. The program is looking to enlist 3,200 women who were recently diagnosed with breast cancer and are considered overweight, to determine if weight loss can play a part in their treatment.
"The increased risk of cancer recurrence linked to excess body weight threatens to limit our progress in treating breast cancer and preventing women from dying from this disease," Jennifer Ligibel, MD, a breast oncologist at the center and lead investigator of the BWEL (Breast Cancer Weight Loss) trial, said in a release. "If this study shows that losing weight through increasing physical activity and reducing calories improves survival rates in breast cancer, this could lead to weight loss and physical activity becoming a standard part of the treatment for millions of breast cancer patients around the world."
This study pretty much keeps clinicians off to the side and analyzes whether wearables like the immensely popular Fitbit can be used as a patient engagement tool. Each participant will get a Fitbit Charge HR fitness tracker, which tracks fitness and heart rate, and a Fitbit Aria Wi-Fi Smart Scale, which links to the wrist tracker and measures weight, BMI, lean mass and body fat percentage over time. They'll also be able to use FitStar software for personalized, video-based exercise tips accessed on mobile devices.
"It will be a challenge to help hundreds of women lose weight without actually ever meeting them face-to-face," Ligibel said. "Fitbit products will allow coaches to see how participants are doing in terms of meeting their weight, physical activity and caloric goals, and step in when women need extra support to stay on track."
READ MORE: Telehealth Looks to Digital Diagnostics to Improve Virtual Care
In Minneapolis, a pediatric hospital has been using Fitbits to help its diabetic patients improve their quality of life.
Children's Hospitals and Clinics of Minnesota fitted more than 100 children and teens diagnosed with type 1 diabetes in February, the goal being to give researchers an idea of what these patients do every day that might affect their A1c levels.
"We need to capitalize on new technology that allows us to look at their data more frequently than every three months" when they come in for their regularly scheduled checkup, said Laura Gandrud, MD, a pediatric endocrinologist at the hospital. "There's a lot going on that we don't know about."
Gandrud noted they went into the study knowing they couldn't rely on the accuracy of the data to make clinical decisions, but that wasn't the goal of the project.
"We've never been able to objectively look at data from home," she said. "Yes, this is kind of a home-grown protocol in that regard … but it does allow us to compare active and less active days and look for patterns."
READ MORE: Providers Visualize New mHealth, Telehealth Uses for the Video
Dig Deeper:
An mHealth Dilemma: Can Wearables Generate Medical-Grade Data?
Giving Wearables a Place in the Patient Record