Are Fitness Tracking Devices Highly Accurate or Beneficial?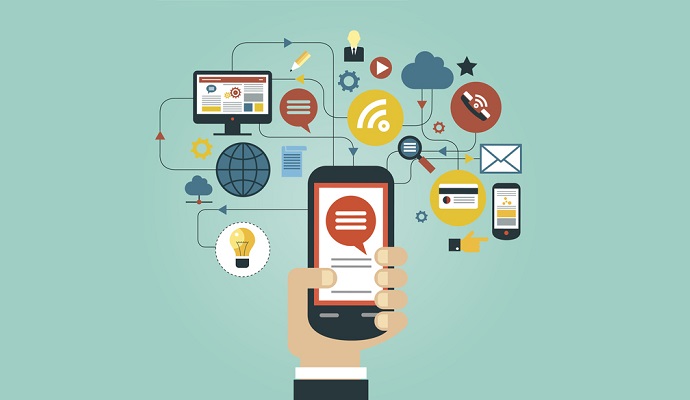 - The mobile health field has a wide variety of applications that have helped patients improve their health and wellness as well as better manage their medical conditions. For example, the mHealth space has remote monitoring tools that allow physicians to have greater oversight of patients remotely, telemedicine services for communicating with patients more quickly and efficiently, and fitness tracking devices for helping consumers measure their physical activity levels.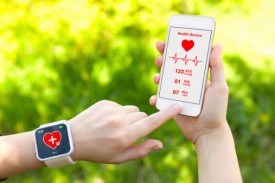 While mobile health tools can be beneficial for meeting certain wellness goals, a study from Iowa State University found that fitness tracking devices may not be as accurate as hoped, according to the university's news release. Mobile health technologies such as apps are not always as useful as consumers may think.
The study shows that strength training and some other physical activities were not correctly measured via fitness tracking devices. A research team from the university's Department of Kinesiology analyzed four fitness trackers including the Fitbit, the Misfit Shine, the Nike+ FuelBand SE, and the Jawbone UP 24. Additionally, the research monitors BodyMedia Core and Actigraph GT3X+ were analyzed by the research team.
The tools were used to see how well they tracked aerobic activity, resistance training, and a sedentary lifestyle. The results show that BodyMedia Core had the highest accuracy with only a 15 percent rate of error while the Misfit Shine had the highest error rate at 30.4 percent. The Fitbit Flex also had high accuracy with an error rate of 16.8 percent.
The Iowa State University study was published in the journal Medicine & Science in Sports & Exercise. Out of the six fitness tracking devices observed, two-thirds were found to be more inaccurate when analyzing resistance activity as compared to aerobic exercise. The Fitbit Flex and the Misfit Shine, however, were more accurate at measuring resistance versus aerobic fitness.
"Overall, the research monitors and the Fitbit Flex, Jawbone UP 24, and Nike+ FuelBand SE provided reasonably accurate total energy expenditure estimates at the individual level. However, larger error was evident for individual activities, especially resistance exercise. Further research is needed to examine these monitors across various activities and intensities, and under real-world conditions," the researchers wrote in their abstract.
The research team recruited 56 volunteers to help determine these results. The study was designed to represent real-world living conditions. For example, the volunteers first had to complete sedentary activities for 20 minutes like watching television, working at the computer, or reading a book.
Afterward, the fitness tracking devices were used to measure 25 minutes of aerobic exercise and another 25 minutes of resistance fitness with a 5-minute break in-between. The results show that fitness tracking devices do not necessarily have the highest accuracy. This may affect the future purchasing decisions of everyday consumers.
"By looking at the most commonly performed activities in exercise and daily living settings, we can examine where the errors occur," Yang Bai, lead author and a graduate research assistant in kinesiology, stated in the news release. "As expected, some monitors overestimate or underestimate all three activities, but some monitors overestimate one type and underestimate the other two categories, which can cancel out if we don't measure them separately."
While accuracy is important in helping consumers improve their physical activity levels, it is only one part of the overall picture of boosting health and wellness among the general population. Despite these results, fitness tracking devices could be central in helping the everyday person keep active.
"I think the key to a consumer is not so much if the activity monitor is accurate in terms of calories, but whether it's motivational for them and keeps them accountable for activity in a day," Greg Welk, professor of kinesiology, said in a public statement.