Are mHealth Sensors for Babies Doing More Harm Than Good?
Consumer-facing digital health products for infants play into parents' fears, says a new commentary in JAMA. But those mHealth devices aren't helping, and they may be causing harm to both the parents and their babies.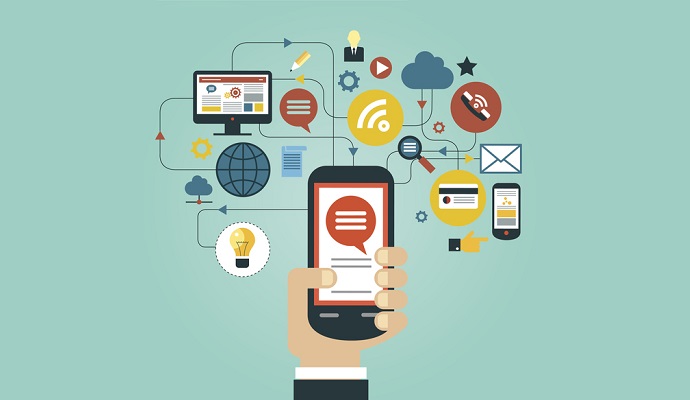 Source: ThinkStock
- mHealth technology designed for babies may be doing more harm than good, according to the Journal of the American Medical Association.
Smart devices and sensor-embedded clothing that track an infant's vital signs and alert parents and caregivers through a smartphone app often trigger false alarms, says Christopher Bonafide, MD, MSCE, a pediatrician at the Children's Hospital of Philadelphia and member of the Department of Pediatrics at the University of Pennsylvania's Perelman School of Medicine. That stresses out parents and, in some cases, leads to unnecessary hospital visits that can affect the infants.
The problem, Bonafide says in a January 24 commentary in JAMA, is that these digital health and connected health products are creating a false impression of safety. And it's all in the advertising.
Products designed for the consumer market "avoid direct statements that their products diagnose, treat or prevent disease," he writes, "yet their advertised role is to alert parents when something is wrong. … These direct-to-parent advertising strategies may stimulate unnecessary fear, uncertainty and self-doubt in parents about their abilities to keep their infants safe."
The issue is commonplace in the consumer-facing mHealth wearables market, often likened to the Wild Wild West because the products are far ahead of federal attempts to regulate them. And because many of these products avoid making specific claims about diagnosing and treating medical conditions, they can escape U.S Food and Drug Administration or Federal Trade Commission scrutiny.
Buoyed by the promise of mHealth monitoring and droves of worried parents, the market for infant digital health products is filled with socks, clothing, diaper clips, buttons, blankets, pillows, wearables and even toys that can measure an infant's breathing, heart rate and blood oxygen levels. The promise of this technology is that it can detect early signs of distress and prevent SIDS, apnea, tachycardia and other health concerns.
But as Bonafide points out, "there are no medical indications for monitoring healthy infants at home," and no data that proves any of these devices can help. The American Academy of Pediatrics has also recommended against using mHealth devices to monitor healthy infants.
Bonafide told Philly.com he's worried that these devices cause unnecessary stress in parents, not to mention the stress on healthy babies who are carted on unnecessary trips to the hospital or pediatrician's office.
"I worry about the unnecessary care and even potential harm to babies that can be associated with alarms from these devices," he said. "There's not a role for these devices in the care of healthy infants."
This isn't the first time healthcare researchers have tied consumer-facing mHealth devices to an increase in unnecessary hospital visits. Last July, researchers at Toronto's Sunnybrook Health Sciences Center tied a 64 percent increase in ER visits for hypertension in Ontario hospitals between 2002 and 2012 to an increase in people using mHealth devices at home to measure their blood pressure.
Furthermore, they noted, only 8 percent of those ER visits led to hospitalization.
Bonafide's commentary, co-authored by Elizabeth E. Foglia, MD, MSCE, of Children's Hospital of Philadelphia's neonatology department and UPenn's Perelman School of Medicine, and David T. Jamison of the ECRI Institute, calls for more clinical evaluation of the technology and further federal regulation of the consumer-facing mHealth industry.
"Innovation in the way we monitor kids is pretty valuable," he told Philly.com. "The problem is these companies have bypassed all of the steps that exist to really protect the public from harm from these devices."