Are Payers to Blame for Low Provider Telehealth Adoption Rates?
A CCHP study finds that Texas insurers aren't being transparent about what telehealth and telemedicine services they cover - and that could be scaring away providers who want to launch connected care programs.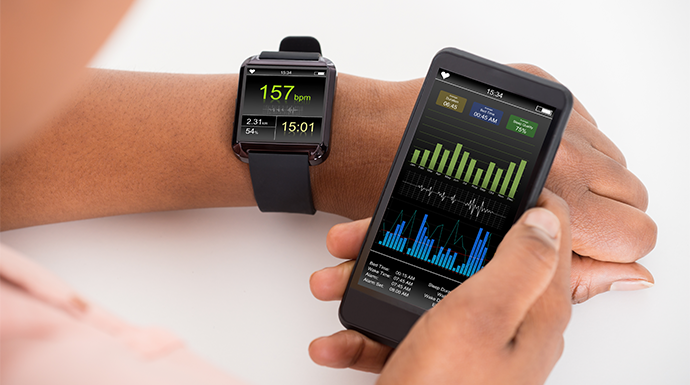 Source: ThinkStock
- An analysis of payer compliance with Texas' telehealth and telemedicine law finds that many insurers aren't being transparent about what they do and don't cover. And that may be contributing to the low national adoption rate by providers.
The study, conducted by the California-based Center for Connected Health Policy (CCHP), finds that half of the insurers surveyed aren't publishing information on their websites about telemedicine and telehealth reimbursement, while many others are "leaving out crucial details." This leaves providers (and patients) at a loss as to what services are covered.
It also flies in the face of SB 1107, passed in 2017 and put into effect at the beginning of 2018. One section of that new law requires each health plan to "adopt and display in a conspicuous manner on the health benefit plan issuer's Internet website the issuer's policies and payment practices for telemedicine medical services and telehealth services."
"The requirement for health benefit plans to adopt and display telehealth policies and payment practices online provides a new level of transparency for providers who currently have, or are interested in incorporating, a telehealth program into their practice," CCHP officials said in their report, noting no other state has – as of yet – included such language in their guidelines. "An obstacle to the implementation of telehealth programs is the lack of information surrounding payment policies for services delivered via telehealth."
The results of this study, according to CCHP researchers, should put state lawmakers on notice that they have to be more specific in their telehealth legislation to force payer transparency.
READ MORE: Pennsylvania Legislature Fails to Pass Telehealth Parity Bill
"With the goal of increasing transparency in mind, it is crucial to provide specific guidelines on information to include in a telehealth payment policy," the report indicated. "It may also be helpful to designate a location on the website for the policy or to clearly define, within the law, the term 'conspicuously.' Furthermore, contact information should be listed for assistance in understanding policies and determining program eligibility. If a provider is unsure about whether they have the capacity to implement a telehealth program, they will need to know if the issuer allows it, and when reimbursement is possible."
"If the information is not clearly available on their website or elsewhere in their provider manuals, a provider may be given the impression that the issuer does not support telehealth and choose not to take advantage of its benefits," the report concluded. "Policies that explain reimbursement eligible services, locations and healthcare professionals, clarify for providers whether the program they choose will be covered by the issuer. The more difficult it is to find this information, the fewer the number of providers that will pursue this type of service delivery. Additionally, the law does not specify any penalty or entity to enforce the requirement to display a telehealth policy online. Without enforcement of any kind, it is less likely to see issuers work to remain in compliance."
Texas made headlines with passage of its telehealth guidelines in 2017, becoming the final state to eliminate the in-person exam as a requirement for establishing the provider-patient relationship prior to using virtual care. Passage of the law followed a years-long battle between the Texas Medical Board and telehealth provider Teladoc over whether a phone call or video visit could replicate the in-person exam for providers seeing new patients.
To analyze payer compliance with the new law, CCHP asked 10 questions of 18 Texas-based insurers:
Is the payer's telemedicine reimbursement policy displayed on their website?
Is the telemedicine reimbursement policy displayed conspicuously? ("Conspicuously displayed" was defined as to the number of "clicks" or other actions it would take to reach the policy from the company's home page.)
Are the eligible provider types listed?
Are the reimbursable services or specialties listed?
Is a transmission or facility fee mentioned?
Are eligible modalities listed?
Is contact information provided for further questions?
Are eligible patient locations listed?
Are billing codes for services delivered via telemedicine provided?
Are telehealth modifiers provided for billing purposes?
As of July 18, CCHP said, nine of the 18 insurers polled rated a 0 – meaning they couldn't meet any of the 10 conditions. The rest scored at least a 3.
READ MORE: Groups Sue Anthem Over Telehealth-Friendly ER Review Policy
Of those who were posting relevant information online, CCHP said the most common information available focused on billing codes, telehealth modifiers to use when filing claims and telehealth modalities eligible for payment. The most hard-to-find information, meanwhile, targeted contact information for further questions, types of providers eligible for reimbursement and/or mention of reimbursement for any transmission or facility fees.
"Publishing payment policies online allows providers to understand whether, and to what extent, an issuer will issue payment for services delivered via telehealth," the organization said. "The purpose of creating a law that encourages open communication and transparency between payer and provider is to improve quality, cost effectiveness and access to care for patients who may not be able to reach a physician where they are physically located. With so much ambiguity around payments, providers are unaware of their eligibility to receive reimbursement for telehealth services, and may not pursue its implementation."