ATA Looks to Take Telehealth Out of The Hospital and Into The Home
With ATA18 one week away, American Telemedicine Association CEO Ann Mond Johnson says this year's conference will focus on moving from traditional telehealth to a more consumer-friendly platform.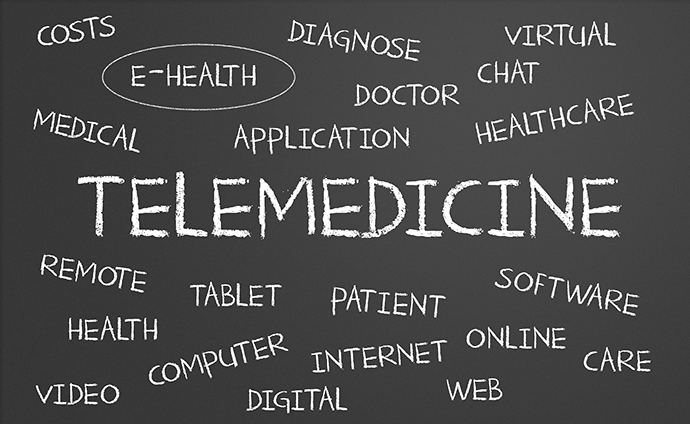 Source: ThinkStock
- To Ann Mond Johnson, the biggest barrier to the expansion of telemedicine isn't reimbursement, licensure or uneven regulations. It's patient engagement.
"We have to make a difference in people's lives," says the newly appointed CEO of the American Telemedicine Association. "We have to get rid of the distractions … and meet the community where they need to be met."
As the ATA prepares for its annual conference and exhibition April 29 to May 1 in Chicago, Johnson – who became CEO in March – wants attendees to help chart a new direction for the organization. The veteran mHealth entrepreneur says the industry has to get away from the traditional concept of delivering healthcare in a hospital or doctor's office and use the technology and tools at their disposal to bring healthcare into the home.
"We have to change the storyline," she says. "We have to elevate the conversation … and talk about virtual care. There has been some movement in that regard, but we need to make this more about meeting consumer expectations."
In a sense, Johnson is continuing an effort launched by her predecessor last year.
Prior to his resignation in August 2017, Jonathan Linkous, who'd been the ATA's chief administrator since its launch 24 years ago, was overseeing what he said was an evolution in the organization. He called it "Telehealth 2.0," and said the industry was graduating from pilots and possibilities to real-world programs that change how healthcare is delivered.
"Convenience has become a driver for healthcare, and that's something many (providers) hadn't thought about before," he told mHealthIntelligence.com prior to last year's conference. "Technology is a tool, but the focus of telehealth should be on the human touch."
Now Johnston wants to take that concept one step further. She wants the healthcare industry to recognize that telemedicine and telehealth are now established modes of care. The challenge now lies in collaborating with the consumer to make those processes work.
"Consumers are increasingly savvy about using technology in their everyday lives and have come to expect it, even in healthcare," she said in a press release issued by the ATA in February, when her appointment was announced. "Joining ATA made perfect sense because we put consumers at the core of everything we do, and that's something I've been passionate about my entire career. Telemedicine is no longer just a specialty service, but a safe and cost-effective modality of care that reaches many different people. It represents the future of health and wellness, and I'm excited by the enormous opportunity in front of us."
Johnson sees this year's conference as an opportunity to advance the conversation in new and different ways. Featured events include a Pitch Jam, facilitated roundtable discussions, Ignite Sessions (highly-structured, short presentations with Q&A sessions) and Learning Labs, along with the traditional pre-conference workshops, plenaries and educational tracks.
"People like to learn in different ways," she says.
This year's keynote speakers are:
Best-selling author Robert Wachter, MD, who will kick off the conference on Sunday, April 29, with a talk about the evolution of healthcare and the next generation of digital health;
Lisa Bielamowicz, MD, co-founder and President of Gist Healthcare, whose Monday morning presentation is titled "Navigating a Turbulent Healthcare Landscape;" and
AARP CEO Jo Ann Jenkins, whose Tuesday morning keynote focuses on "The Future of Consumer-Oriented Care."
To be sure, the three-day conference will also feature plenty of discussion around the many challenges facing telehealth adoption, including reimbursement, licensure, federal and state regulations, broadband and connectivity, EHR integration, specialty services, privacy and security and targeting underserved populations.
"We have seen some green shoots of hope and promise," Johnson says, adopting a spring-like theme at a time when the season seems hesitant to reveal itself. "There has been some progress made. Not we have to find a way to make it grow faster."