ATA Task Force to Study Environmental Effects of Telemedicine
The American Telemedicine Association is launching an initiative to study how telemedicine affects climate change.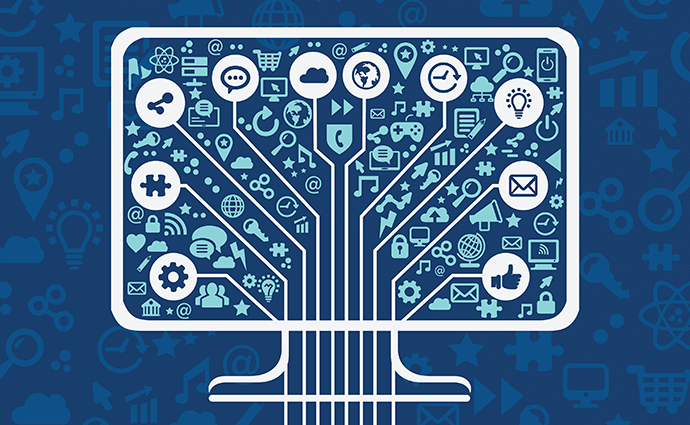 Source: ThinkStock
- Can telemedicine help reduce global warming?
The American Telemedicine Association will be asking that question, and many more, as it launches a task force to determine how telemedicine impacts climate change.
Some telehealth and telemedicine programs have included environmental impact in their studies, measuring a new service's impact on travel. Earlier this year, researchers at the University of California at Davis estimated that its telemedicine program saved patients and clinicians some 5 million travel miles over an 18-year stretch, amounting to about nine years in travel time and $3 million in travel costs.
"Our findings confirm the benefits of telemedicine in terms of real savings to patients and to the environment," James Marcin, the study's principal investigator, chief of the UC Davis Division of Pediatric Critical Care Medicine and director of the university's pediatric telemedicine program, said in a release accompanying the study, which was published online in the journal Value in Health.
According to the study, telemedicine helped UC Davis reduce nearly 2,000 metric tons of carbon dioxide, 50 metric tons of carbon monoxide, 3.7 metric tons of nitrogen oxides and 5.5 metric tons of volatile organic compounds.
The ATA task force, organized by ATA President Peter Yellowlees, MD, a professor of clinical psychiatry in the Department of Psychiatry and Behavioral Sciences at the UC Davis Health System, is focusing on four objectives:
Encouraging ATA members to include "green" outcomes in measuring ROI, and describing those measures and outcomes;
Developing tools and guidelines to help ATA members reduce fossil fuel use and carbon dioxide production through less travel;
Demonstrating how telemedicine can create more environmentally sustainable practices and health systems; and
Showing how telemedicine can mitigate and respond to health crises arising from both sudden and long-term climate change related events, such as warming, disasters and the spread of infectious diseases.
The ATA is also launching two climate change projects: one will create a model for an "energy-efficient small practice of the future," and the second will create a mobile virtual urgent care system.
The task force is scheduled to work for two years, providing an interim report at next year's annual meeting in Chicago.
Yellowlees has long been interested in the environmental effects of telemedicine. In a 2010 article in Telemedicine and e-Health titled "Telemedicine Can Make Healthcare Greener," he noted that traditional healthcare "continue(s) to pollute the environment by requiring large amounts of travel and paperwork by both the patient and the clinician."
"Telemedicine and health information technology help save time, energy, raw materials (such as paper and plastic), and fuel, thereby lowering the carbon footprint of the health industry," he wrote. "By implementing green practices, for instance, by engaging in carbon credit programs, the health industry could benefit financially as well as reduce its negative impact on the health of our planet."
"Companies that reduce their carbon emissions by implementing energy-saving practices can sell their carbon credits to companies that emit more carbon than permissible by their legally binding commitment," added Yellowlees. "These carbon profits can then be used for healthcare research or to provide healthcare to the underserved. Alternatively, the savings could be used for green purchasing and to implement other carbon-reducing activities."