Black Book's 2015 User Survey Shows Rising Mobile EHR Use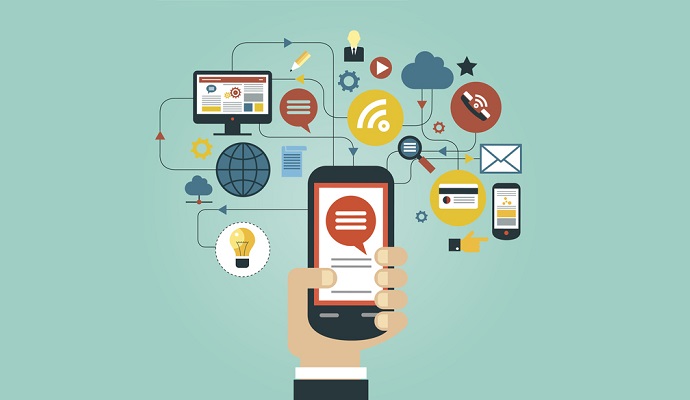 - A recent survey conducted by Black Book, a well-known source for healthcare IT customer satisfaction, gives a look into the growing popularity of mHealth and mobile devices for electronic health records (EHRs). Before announcing drchrono the winner of its 2015 survey for mobile EHR systems, Black Book offered many interesting statistics regarding all mobile EHR systems' increasing prevalence.
The rising popularity of mobile EHRs is due in part to the ease that they bring clinicians to provide quality patient care, especially because the use of these systems creates ease of coordinated care. In addition, using these EHR systems on a mobile device allows clinicians to access patient information quickly and efficiently from any location. This also allows physicians to communicate with one another more quickly, easing coordinated care and therefore increasing the quality of care a patient is receiving.
The survey provides insights into how many physicians utilize mobile EHR systems and how many plan to do so in the near future. According to the survey, 52 percent of ambulatory physicians use mobile EHRs to access or reference patient data, and 70 percent of all physicians surveyed said they planned to adopt mobile EHR systems by the end of 2015.
Black Book also reports that 31 percent of all physicians surveyed use a smart phone to manage their individual patient data. Of that 31 percent, emergency physicians, radiologists, OB GYN, general surgeons, and orthopedic surgeons reported the most use of iPhones and/or android phones as a part of their individual patient management.
The study reveals that in response to this growing use of mobile EHR systems, vendors are continuing to create excellent products that excel in implementation, reimbursement, physician productivity outcomes, usability, and interoperability.
"With more than half of physicians currently using a mobile device in their medical practices, these EHR vendors are allowing providers to choose which platform best fits in to their workflow in multiple healthcare delivery settings including highly usable mobile products," said Doug Brown, Managing Partner of Black Book Market Research.
However, in a recent article by HealthITAnalytics.com, other reports by both HIMSS and Epocrates indicate that many providers still don't know how, or don't see the value in, investing in mobile EHR systems. Despite that, the growing popularity of mobile EHR devices is evident, showing the importance that vendors continue to work to enhance their systems to incorporate these mobile systems.
The survey was based on client data and customer satisfaction across 18 categories of performance indicators, including ease of implementation, reimbursement, productivity, outcomes, usability, and interoperability.
This is the third year in a row that drchrono was selected as the Black Book winner. Other notable products included HealthFusion, Greenway, Cerner, Allscripts, athenahealth, PracticeFusion, iPatientCare, Kareo, and ADP AdvancedMD. Drchrono was also selected as one of the top five mobile EHR systems across all independent and small practices across the nation for 2015.