Building a School-Based Telehealth Program? Start With the Nurse
The Medical University of South Carolina has plans to double the number of school-based telehealth programs, from 45 to 90, by the end of next year.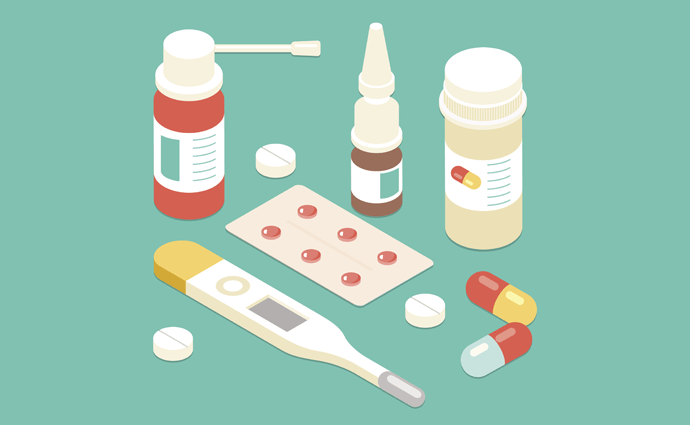 Source: ThinkStock
- The Medical University of South Carolina has an ambitious plan to double the number of school-based telehealth programs next year. To do that, they'll need the school nurses in their corner.
It's not an easy task, says James T. McElligott, MD, MUSC's medical director for telehealth.
"You're basically giving them a new job with no additional compensation," he points out. "And we're leaning on a resource that was not put there on our behalf."
But MUSC, which launched its telehealth platform in three schools in 2015 and now has 45 schools or school districts equipped with digital health technology, has a solid game plan. They've identified two of the biggest drivers of health issues in school districts – behavioral health and asthma – and targeted schools in the state's poorest regions, where those health issues put children in the hospital for primary care services.
"We're filling in the map on high-need schools," says McElligott. And telehealth "is such a natural fit."
READ MORE: Telepsychiatry Opens a New Window into Behavioral Healthcare
MUSC, whose nationally recognized telemedicine and telehealth platform includes telestroke and behavioral telehealth services, among others, has had mixed success with schools so far. McElligoot says some districts "are nagging at the door," while others "have gotten cold feet," backing away from plans to introduce a telehealth platform over concerns about liability and the burden on school nurses and other administrators.
They're not alone. Earlier this year, all but one of the 27 school nurses in the Sacramento City Unified School District in California signed a letter of protest over the school's new elementary school telehealth program, say they weren't consulted when the school district signed the contract. They also expressed fears that a telehealth platform could harm quality of care for students when nurses aren't around to run it.
School administrators and others filling in for a nurse "are not trained to know what is a real headache, and what is a headache because [students] want to avoid class, and when it should be brought to the attention of a doctor," Nho Le-Hinds, a nurse serving students in seven district schools, told the Sacramento Bee.
"The rest of the time it's scratches or 'My stomach hurts because I didn't eat' or 'I am having a fight with my best friend' - those types of things," she said. "So you do need medical knowledge to be able to triage. … This one can go here. This one can go back to class."
That's why McElligott, at MUSC, wants the school nurse on his side when he pitches telehealth to a new school or school district.
READ MORE: Factors Behind the Adoption of School-based Telehealth
"You have to pay attention to details, and that's in the workflow," he says. "Schools are very dynamic places," where nurses will stick to a tried-and-true formula for treating kids unless they're convinced that telehealth will make things easier for them and help the children.
So convince them, he says. Talk to them, find out their needs and their pain points, and design a process around them.
"The biggest barrier is the workflow, not the technology," he says.
To that end, McElligott recommends installing an inexpensive, open-access, generally generic, cloud-based telehealth platform that can be modified to suit each school's – and nurse's – needs and can be easily expanded and upgraded.
He also favors creating an "ambassador board" in each community or school district, including school nurses and staff, community members, primary care providers and parents in an ongoing conversation between the schools and MUSC.
READ MORE: The Benefits and Challenges of Telehealth for Specialists
That may also mean looking beyond telehealth as a healthcare service and using it for preventive care and wellness.
"We're past the stage where telehealth is a pilot," he says. "You have to make sure everybody understands what your goals are. Is it just seeing enough kids to move the needle, or do we want to do more?"
McElligott expects MUSC's school-based telehealth programs to multiply as the numbers come in on their early projects – and already they're showing decreases in students treated in the ER for asthma-related issues and improved outcomes for children diagnosed with ADHD.
He also expects these programs to evolve as both providers and schools rethink how to provide value-based care.
"We don't want to be just an urgent care (service) in the school and we don't want to be there just to drum up business," he says. "We could make ourselves busy just by signing up more schools."
And the key to that discussion will be the school nurse.
"They're in charge" and they're passionate about their work, McElligott says. "They're the cornerstone of a medical home."