BWEL Study Creator Talks About Fitbits, mHealth and Virtual Care
The developer of one of the largest mHealth studies to use Fitbits talks about how mHealth wearables are allowing researchers to track - and someday affect - health and lifestyle decisions that affect care management.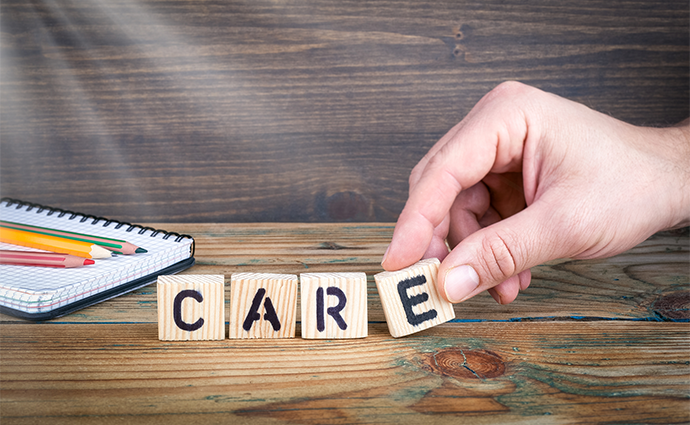 Source: ThinkStock
- The leader of an expansive mHealth program designed to improve care management and outcomes for women with breast cancer says the Fitbit is giving her and her researchers an opportunity to change how people think about their health.
Dr. Jennifer Ligibel, MD, an oncologist at the Boston-based Dana Farber Cancer Institute's Susan F. Smith Center for Women's Cancers and lead investigator of the BWEL (Breast Cancer Weight Loss) trial, says the program, now in its third year, is creating a virtual care network that spans almost every state and half of Canada.
"This is a real draw for people," she says. "It's appealing and it's easy to use. We're finally in a place where we can connect to people virtually."
While Fitbit Medical Director John Moore was espousing the value of digital health data on sleep and activity at a Connected Health Conference panel last week in Boston, Ligibel and her research team were deep into a 10+-year program to collect that data from more than 1,600 women already enrolled in the study. Their goal is to create a database that can help researchers identify connections between activity, sleep, diet, weight management and improved health and wellness outcomes for women who are undergoing breast cancer treatment.
Sponsored by the National Cancer Institute and the Alliance for Clinical Trials in Oncology, BWEL is the first research study to connect this many Fitbit users across the US and Canada, and Ligibel says it took a good six years to get everything in order. There are another two years left to enroll patients in the program in some 1,000 participant sites, and researchers are planning on having enough actionable data to really dig into cancer treatment and outcomes beginning in 2023.
READ MORE: Hypertension Research Uses mHealth Wearables to Improve Outcomes
But the merits of such a program will show up long before then.
"We're harnessing the power of lifestyle," Ligibel says of the multi-faceted project, which includes connected devices and telehealth questionnaires. "We're gathering experiences in the moment" that will help researchers understand what participants go through every day and night.
Study participants will be involved in a two-year weight loss intervention program, plus either a health education program designed to provide information about breast cancer topics or a health education program-alone control group. Along with the mHealth devices, they'll have access to an mHealth coach who will review the participant's data (with their explicit consent) and give encouragement when needed.
Generally acknowledged as one of the most popular consumer-facing wearables, Fitbits have been and are being used in hundreds of healthcare studies across the country. The US Army is using them in a remote patient monitoring program at two hospitals, while researchers at the University of Michigan are putting them on medical school interns to measure how their lifestyles may be impacted by stress.
The company also recently launched Fitbit Care, a telehealth platform designed to offer coaching and support for healthcare providers, employers and others using mHealth devices in connected health programs.
READ MORE: Apple's New Smartwatch Gets to The Heart of The mHealth Debate
"With Fitbit Care we are delivering a solution that empowers people to take control of their health, by providing the accountability, support, guidance and resources that remove some of the most difficult barriers to behavior change," Moore noted in a September press release. "Supporting patients beyond the walls of the doctor's office is one of the most important things we can do to drive successful outcomes, and as a clinician I see great potential for Fitbit Care to help tackle some of the biggest challenges in healthcare and improve health outcomes at scale."
When BWEL was developed, Ligibel said the target of the study was to link health and lifestyle changes to clinical outcomes for women undergoing breast cancer treatment. Roughly one of every five women treated for breast cancer sees a recurrence of the cancer, according to the American Cancer Society, with most of those women developing metastatic breast cancer.
"The increased risk of cancer recurrence linked to excess body weight threatens to limit our progress in treating breast cancer and preventing women from dying from this disease," she said in a 2016 press release announcing the project's launch. "If this study shows that losing weight through increasing physical activity and reducing calories improves survival rates in breast cancer, this could lead to weight loss and physical activity becoming a standard part of the treatment for millions of breast cancer patients around the world."
Ligibel says she and her researchers took their time deciding what data they want to collect, and how they wanted that data gathered. mHealth wearables won't work if they're a nuisance, complicated or even ugly. Participants will ignore or abandon the devices or spend too much time fiddling around with them, to the point that their daily activities are influenced by them.
Likewise, Ligibel says she and her team are going after measurements of health and wellness.
READ MORE: Geisinger Patients Find a Comfort Zone With mHealth Wearables
"This is a research study – this is actually a perfect place to be gathering this information," she says.
Ligibel says it's far too early to analyze the data coming in, but she's "incredibly happy" with the number and range (women in their 20s through their 80s, from 49 states and five Canadian provinces) of women who have signed up to participate. She's even considering translating the platform into Spanish.
And she notes the project is as much about getting people to adopt healthier habits as it is about gathering data.
"What we're really trying to do is get people to exercise more," she says.