Can Fitness Tracking Devices Reduce Insomnia, Treat Anxiety?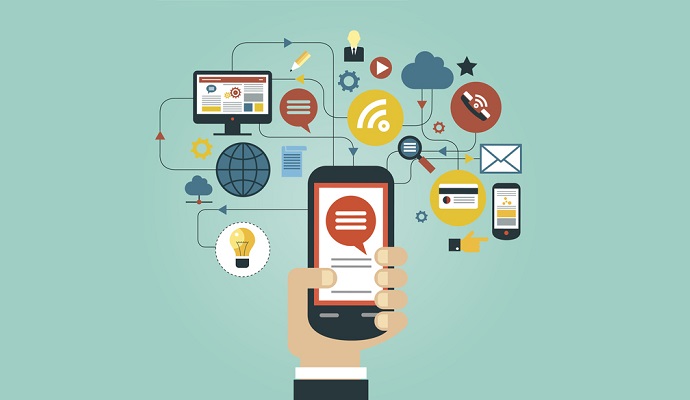 - One interesting mobile health device that has made an impact on the health and wellness space is the fitness tracker. Fitness tracking devices such as the Fitbit are able to garner more engagement from consumers when it comes to exercising regularly and staying healthy through physical activities. Additionally, fitness tracking devices and wearables are able to assist users in other aspects such as improving sleep quality.
For example, the substance abuse treatment center, Mountainside, uses the Fitbit device in its addiction recovery program in order to reduce insomnia and improve physical fitness. mHealthIntelligence.com spoke with Marie Lanier, LCSW and program development coordinator at Mountainside, to learn more about how the institution uses fitness tracking devices to address sleep quality.
What are the biggest benefits that came about after implementing the Fitbit device in Mountainside's addiction recovery program?
Marie Lanier: "I would say the main benefit we've noticed is the ability for both clients and their clinicians to have increased awareness of the quality of each client's sleep. It really turns out that people, in general, are not able to accurately assess the quality of their sleep."
"We can wake up thinking we slept eight hours but have only slept four or vice versa. We're noticing that the Fitbit devices really allow clients and their clinicians to know specifically how many hours of quality sleep they've gotten. They can use that information as a tool to guide treatment interventions rather than relying on self-reports, which can be rather inaccurate."
READ MORE: Alaska Lawmakers Link Telehealth Growth to Better Broadband
What are the health outcomes you've found from the Fitbit program?
Marie Lanier: "We have not done any data aggregation or data mining yet. The program is still in its early stages. However, in general, clients and clinicians are able to better gauge sleep quality and then they can make improvements to sleep via individualized interventions. Also, because of the way the Fitbit works, clients are more able to be aware of their physical activity."
"If they have more awareness, then they're more likely to engage in physical activity. The Fitbit device also provides positive reinforcement through goal tracking and goal alarms. This helps the clients get more physical activity."
In what ways does the Fitbit device address insomnia and help improve sleep quality?
Marie Lanier: "Basically, the clinician and the client meet together throughout treatment. The client is wearing the Fitbit device 24 hours per day so it's measuring their sleep. The client and clinician view the data together in session. The client can also access the data independently, on the device itself, but when they access the Fitbit dashboard, they get to see a number of factors regarding sleep."
READ MORE: Telehealth Looks to Digital Diagnostics to Improve Virtual Care
"If they notice together that there is an issue with sleep, the clinician will recommend a variety of different interventions to address insomnia. It's important to individualize those interventions based on the needs and preferences of the client in order to bring the most benefit to the client."
"One of the insomnia interventions that is most popular is the deep relaxation group. That is provided by our Mind, Body, Spirit department and is offered five times per week. Clients go and they learn a great number of self-soothing skills such as meditation, breathing techniques, aromatherapy, and yoga poses."
"Another great tool clinicians use is sleep psychoeducation. The more the client understands what causes restless sleep and what can get in the way of sleep efficiency, the better they're going to do in terms of decreasing insomnia. We also offer acupuncture, which has been shown to benefit sleep."
"If we've tried all these holistic interventions and they're still not effective, we can refer a client to our medical staff."
Do fitness tracking devices or wearables help with treating mental health issues like depression? In what ways?
READ MORE: VA Tests Telemedicine-based Collaborative Care for Rural Vets
Marie Lanier: "Yes, definitely. Anecdotally, we've seen that they can. Lack of sleep can lead to a variety of mental health symptoms such as anxiety, depression, cravings, and ADHD-like symptoms. By treating lack of sleep, clients can see an improvement in any and all of these symptoms."
"We have so much better sleep data when we're tracking it through these devices. And, of course, there are so many studies that show increased physical activity can also treat these symptoms. When the clients wear these devices, they have more awareness of how much physical activity they're getting. They have that positive reinforcement through goal alarms so they're more apt to engage in physical activity."