Can SMART on FHIR Solve mHealth's Medication Management Challenges?
A demonstration at last year's Connected Health Conference proved the value of the SMART on FHIR platform. Is healthcare ready to embrace the mHealth technology?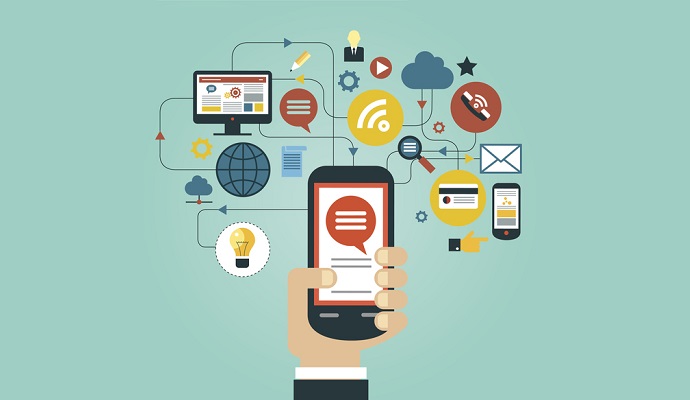 Source: ThinkStock
- An agreement to promote interoperability between three of the largest and most competitive EHR platforms has set the stage for a breakthrough in mHealth medication management.
Using the SMART on FHIR app platform, providers will be able to access a patient's entire medication history no matter where that data is stored. While this opens the door to better care management and coordination, it also gives patients the mHealth tools to manage their own care and collaborate with their doctors.
"It's really unprecedented," says Omri Shor, CEO and co-founder of Medisafe, developer of a medication management app – one of roughly 500 such apps on the market - and a participant in a landmark demonstration at last December's Connected Health Conference in Washington D.C.
SMART (Sustainable Medical Applications and Reusable Technologies) on FHIR ((Fast Healthcare Interoperability Resources), developed in 2010 by researchers at Harvard Medical School and Boston Children's Hospital, creates a platform that enables medical apps to run across different healthcare IT systems without modification. The interoperability concept is challenged by proprietary EHR and IT platforms that don't work well together.
"The vision of this is you change one line of code, at the endpoint, and voila – you're in Epic or Cerner," says Shor.
READ MORE: mHealth's Promise: Mobility With Meaning
With healthcare providers seeking quick and easy access to healthcare data at the point of care, some of the biggest healthcare IT players are realizing the value of sharing. At an event at the Connected Health Conference brokered by the Office of the National Coordinator on Health IT (ONC), Medisafe and other app developers CareEvolution and RxRevu demonstrated app integration through SMART on FHIR with Allscripts, Cerner and Epic EHRs.
In the Dec. 13 demonstration, a fictional patient was able to access her complete medication information in disparate EHR platforms through each of the three apps, managing medication lists, integrating with separate apps or medication adherence tools and passing the information on to caregivers.
"This is an incredible breakthrough in care management," says Shor, who added it took roughly two months to align the Medisafe app with the SMART on FHIR platform. "There's a big gap right now in interoperability … that hospitals haven't been able to [overcome].
"We are incredibly encouraged by the advances our private sector partners have made to unlock data and empower individuals when it comes to accessing their medication information," B. Vindell Washington, MD, MHCM, the ONC's National Coordinator for Health IT, said in remarks released following the demonstration. "This is just the latest example of the health IT progress and infrastructure that has resulted from public-private collaboration over the past eight years to improve the health and care of individuals and communities."
The value of SMART on FHIR is clear to mHealth advocates. The ability to access a complete data set on mobile devices at the point of care improves care coordination, reduces errors and sets the stage for better and quicker clinical outcomes. Imagine an ER doctor able to access a patient's medication history at a moment's notice on a smartphone or tablet, or a patient calling up that record in the doctor's office or clinic.
READ MORE: Physician Perspectives on Benefits of mHealth Adoption, Use
"Many patients do not know their medication history or don't take their medications when they're supposed to," Shor points out. In fact, he says, roughly 6 percent of all hospital readmissions can be traced back to medication adherence issues.
To tackle that issue, health IT vendors and organizations drafted an interoperability pledge last year that features three core commitments:
Consumer Access: To help consumers easily and securely access their electronic health information, direct it to any desired location, learn how their information can be shared and used, and be assured that this information will be effectively and safely used to benefit their health and that of their community.
No Blocking/Ensuring Transparency: To help providers share individuals' health information for care with other providers and their patients whenever permitted by law, and not block electronic health information (defined as knowingly and unreasonably interfering with information sharing).
Standards: Implement federally recognized, national interoperability standards, policies, guidance, and practices for electronic health information, and adopt best practices including those related to privacy and security.
The effort isn't lost on consumers. In its 2016 annual patient survey, Surescripts found that 93 percent of those surveyed believe their doctors would benefit if they had access to a patient's complete medication history in one document, and 90 percent said it would reduce errors.
Shor says healthcare providers have been reluctant to embrace SMART on FHIR because of concerns about privacy and security of patient data, but he feels last year's demonstration – and the support of the EHR industry – will begin to erode those doubts.
At a roundtable discussion following the demonstration, Anthem, NewYork-Presbyterian Health, Trinity Health and the National Partnership for Women & Families all pledged to join the effort this year to have health systems adopt SMART on FHIR.
"We're moving to a whole different [healthcare ecosystem] where what happens outside the hospital is just as important as what happens inside," says Shor.