CCHP's State Telehealth Report Shows Gradual Advances in Coverage
The Center for Connected Health Policy's fifth annual study finds that most state Medicaid programs are reimbursing for video-based telehealth, but the landscape is still confusing.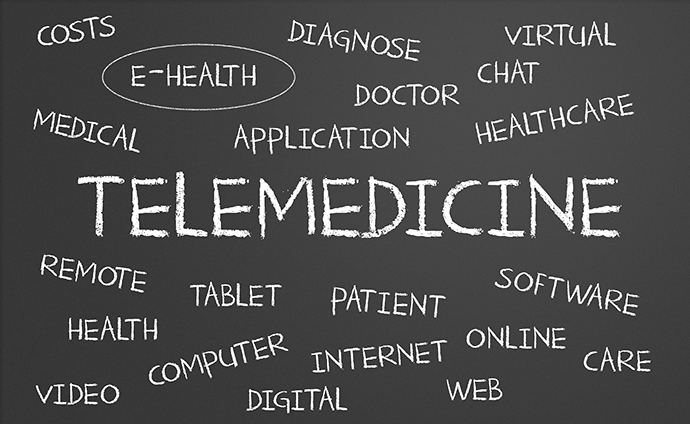 Source: ThinkStock
- Nearly every state provides Medicaid reimbursement for video-based telehealth, according to the latest report from the Center for Connected Health Policy. In addition, 15 states cover store-and-forward or asynchronous services, and 21 states cover remote patient monitoring – while only nine states reimburse for all three platforms.
But the rules and regulations covering telehealth and telemedicine are as confusing as ever.
"No two states are alike in how telehealth is defined and regulated," the CCHP points out in its State Telehealth Laws and Reimbursement Policies report, released today. "These differences are to be expected, given that each state defines its Medicaid policy parameters, but it also creates a confusing environment for telehealth participants to navigate, particularly when a health system or practitioner provides healthcare services in multiple states."
The 262-page report – the group's fifth annual study - paints an intriguing picture of the breadth and scope of telehealth and telemedicine in the US, and indicates that states are slowly moving to embrace digital health delivery – as evidence by the more than 200 telehealth-related pieces of legislation introduced in 44 states during the 2017 legislative season.
The report noted a "slight uptick" over the past year in store-and-forward and RPM reimbursement, though limitations still exist. Other states, meanwhile, are accepting the home as a eligible originating site and moving away from "standard definitions" to allow specific uses, like teledermatology or even teledentistry.
It also faults state Medicaid programs for their apparent hesitancy to cover the new services.
"Other states have passed wide ranging laws requiring telehealth reimbursement in their Medicaid program in recent years, but Medicaid programs have yet to respond with official regulation or documentation in their provider manuals indicating they are indeed reimbursing services via telehealth," the report notes.
According to the CCHP, 48 states and Washington DC now reimburse for live video in Medicaid fee-for-service programs, a number unchanged over the past two years, the lone holdouts being Massachusetts and Rhode Island. Some states, like California, are expanding their coverage to new programs, while New Jersey reimburses solely for telepsychiatry services.
Of the 15 states now covering store-and-forward services, two – Maryland and Oklahoma – have been added since the CCHP's April 2017 report. And while many states define telehealth as occurring in real-time, some are covering store-and-forward by separating it from telehealth or singling out specific specialties, like radiology, ophthalmology and dermatology.
That's also the case with RPM – a digital health platform also gaining steam in Medicare, where the Centers for Medicare & Medicaid Services is making moves to separate the service from traditional telehealth and telemedicine coverage (and restrictions). In all, 21 states now allow Medicaid coverage for the platform.
This category is as confusing as any other in the report. Oklahoma added RPM coverage since the April report, but two others – Kentucky and Hawaii – were removed because previously cited provisions for RPM coverage or an RPM pilot haven't been implemented.
In addition, the CCHP notes that states include a hefty list of restrictions with RPM programs, such as limiting reimbursement to home health agencies or skilled nursing facilities, limiting the type of condition being monitoring (such as congestive heart failure or COPD) or restricting what devices can be used or what data can be collected.
Among the other observations reported by CCHP:
32 states set a transmission and/or facility fee.
6 states set geographic or rural restrictions.
5 states have eliminated those restrictions since February 2013.
37 states have regulations in place for private payer reimbursement, an addition of two states since the April report – though some states mandate payment parity while others only require service parity.
30 states require patient consent for telehealth – a net increase of one since the April report, with Rhode Island and Wisconsin adding the requirement and Nevada dropping it.
9 states have specific licensure requirements for telehealth – a decrease of four in the past year, though Tennessee's Osteopathic Board continues to issue those licenses even as the state's Medical Board has dropped the issue.
22 states are now part of the Federation of State Medical Boards' Interstate Medical Licensure Compact.