CDC Project Combines mHealth, Cash in Opioid Abuse Treatment
The Centers for Disease Control & Prevention is awarding a $2.1 million grant to Johns Hopkins researchers to study how the emocha mHealth app and platform, combined with a cash reward, might improve medication adherence for those dealing with opioid abuse.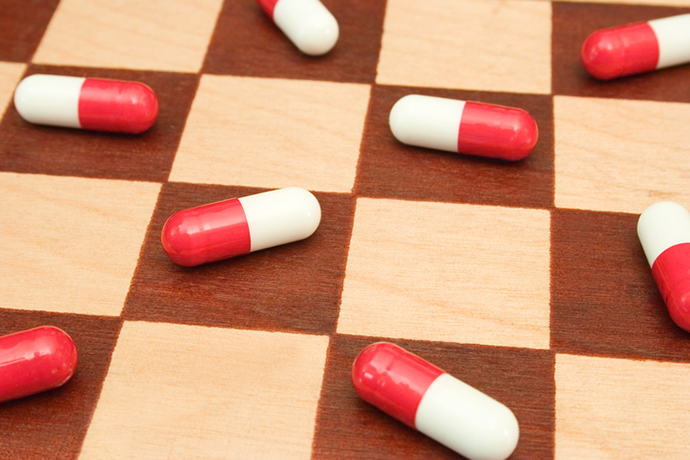 Source: ThinkStock
- Researchers at the Johns Hopkins University School of Medicine are getting more than $2 million test whether an mHealth app combined with financial incentives can help people struggling with opioid abuse.
The US Centers for Disease Control and Prevention (CDC) has awarded a three-year, $2.1 million grant to the institution to study the effectiveness of Video Directly Observed Therapy (VDOT) and a cash reward on medication adherence.
Participants in the project will use a connected health platform developed by emocha Mobile Health, a Baltimore-based startup launched out of Johns Hopkins. They'll use the emocha app and a smartphone to record themselves taking daily doses of buprenorphine for 24 weeks. Care providers monitoring them on the emocha platform will verify medication adherence and offer care management guidance and resources.
Participants will also be given a cash reward for demonstrating adherence to their medication regimen.
It's the second federal project using emocha's digital health tools to tackle the nation's growing opioid abuse epidemic. According to the CDC, roughly 115 Americans die each day from opioid overdoses, and only 20 percent of the estimated 2.1 million people living with drug abuse are in treatment.
Last year, the National Institute on Drug Abuse (NIDA) awarded $1.7 million worth of grants to emocha to develop its platform for opioid abuse treatment. Earlier this year, the second phase of the project was launched with researchers at the University of Washington and Boston Medical Center, who will be monitoring the effectiveness of vDOT on patients being treated with buprenorphine, a medication commonly used in Medication Assisted Treatment (MAT) therapy.
With backing from Johns Hopkins and the NIH, emocha has built its business on monitoring patients dealing with issues like tuberculosis and Hepatitis C. And that platform is expanding. The company can also work with providers on HIV treatment, monitoring outbreaks, and in smoking cessation programs.
"Effective, safe, and accessible solutions must be considered to end the opioid epidemic and the spread of related deadly infectious diseases such as HIV and hepatitis C," Robert C. Bollinger, MD, MPH, a professor of medicine at the Johns Hopkins University School of Medicine and developer of emocha's mHealth technology, said in a press release announcing the CDC project. "Technology such as video DOT offers near real-time insights into a patient's adherence and response to medication, enabling providers to better tailor care plans and support retention in treatment."
Last December, a Maryland health plan announced that it would use the remote patient monitoring technology to help its Medicaid members living with Type 2 diabetes.
"We believe in fostering strong relationships with our members through supportive care management strategies and innovative technology," Mark Puente, University of Maryland Health Partners' President and Chief Executive Officer, said in a press release. "By creating a daily connection with our members, this new program will help to improve healthcare for the most vulnerable."