Cedars-Sinai Study Finds mHealth, RPM Aren't Changing Outcomes Yet
Researchers at Cedars-Sinai say there haven't been enough programs using mHealth devices in remote patient monitoring to prove that wearables can have an impact on patient outcomes.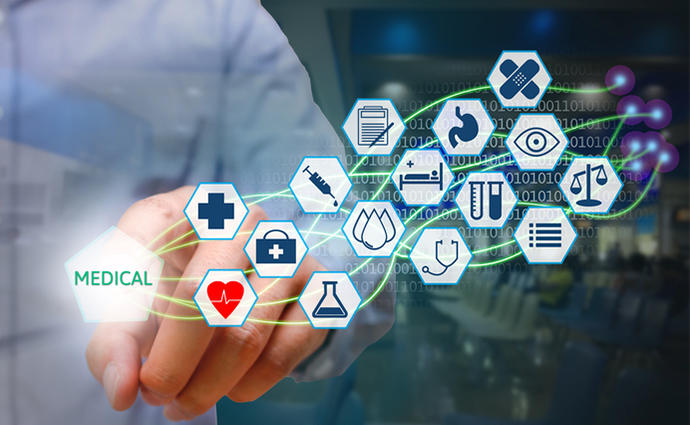 Source: ThinkSTock
- mHealth sensors in smartwatches, fitness bands and other wearables aren't improving patient outcomes in remote monitoring programs, according to a new study conducted at Cedars-Sinai. But researchers say the issue is one of volume rather than value.
Led by Brennan Spiegel, MD, the Los Angeles-based health system's director of Health Services Research, researchers pored through more than 4,000 pieces of literature on wearable biosensors posted between January 2000 and October 2016.
They found that less than 1 percent of those articles were good enough to be included in their study.
"The literature on RPM reveals enthusiasm over its promises to improve patient outcomes, reduce healthcare utilization, decrease costs, provide abundant data for research, and increase physician satisfaction," Spiegel and his fellow researchers wrote in their analysis, posted in the new journal NPJ Digital Medicine. "Non-invasive biosensors that allow for RPM offer patients and clinicians real-time data that has the potential to improve the timeliness of care, boost treatment adherence, and drive improved health outcomes. The passive gathering of data may also permit clinicians to focus their efforts on diagnosing, educating, and treating patients, theoretically improving productivity and efficiency of the care provided."
"However, despite anecdotal reports of RPM efficacy and growing interest in these new health technologies by researchers, providers, and patients alike, little empirical evidence exists to substantiate claims of its ability to improve clinical outcomes, and our research indicates many patients are not yet interested in or willing to share RPM data with their physicians," they concluded.
READ MORE: CMS, AMA Look for Common Ground on Remote Patient Monitoring
In the end, they reviewed 27 studies from 13 countries – only 16 of which were found to be of high quality - and focused on six clinical outcomes: body mass index, weight, waist circumference, body fat percentage, systolic and diastolic blood pressure.
In their research, Spiegel and his team looked at RPM programs targeting patients who were overweight or suffering from heart disease, lung disease, chronic pain, stroke or Parkinson's, using embedded and wearable sensors that included, among other things physical activity trackers, blood pressure monitors, electrocardiograms, electronic weight scales, accelerometers and pulse oximeters.
A statistical analysis of the literature, they said, saw no significant clinical impact on any of the six targeted clinical outcomes.
"The analysis found that these devices did show early promise in improving outcomes for certain conditions, including obstructive pulmonary disease, Parkinson's disease, hypertension and low back pain," the research team reported in a press release issued by Cedars-Sinai. But because they didn't have enough research data, they couldn't conclude that remote patient monitoring programs using mHealth sensors are actually improving outcomes.
"As of now, we don't have enough evidence that they consistently change clinical outcomes in a meaningful way," Spiegel said. "But that doesn't mean they can't."
READ MORE: Health System Executives Are Optimistic About Telehealth, mHealth
The researchers suggested the evidence will present itself as the industry learns how to focus its energy on outcomes. As an aside, they noted healthcare can't even agree on a suitable definition for some of the most popular terms – a 2005 review found 50 different definitions for "e-Health," while a 2007 study uncovered 104 different definitions for "telemedicine."
The study touches on a familiar refrain in mobile health circles: The technology and platforms hold promise in changing health outcomes for the better. But while healthcare providers are experimenting with mHealth, they haven't done so long enough to measure the results.
"Many of the studies we reviewed were still in the pilot phase," said Benjamin Noah, a clinical research associate at the Cedars-Sinai Center for Outcomes Research and Education and lead author of the research. "There just is not enough data yet."
The study comes in the wake of the massive CES consumer electronics show in Los Vegas, which showcased hundreds of digital health tools and concepts designed around wearables, smart devices and connected consumer goods. But while the digital health footprint at CES has been growing each year, its effect on clinical healthcare is still minimal. Simply put, healthcare providers won't accept and use these devices and platforms until they've been proven clinically reliable.
And according to the Cedars-Sinai analysis, that hasn't happened yet.
READ MORE: New Survey Takes Telemedicine Beyond Pilots, Into Growth Phase
"There is a big difference between using these sensors to track sleep for self-betterment and using them make medical decisions," added co-author Michelle S. Keller, MPH, a clinical research specialist at the Center for Outcomes Research and Education.
"Doesn't mean no hope," Spiegel tweeted shortly after the research was made public, "but does mean we need more data."