CMS Reimbursing For Telemedicine Even As It Scales Back Programs
CMS will reimburse providers for their telemedicine expenses in a bundled program for certain joint replacements while also announcing plans to scale that program back and cancel two others.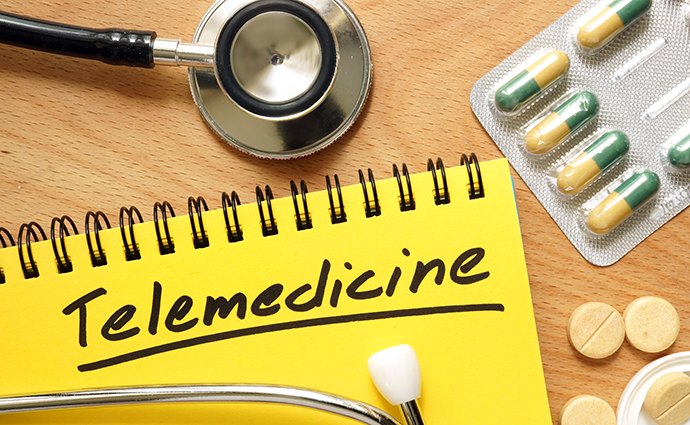 Source: ThinkStock
- In a bit of good news-bad news for the telemedicine industry, federal officials said they will reimburse healthcare providers for their telemedicine expenses in a bundled payment program – even as they announced plans to scale back that program and end two others.
The Centers for Medicare & Medicaid Services will reimburse for telemedicine services used in a bundled payment program for hip and knee replacement surgeries, a move that could spur adoption of remote monitoring and telehealth-enabled physical rehab platforms for providers using the program.
But CMS also announced plans to cancel mandatory bundled payment programs for cardiac care and some hip and femur fracture patients, both slated to launch in 2018, while making the Comprehensive Care for Joint Replacement (CCJR) model, now in use in 34 regions, voluntary in 33 markets where it had been scheduled to go live next year. The rule also makes the program voluntary for all low-volume and rural hospitals in appropriate geographic areas.
CMS' decision to reimburse for "facility practice expense relative value units" counters the agency's thinking that remote monitoring wasn't having a big enough impact on patients to be reimbursed, or that expenses were already covered under Medicare.
Officials basically said they underestimated the impact that telemedicine has on this model and are now willing to reimburse providers for the expenses they incur in using the technology.
The bundled payment programs had been touted as beneficial to healthcare providers looking to incorporate telemedicine into post-discharge care.
Launched in early 2016 out of the CMS Innovation Center, the CCJR model makes the hospital in which the procedure takes place accountable for quality and costs of the full procedure up to 90 days after discharge. The rule waived geographic and originating site requirements that factor into reimbursement, enabling the hospital to use telehealth to facilitate the patient's transfer to a skilled nursing facility and/or home.
Medicare has traditionally set strict guidelines on reimbursable telehealth uses, including limiting the sites covered to a medical facility (not a home) and located in either a rural area or one designated as a Health Professional Shortage Area. In addition, communications between doctors and patients were restricted to interactive, two-way systems with real-time audio and video.
With the CCJR program for joint replacements, CMS relaxed the rules to allow the originating hospital to map out a post-operative care plan that uses telehealth to connect to wherever the patient is located, including the home. "Any service on the list of Medicare-approved telehealth services," the rule states, "could be furnished to a (patient), regardless of (his or her) geographic location."
In explaining the decision to scale back those programs, CMS Administrator Seema Verma said the government was giving itself more flexibility. Critics had said they didn't like that the programs were mandatory for providers in designated areas.
"Changing the scope of these models allows CMS to test and evaluate improvements in care processes that will improve quality, reduce costs and ease burdens on hospitals," Verma said in a press release. "Stakeholders have asked for more input on the design of these models. These changes make this possible and give CMS maximum flexibility to test other episode-based models that will bring about innovation and provide better care for Medicare beneficiaries."
"Moving forward, CMS expects to increase opportunities for providers to participate in voluntary initiatives rather than large mandatory episode payment model efforts," the agency said. "The changes in the proposed rule would allow the agency to engage providers in future voluntary efforts, including additional voluntary episode-based payment models."
Among the critics of the move was former acting CMS Administrator Andy Slavitt, who tweeted that the CMS decision is "disappointing to those who want to see healthcare become quality and value-based."