Complex Medicaid Rules Limit FQHC, Safety-Net Telehealth Use
The study identified the key barriers and facilitators for telehealth use and adoption in safety-net clinics or FQHCs.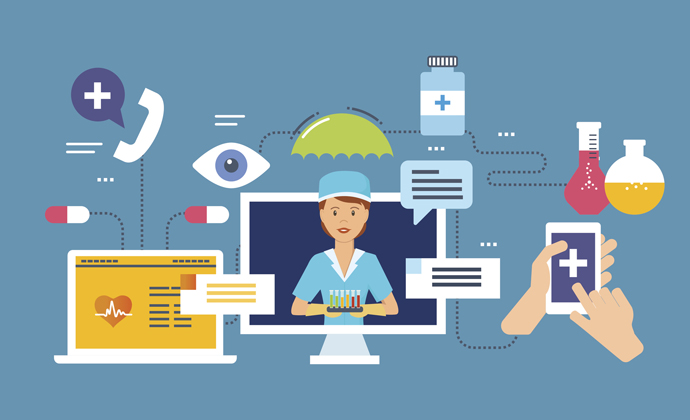 Source: Thinkstock
- Reimbursement and other policy and organizational issues are keeping safety-net clinics and federally-qualified health centers (FQHCs) from telehealth adoption and use, according to a new report from the RAND Corporation.
This comes even as telehealth is touted as an effective tool to expand patient care access, which is one of the fundamental goals of a safety net clinic.
"Despite its potential, telehealth is underutilized by safety-net providers, including Federally Qualified Health Centers (FQHCs), due to a range of policy, organizational, and logistical barriers," the researchers wrote in the paper's introduction. "Research that facilitates state-to-state learning can inform both Medicaid policy and Medicare policy going forward and provide lessons learned for FQHCs interested in starting or expanding telehealth programs."
Through conversations with representatives from seven state Medicaid programs and 19 urban and rural FQHCs, the researchers found that complex reimbursement policies that vary from state to state are key barriers to telehealth use.
For example, four of the seven investigated Medicaid programs reimbursed for store-and-forward telehealth, while two reimbursed for remote patient monitoring. Five programs provided a transmission or facility fee to eligible originating sites.
Additionally, policies lacked clarity regarding which services were allowed to be delivered via telehealth. Medicaid policies also had ambiguous information about telepresenter requirements and lacked authorization for FQHCs to serve as distant sites in the federal Medicare program.
Beyond reimbursement rates and requirements, safety-net clinics faced myriad other barriers. Infrastructure and broadband limitations, technology costs, billing issues, limited provider buy-in, patient population challenges, workflow issues, low provider workforce, and licensure all served as key telehealth adoption barriers.
Despite those numerous barriers, respondents said they were likely to overcome them, provided reimbursement issues be cleared.
And while FQHCs do face challenges limiting their telehealth uptake, there are some facilitators that are allowing them to make headway with the technology, albeit slowly. Federal grant funding, the presence of a clinic telehealth champion, collaboration with payers, and implementation of promising workflow strategies have helped FQHCs adopt telehealth.
FQHC leaders also said they have plans for overcoming these challenges and enhancing their telehealth use.
For example, many respondents said they planned to increase their telehealth visit volume. Others said they wanted to provide additional specialties and modify telehealth workflow. Some organizations stated plans to discontinue their telehealth plans or other pilot programs that have been deemed unsuccessful.
These trends point to a number of recommendations to improve telehealth at safety-net clinics, the researchers said.
For example, allowing FQHCs to serve as both originating and distant sites may inspire more telehealth use. Additionally, clarifying telehealth policies and driving education about those policies could make it easier for safety-net providers to use the technology. Safety-net clinics should also be exposed to best practices and lessons learned from successful case studies.
Finally, introducing telehealth as a technology strategy for closing rural health access shortages may be helpful. Including the tool as one of many methods to connect patients living in remote regions to care could help propel adoption.
"FQHCs are experimenting with telehealth for a range of conditions, working with different types of remote providers, and confronting different telehealth policies and implementation barriers, depending on their locations and payer mix," the researchers concluded. "While diversity of experiences makes it difficult to generalize about telehealth implementation in the safety net, we identified several common themes and associated considerations for policymakers, payers, and FQHCs."