Congress to Revisit School-Based Telehealth Legislation
The Hallways to Health Act, first proposed in 2016, would help school districts launch telehealth partnerships with community health centers and create a telehealth demonstration project.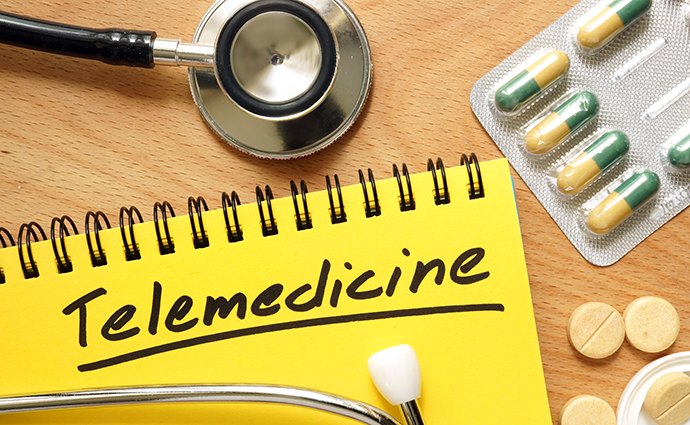 Source: ThinkStock
- Two Michigan senators have re-introduced a bill that aims to boost telehealth services in schools by connecting them with community health centers and providing more avenues for reimbursement.
The Hallways to Health Act, co-sponsored by Sens. Debbie Stabenow and Gary Peters, would also create a demonstration project to expand telehealth access in schools and in medically underserved areas.
"School-based healthcare centers provide quality healthcare services to thousands of underserved students," Peters said in a Feb. 13 press release announcing the bill's resubmittal. "The Hallways to Health Act will better connect school-based health centers with skilled professionals, enhancing students' wellness and encouraging healthy behaviors."
The bill was introduced almost exactly one year ago by Stabenow and Peters, but no action was taken. Supporters are looking to build on the uncertainty created by the current administration to build new support for telehealth in schools.
"At the heart of The Hallways to Health Act is the incontestable fact that healthy students are better learners," John Schlitt, president of the Washington, D.C.-based School-Based Health Alliance, said in remarks accompanying this week's bill. "And what better time than now, in this uncertain healthcare landscape, for Congress to acknowledge school-based health centers. They represent a key strategy for ensuring our most vulnerable children and adolescents receive high-quality primary and mental health care services in a location that is safe, convenient and accessible."
READ MORE: Factors Behind the Adoption of School-based Telehealth
According to the SBHA, there are more than 2,300 school-based health centers in 49 states and the District of Columbia.
Stabenow, the ranking member of the Health Subcommittee of the Senate Finance Committee and a supporter of the School-Based Health Center Capital Program that was included in the Affordable Care Act, noted more than 120 of those centers are in Michigan, providing services that include primary care, care management, dental health, behavioral health and substance abuse counseling, nutrition and health education and health promotion activities.
"Too many children across our state do not have access to a family doctor and depend on school-based health centers for basic care," she said in the press release. "This is an important step toward making sure children across Michigan receive the care they need throughout the school day."
Peters and Stabenow, both Democrats, are co-sponsoring the bill, S.356, with Sens. Sherrod Brown (D-Ohio) and Al Franken (D-Minn.). Congressman John Sarbanes (D-Md.) has introduced companion legislation in the House, H.R.1027, with co-sponsors Debbie Dingell (D-Mich.), Eric Swalwell (D-Calif.), Rosa DeLauro (D-Conn.) and John Larson (D-Conn.)
According to Stabenow and Peters, the bill would amend Title XXI of the Social Security Act to
Provide grants for school-based health centers that partner with community health care workers who can coordinate care and services in the community for families;
Create a demonstration project to provide telehealth services at centers and expand existing telehealth services in medically underserved areas; and
Ensure school-based health centers can be reimbursed for covered services under Medicaid and the Children's Health Insurance Program at the same level as services provided in a physician's office or outpatient clinic.
READ MORE: How One School District Aces the Telehealth Test
The proposed legislation builds on Hallways to Health, a program launched in 2013 by the SBHA, with support from Kaiser Permanente's Thriving Schools program, to highlight how school-based health centers around the country can "advance wellness for students, school employees, and the community by integrating health into classrooms, teachers' lounges, and neighborhoods."
Fourteen centers in California, Georgia, Maryland, Oregon and Washington were selected for the program based on their "creative approaches to improve healthy eating/active living, social emotional health and school employee wellness and are working to create sustainable policy changes in these areas."
Supporters say the Hallways to Health Act will continue that mission with federal support.
"[The] Hallways to Health Act brings together health and education to work collectively to ensure that all of our children are healthy and learning," Deb Brinson, Interim CEO of the School Community Health Alliance of Michigan, said in a press release. The bill would "remove health-related barriers to learning while improving a student's health status and academic performance and [reducing] health disparities."
"School-based health centers are a vital solution to a positive educational experience because they bring healthcare to where children are: the schools," added Tom Livezey, superintendent of Oakridge (Mich.) Public Schools and board president of the School-Community Health Alliance of Michigan. "The Hallways to Health Act recognizes the immense impact these continue to have on our youth throughout the country."