Cornell Project Looks to Open ResearchKit to Android Ecosystem
The platform, set to beta in January 2016, could open clinical studies to the vast populations of low-income and underserved consumers who use Android devices.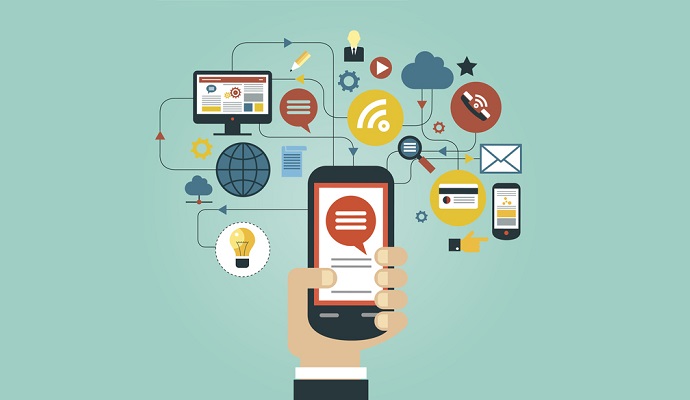 - Researchers at Cornell University are working on an Android counterpart to Apple's ResearchKit platform.
Called ResearchStack, the SDK and UX platform for research study apps is targeted at the estimated 60 percent of Americans who own an Android device. And since those devices are generally cheaper than iPhones, the hope is that ResearchStack will gain greater penetration in low-income and underserved communities, which could benefit from better access to mHealth.
The project is being led by Deborah Estrin, a professor of computer science and public health at Cornell Medical College and Cornell Tech and co-founder of the Open mHealth non-profit organization, which is a partner in the project. Also contributing is touchlab, a New York-based mHealth developer focused on Android platforms. The Robert Wood Johnson Foundation is providing initial funding the project, with hopes to launch a beta test this coming January.
"(A)n overriding goal of ResearchStack is to help developers and researchers with existing apps on iOS more easily adapt those apps for Android," the group says in a GitHub post. "Though the correspondence of features between the two SDKs isn't one-to-one, the two SDKs will offer enough shared functionality and a common framework and naming scheme to greatly speed up adaptation of ResearchKit apps to Android (and ResearchStack apps to iOS) and the procedural aspects of running a study on a new platform (such as IRB approval and secure connectivity with a data collection backend)."
As reported by iMedicalApps, the project faces a few hurdles before it can sit alongside ResearchKit in the healthcare ecosystem. For the two to be able to work side-by-side, ResearchStack may have to replicate Apple's strict user agreement process to, among other things, verify IRB approval. It will also have to deal with a much less organized Android ecosystem, filled with hundreds of operating systems and devices.
The platform may already have one tenant. According to The New York Times, The Oregon Health and Science University in Portland may tap into ResearchSlack for its ongoing study of melanoma, which features an app called Mole Mapper to help users and clinicians chart the development of moles. The app launched in October and developed by Sage Bionetworks, is already available on iTunes.
Healthcare, along with many other industries, has trended toward the iOS ecosystem because of its robust architecture and better organization, while Android generally feels more free-wheeling – hence the difference between the estimated 10,000 health apps on iOS and the 4,000 apps designed for Android devices. But healthcare researchers are looking for platforms to target lower-income and underserved populations, who generally have unmet healthcare needs (including a high percentage of chronic conditions) and lack access or motivation. Conversely, they're more apt to have an Android device than an iPhone.
"ResearchKit was a great leap forward in making it easy to build modular research applications for mobile phones, with the one limitation being that these studies are only available to iOS users," Estrin said in a story on the Coirnell Tech site. "With ResearchStack, we aim to more than double the size, and greatly increase the diversity, of the populations that these apps engage. We are looking forward to collaborating with the ResearchKit and Android developer communities on this project."