Could Mobile Health Applications Assist in Weight Loss?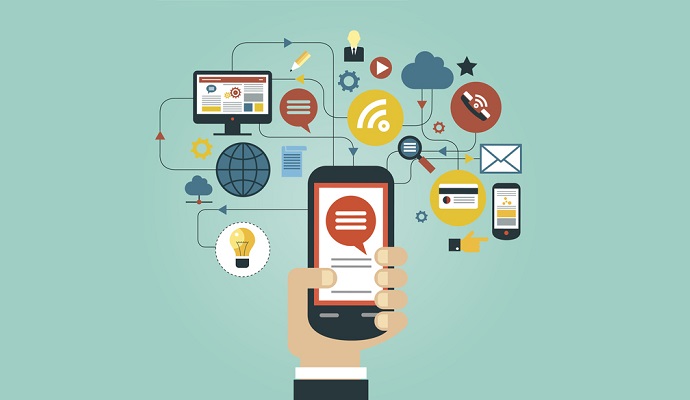 - The mobile health industry has brought forth a wide variety of new technologies for the general consumer including fitness trackers, mobile apps, wearable devices, and remote monitoring tools. Often the health and fitness space looks toward mobile health applications in an effort to better track weight loss and exercise goals.
Mobile health applications can be used for monitoring one's own diet and exercise program. One study with published findings in the Journal of the American Medical Informatics Association (JAMIA) analyzed the link between diet and weight loss with the use of mobile health applications, websites, or a paper-based journal.
The study followed 96 overweight men and women from 2010 to 2011 to find how their weight loss could be impacted with the use of mobile health applications. Those who monitored their journey were more likely to have higher levels of physical activity than those who did not use mobile health applications for their weight loss.
After six months, participants who took part in physical activity and monitoring their health via mobile health applications had a much lower body mass index than the non-app users in the group. These findings show that the mHealth field could hold potential solutions among consumers looking to lose weight and better track their fitness and wellness goals.
"Mobile methods of dietary self-monitoring (use of an app) may allow for real-time recording of food consumption combined with the convenience of automatically calculating the caloric value of foods eaten (vs looking up foods in a calorie book and adding the value of the items manually). This combination of the best attributes of both paper monitoring (portability) and web methods (automatic calculation of food entries) may make mobile methods (such as apps) advantageous over web (use of a laptop or desktop computer to access diet websites) or paper methods. Mobile apps may allow for more proximal recording of dietary intake data, which is related to greater weight loss," the published study stated.
Essentially, it is important to understand the benefits of using mobile health applications instead of solely web-based solutions. Using mobile apps allows the user to record their information and vital statistics about their caloric intake, exercise levels, and the amount of time spent on fitness. Other solutions rarely give such opportunities for physical fitness tracking.
"This study explored interesting relationships among diet and PA self-monitoring method but further, randomized controlled trials will be needed to explore if mobile monitoring methods confer advantages over web or paper journal methods, such as greater number of days diet is self-monitored and greater weight loss. In addition, research is needed to explore ways to provide people with a self-monitoring method that works best for them. Overall, this study points to some advantages of electronic methods for self-monitoring both diet and physical activity," the research paper concludes.
While it is possible that mobile health applications could affect weight loss in positive ways, the American Heart Association stated in a press release that scientific evidence for the decreased risk of heart disease and stroke due to mHealth apps is low. mHealth may improve consumers' lifestyle choices toward more healthy means, but it is unlikely to have a significant impact on medical conditions like cardiovascular disease.
The representatives from the American Heart Association base their findings on a small compilation of studies that have looked at how mobile health apps affect smoking cessation, high cholesterol, diabetes, exercise, and weight management. Nonetheless, improving lifestyle factors through mHealth could be beneficial in the long run.
"The fact that mobile health technologies haven't been fully studied doesn't mean that they are not effective. Self-monitoring is one of the core strategies for changing cardiovascular health behaviors. If a mobile health technology, such as a smartphone app for self-monitoring diet, weight or physical activity, is helping you improve your behavior, then stick with it," Lora E. Burke, Ph.D., M.P.H., professor of nursing and epidemiology at the University of Pittsburgh, said in a public statement.