Could Smartphone Use Improve Patient Engagement?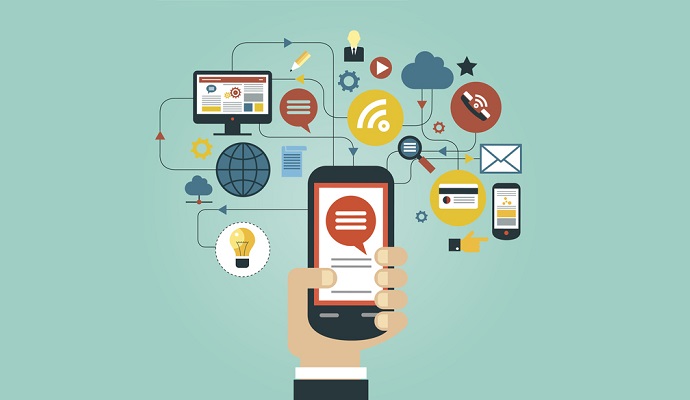 - Patient engagement strategies are key for healthcare providers who are looking to meet the latest objectives of the meaningful use requirements. While the Medicare and Medicaid EHR Incentive Programs focus mainly on patient portal adoption and usage, mobile health applications can play a vital role in engaging patients with their overall wellness and care.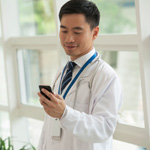 A survey from the Commonwealth Fund polled community health centers to determine whether physicians and other medical staff are utilizing smartphones to better engage their patients. The findings show that the utilization of mobile phone applications in the healthcare setting is at the earlier stages of deployment. Additionally, polled providers mentioned that mobile health tools can be useful with managing patients with chronic diseases.
It is believed that mobile health strategies can better engage patients who live in poorer communities and are harder to reach. Smartphone adoption is high even among low-income individuals throughout the US, the report states. This means that text messaging and Internet-based applications can target the health of patients who have previously been underserved with regard to healthcare services.
Mobile health initiatives in this segment population can be used to send text messages with reminders and educational messages to improve patients' overall wellness. The researchers from the Commonwealth Fund specifically looked at safety-net communities, which are at greater risk for preventable chronic conditions. Due to its low cost of implementation, text messaging may be a viable option for developing greater patient engagement among this particular consumer group.
Out of 181 respondents to the survey, 86 percent stated that patient engagement has been filled with barriers specifically when it comes to adopting healthy behaviors and complying with treatment protocols including prescribed medications. Additionally, 89 percent of those polled said that, out of several areas their organization would prefer to engage patients in, chronic disease management topped the list.
Along with this high percentage, 85 percent of respondents were also interested in engaging patients with preventive care services and wellness activities like diet and exercise. While using mobile health tools like text messaging through a smartphone could be key for healthcare quality improvements, the survey found that only 27 percent of respondents used their cell phones to deliver care.
However, out of these 27 percent, another interesting finding shows that 66 percent use text messaging to provide patients with appointment reminders. Mobile health tools are still not implemented nearly enough for assisting with medication adherence programs, chronic disease management, or smoking cessation strategies. However, providers indicate that they will be looking into implementing mHealth solutions toward these ends over the coming year.
When it came to some typical barriers of mobile health implementation, the respondents said that lack of external funding, limited technical resources, and insufficient integration of mobile health tools with EHRs and health IT systems were all leading to lower rates of mHealth adoption.
"Digital technologies like cellular phones can increase the interactivity of health services and improve the capacity of public health organizations to care for underserved populations. In addition to improving patient engagement, mobile health solutions can support critical components of health reform, like patient-centered medical homes and accountable care organizations," the researchers wrote in the report. "On a larger scale, using technology to promote patient-centered, coordinated care can help make significant advances in improving population health and reducing inefficiencies in care delivery."
"But, as the findings from this survey reveal, providers have not been able to effectively leverage technology tools toward these goals. To fully unlock the potential of technology to improve health care will require an improved understanding of the use of mobile health in patient care, as well as policies that provide funding, technical assistance, and reimbursement," the report concluded.