Delaware Expands Health Coverage for Telemedicine Services
- The only way that telemedicine services can truly expand and improve healthcare quality across the nation is by developing new state and federal policies that move toward digital and video-based physician-patient relationships. In efforts to support the expansion of telemedicine services, the state of Delaware passed a telemedicine commercial reimbursement statute, according to The National Law Review.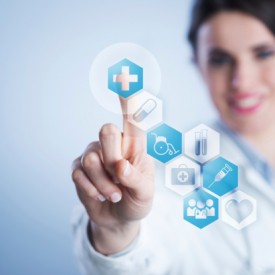 A large number of lawmakers supported enacting this legislation including Representatives Short, Hall-Long, Barbieri, Briggs King, and Senators Ennis, Henry, Lopez and Townsend. Delaware Governor Jack Markell signed the legislation into law on July 7, 2015.
This is the 29th state to pass a telemedicine commercial reimbursement law and was strongly supported by both the House and the Senate. Virtual healthcare and telemedicine services could truly revolutionize the medical care space, as it would lower costs and create more efficiencies for providers as well as offer more flexibility for patients.
"Delaware is well-positioned to embrace efforts that will encourage health insurers and healthcare providers to support the use of telemedicine and that will also encourage all state agencies to evaluate and amend their policies and rules to foster and promote telemedicine services," the ruling states.
Essentially, the ruling mandates that health insurers cover telehealth visits financially to the same extent that in-person visits are covered. For patients, this law is also beneficial as it restricts health insurers from changing the terms and conditions of their plan. In fact, this particular law pushing forward telemedicine services is more assisting to providers and patients than prior regulations across the nation, The National Law Review reports.
The Delaware legislation defines telemedicine as "a form of telehealth which is the delivery of clinical health care services by means of real time two-way audio, visual, or other telecommunications or electronic communications, including the application of secure video conferencing or store and forward transfer technology to provide or support health care delivery, which facilitate the assessment, diagnosis, consultation, treatment, education, care management and self-management of a patient's health care by a health care provider practicing within his or her scope of practice as would be practiced in-person with a patient, and legally allowed to practice in the state, while such patient is at an originating site and the health care provider is at a distant site."
In the near future, any health insurers based in Delaware that refuse to cover telemedicine services for patients that did not participate in an in-person visit with their physician will be breaking the law and will have to suffer the consequences associated with this action. Additionally, telehealth also includes the use of remote monitoring tools by physicians who are keeping track of patients residing at home.
When it comes to telemedicine services in Delaware, no insurers can raise copayments or deductibles for patients who did not receive in-person consultations, diagnostics, or treatments and instead chose a video-based or digital discussion with their provider.
With the 29th state to improve coverage for telemedicine services, it appears that the country will continue to expand telehealth over the coming years in order to boost patient care and population health outcomes.