Digital Decision Support: 4 Examples of mHealth in Action
When clinicians and caregivers are armed with mHealth tools at the point of care, good things generally happen.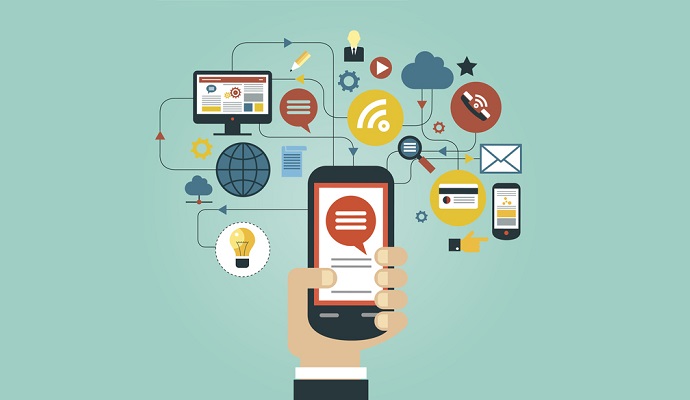 - Clinical decision support tools have come a long way from the thick, heavy books that line the walls of a doctor's office. Nowadays, the clinician needs access to real-time decision support, whether it be at the bedside or while talking to a patient on the phone or by video.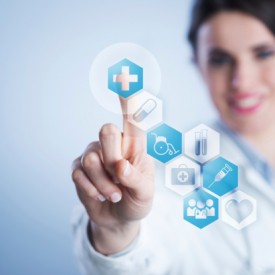 Here are a few examples of how mHealth-enhanced CDS tools have helped clinicians in real-world settings.
Taking on the Zika virus. Designated by the World Health Organization as a "public health emergency with international concern," the virus, primarily transmitted through the bite of an infected mosquito, has appeared in more than 30 countries across the globe, including the U.S., and is tied to severe birth defects, including microcephaly, and Guillain-Barre syndrome.
Chances are that despite its newsworthiness of late, Zika isn't top-of-mind for many doctors. To help clinicians at the point of care, companies like Wolters Kluwer are adding resources to their online and mobile-accessible databases. Wolters Kluwer has also created a Zika virus order set for its ProVation Order Sets, available for pediatric, adult emergency and adult outpatient settings.
As Zika continues to share the spotlight – especially with the Summer Olympics set to take place in Brazil later this year – expect to see more mHealth companies and healthcare providers create mobile access to resources, from symptom checkers to potential treatments.
READ MORE: Wearable Device Detects Cystic Fibrosis, Diabetes with Sweat
Combatting the Ebola outbreak. The virus, which ravaged parts of sub-Saharan Africa throughout 2014, killing upwards of 10,000 people, and spread hysteria across the globe, was contained, in part, due to a combination of mHealth tools and platforms. Front-line workers in Africa were equipped with online CDS resources through their mobile devices, and in some cases were supplied with tablets and laptops pre-loaded with content.
Researchers generally credit HealthMap, an online database created by Harvard Medical School and Boston Children's Hospital, with identifying the outbreak's origins in Guinea. That and other databases combed through medical records and social media channels to figure out where the virus was spreading and how quickly.
By 2015, San Diego-based Scripps Health was joining the fight. The Scripps Translational Science Institute partnered with Sotera Wireless, Rhythm Diagnostic Systems and PhysIQ to develop a wireless monitoring platform, enabling healthcare workers to monitor patients from a safe distance with mHealth tools.
"The new approach will provide unprecedented visibility into a patient's physiology that we believe will be invaluable to improving care in minimizing risk of exposure during an Ebola virus outbreak," Steven Steinhubl, MD, director of digital medicine at Scripps Health, said in a press release. "This will open the door to being able to identify warning signs very early on, when potentially lifesaving care can be provided."
Frontline healthcare workers and health agencies also used social media, including Facebook and Twitter, to share information on the virus and treatment options and to help inform the public of what to do and what not to do. The Centers for Disease Control and Prevention launched its own Twitter feeds, #FactsOnEbola and #EbolaFacts, to try to get ahead of the hysteria surrounding the epidemic. Some health organizations even set up social media channels so that Ebola survivors could share their stories and help others dealing with the virus.
READ MORE: 35% of Employers Use Wearable Devices for Wellness Programs
"The ongoing West African Ebola outbreak serves as a call to ensure access to needed diagnostic technologies and healthcare resources, to accelerate the implementation of smartphone-based health applications in developing countries, and to improve regional and global surveillance and health communication," four Sierra Leone-based doctors said in a joint letter published in The Lancet in July 2014.
Fighting the flu. Most clinicians know what to do when presented with a patient with the flu, but mobile CDS tools and other mHealth platforms have helped to make that process a bit easier. For instance, a doctor or nurse equipped with real-time access to CDS could determine which strain of the flu a patient has, and then find out which treatments have been most successful in treating it.
Some online platforms used social media and location tools to track flu outbreaks, even applying predictive analytics to warn providers and consumers as to where the flu might spread. And telehealth providers touted the value of online platforms that allowed sick consumers to be diagnosed from the safety and comfort of their own homes.
Taking a population health angle, some health systems used mHealth messaging platforms to send out automated reminders to get flu shots, or to pass on information on healthy hygiene, flu avoidance and tips on what to do once the flu has hit.
mHealth technology may someday enable consumers to conduct their own flu tests through their smartphone, with a clinician at the other end of a video visit ready to confirm the diagnosis. And for clinicians looking for that capability, flu-testing might very well be one of the functions of the tricorder, set to be unveiled early next year by the XPRIZE Foundation and Qualcomm.
READ MORE: Telehealth Licensure Compact Goes Live for Physical Therapists
Targeting chronic care. One particular example of the value of mobile CDS tools in chronic care management can be found in a news announcement out of the CES conference in Las Vegas this past January. During the conference, IBM revealed that it was partnering with Medtronic to use Watson Health's cognitive computing to analyze biometric data from diabetics.
The partnership addresses a serious health issue affecting diabetics and their caregivers: hypoglycemia, or excessively low blood sugars, which can lead to coma and even death. Clinicians may have access to data from diabetic patients in real time, but CDS tools like Watson Health's analytics would enable them to string those data points together, spot a trend and possible even identify a hypoglycemic episode before it happens.
This might be the best example of how mobile CDS tools can impact healthcare. Imagine a diabetic who can't sense his or her low blood sugars, or who doesn't pay attention to them. A physician able to access that data separately – as well as other biometric data, diet and activity and insulin use – could be alerted to a hypoglycemic event in advance and take steps to prevent it.