Digital Decision Support: Using mHealth to Combat Antibiotic Overuse
A recent study finds that educational mHealth messages delivered via social media can help clinicians determine when to use antibiotics - and when they should be scaling back.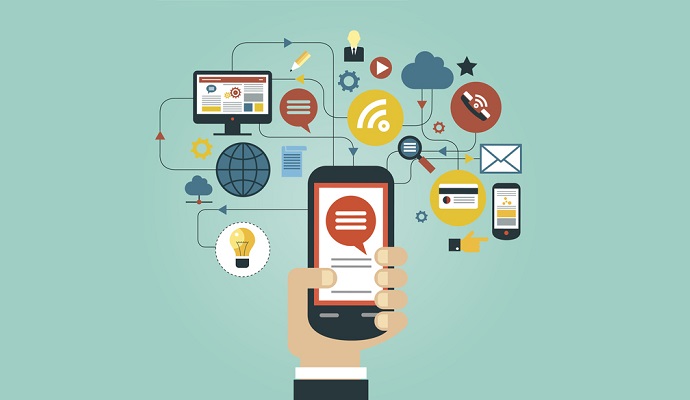 - Timely tweets, Facebook posts and other social mHealth messages can help healthcare providers cut down on potentially deadly antibiotic overuse, a new study indicates.
The study, conducted at the University of Chicago Medicine and appearing in the American Journal of Infection Control, finds that social media messages delivered to providers at the point of care reinforce antimicrobial stewardship programs (ASPs) and encourage clinicians to be more careful with the distribution of antibiotics and more diligent in doing research on drugs.
Those messages could significantly reduce the Centers for Disease Control and Prevention's estimate that as much as 50 percent of all antibiotic use in hospitals is inappropriate, leading to an estimated 2 million people who become infected with antibiotic-resistant bacteria each year and an estimated 23,000 people who die each year as a result of those infections.
The six-month study focused on 55 internal medicine residents (IMRs) at the 616-bed urban academic tertiary care hospital, engaging them via tweets, Facebook posts and intranet Web pages to take part in daily quizzes and trivia contests on ASP guidelines.
The study reinforces the idea that social media platforms can be used as an educational tool at the point of care, reinforcing protocols and helping clinicians avoid mistakes. It's the latest in a series of projects in which social media channels have been used not only to educate providers, but also engage with patients.
According to Jennifer Pisano, MD, of the University of Chicago's Department of Medicine, almost 60 percent of the residents at the hospital use Twitter, while 98 percent use Facebook.
"The use of social media is growing, especially among the 18- to 29-year age group that comprises the vast majority of medical trainees (medical school and residency)," Pisano and her colleagues wrote in the study. "At our academic medical center, internal medicine residents (IMRs) use iPads in their daily work and are part of the key demographic for social media use."
According to the study, while the residents taking part didn't report any increase in confidence in choosing to use antibiotics, there was a spike in those residents having more confidence in setting parameters for antibiotic use. In addition, the residents were more aware of the protocols and standards in place for antibiotic use, as well as the resources available to them for drug information and dosage recommendations. And they used those resources more often.
"Most IMRs recognized the importance of a strong knowledge base in antibiotic use regardless of their future plans and agreed antibiotic resistance was a problem, but only 52 percent believed antibiotics were overused at our institution, and 38 percent believed they overused antibiotics themselves," Pasano and her colleagues wrote. "IMRs indicated that they learned most of what they know regarding antibiotic use from other people, mostly ID fellows, co-residents, and attending physicians, and relied on these same groups when they have a question regarding antibiotic use. This was important to learn because it underscores the need to educate about stewardship principles at all levels of training, with continuous reinforcement to ensure that the information being taught is correct and timely, considering guidelines and epidemiologic data are updated frequently."
In addition, Pasano and her colleagues pointed out that social media could be – and were – used by the residents to gain more information on specific drugs from the prescribers.
"As technology becomes more widely used in medical care, social media–based education could be even more successful," they wrote. "We believe social media has the capacity to reach medical trainees to disseminate and reinforce important information regarding antibiotic use criteria and other educational and patient safety tools, including the use of order sets and pathways in a uniquely, timely, far-reaching fashion and at the point of care."
Dig Deeper:
Healthcare Providers Tap Into Social Media for Care Team Coordination
Digital Decision Support: 4 Examples of mHealth in Action