Digital Health Champion Crowned in XPrize Tricorder Challenge
A Philadelphia-based team of mHealth innovators has won the XPrize Tricorder Challenge with a handheld digital health device capable of conducting dozens of diagnostic tests.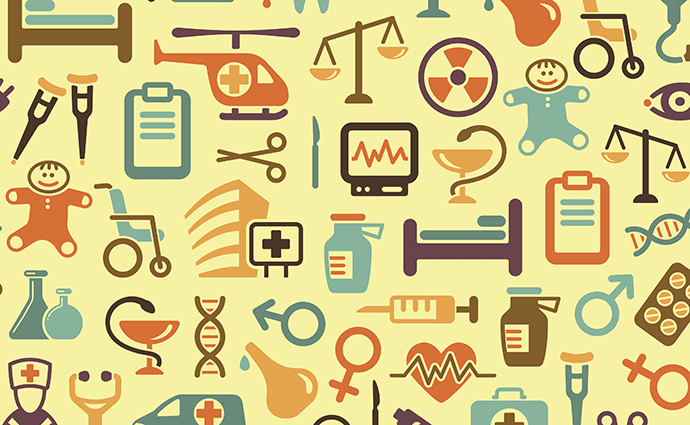 Source: ThinkStock
- A handheld mHealth device capable of conducting dozens of diagnostic tests has won the XPrize Tricorder Challenge.
Final Frontier Medical Devices, a Philadelphia-based team led by emergency room doctor Basil Harris, MD, PhD, and his brother George, a network engineer, beat out 312 competitors from 38 countries in the five-year contest, launched by the Qualcomm Foundation and the XPrize Foundation. Harris and his team will receive $2.6 million and guidance in producing and marketing the digital health platform for the consumer healthcare market.
Inspired by the ubiquitous mobile health device used by Leonard "Bones" McCoy in the Star Trek TV and film franchises, the challenge – launched at CES 2012 – required mHealth innovators to create a device of no more than five pounds that could continuously monitor at least five vital health metrics and diagnose at least 13 health conditions.
Speaking with mHealthIntelligence.com this past January, Harris said the biggest challenge lay in designing a mobile health device that could be easily used by the average consumer.
"This has to be something that you can just use," he said. "They have to interact with it in a way that's much different from how a doctor might use it."
READ MORE: mHealth for Children: 4 Concepts That Could Change the World
According to the rules of the competition, the tricorder must be able to diagnose the presence (or absence) of 10 required core conditions – anemia, atrial fibrillation, COPD, diabetes, Leukocytosis, pneumonia, Otitis Media, sleep apnea and urinary tract infection – as well as at least three elective health conditions from a set that included HIV screening, melanoma, hypertension, strep throat and shingles.
"We looked at all sorts of devices from many different fields," Harris said. "What we're trying to do is basically recreate the physical exam, but with non-invasive technologies [that a patient] can easily use. In the end you can have all this great technology come up with the greatest diagnosis but have no way of getting there."
Harris and his team, which included three siblings and his own children, used three 3D printers in his home office to assemble the 65 required kits for testing. He told the Washington Post the finished product can test for 34 separate conditions.
The end result is DxtER, pronounced "Dexter," which uses an artificial intelligence-based engine and a collection of non-invasive sensors to assess and diagnose conditions. The device was integrated with an iPad during contest testing, but could be synched with a smartphone.
The second-place finisher in the competition was the Dynamical Biomarkers Group, a 50-member team based in Taiwan, supported by the Taiwanese government and cellphone giant HTC, and led by Harvard Medical School Associate Professor Chung-Kang Peng, PhD. Peng's team gets $1 million and help in producing and marketing their device.
READ MORE: New mHealth Study to Test the Smartphone's Diagnostic Capabilities
"We didn't anticipate how difficult it would be to figure out user experience," Peng told mHealthInteloigence.com in January, when his and Harris' devices were being readied for consumer testing at the Altman Clinical Translational Research Institute at the University of California-San Diego. "But if you can't make it usable for the lay person, this kind of device won't fly in the field."
Peng said he sees the tricorder as an ideal mobile clinic for underserved and developing nations where healthcare resources are few and far between. Harris said the device can also help people who are managing chronic diseases, or those who don't have the time to arrange a doctor's visit or run to the nearest clinic.
"The strength of the competition is in developing a complete system – a complete doctor inside of the system – that fits" into a five-pound container, Peng said.
Qualcomm Foundation executives said almost $4 million was invested in the competition, and the company will help both Harris' and Peng's teams work toward U.S. Food and Drug Administration certification. They'll also develop a documentary and museum exhibit detailing the tricorder's history and potential.
An additional $1.6 million has been committed by The Roddenberry Foundation, founded by Star Trek creator Gene Roddenberry, to adapt both devices for use in hospitals and in developing countries, including a soon-to-be-launched hospital-based project in Mozambique.
READ MORE: Digital Decision Support: 4 Examples of mHealth in Action
"We're looking for a device that can open the door to [remote monitoring] all over the world," Grant Campany, Qualcomm's Tricorder XPrize lead, said in January.
"This Qualcomm Tricorder XPRIZE generated a critical mass of diverse and qualified teams, enabling nearly five years of experimentation and iterations, that ultimately resulted in an extraordinary outcome," Marcus Shingles, CEO of the XPRIZE Foundation, said in a press release announcing the winner. "We could not be more pleased with the quality of innovation and performance of the teams who competed, particularly with teams Final Frontier and Dynamical Biomarkers Group. Although this XPRIZE competition phase has ended, XPRIZE, Qualcomm Foundation, and a network of strategic partners are committed and excited to now be entering a new phase which will support these teams in their attempt to scale impact and the continued evolution of the Tricorder device through a series of new post-competition initiatives."
"It is very exciting that our vision of mobile, personalized patient-centric healthcare is getting closer to becoming a reality thanks to the great work of the Qualcomm Tricorder XPRIZE teams," added. Paul E. Jacobs, MD, Qualcomm's executive chairman. "Creating technology breakthroughs in an industry as complex as healthcare is quite a milestone, and what these teams accomplished is a great stepping stone to making mobile healthcare a viable option across the world."