Digital Health Innovation Finds a Home at Cedars-Sinai
The Los Angeles-based health system is partnering with Techstars to host its first-ever digital health accelerator.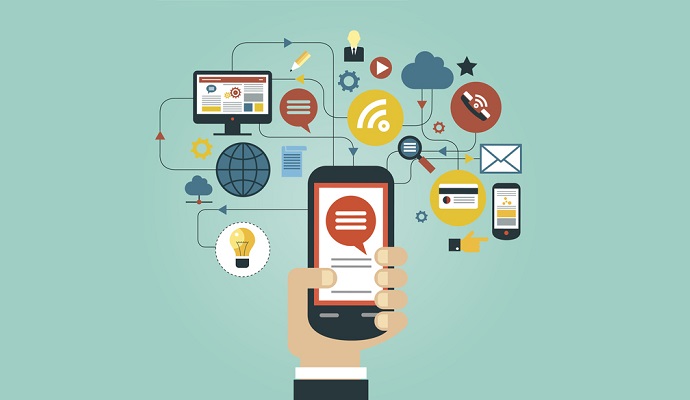 - A handful of digital health entrepreneurs are getting the opportunity to test their products at Cedars-Sinai, thanks to a new program from an international accelerator.
The three-month Techstars Healthcare Accelerator, taking place through June at the Los Angeles-based health system, is the first of 23 programs launched by Techstars to partner with a healthcare provider. In all, 11 startups are developing their healthcare platforms in a dedicated 10,000-square-foot workshop just across the street from the hospital, and using Cedars-Sinai as a sounding board and test bed for their ideas.
"There are a lot of fresh ideas and fresh perspectives," says Omkar Kulkarni, who directs the program for Cedars-Sinai. "We're looking at innovative ways to doing things that have been done the same way for the past 100 years."
As expected, digital health figures prominently in the 11 startups selected for the program – from hundreds of applications, according to Matt Kozlov, Techstars' managing director for the program. They are:
Kozlov says Cedars-Sinai offers a certain "karmic energy" that's much-needed in a traditionally slow-moving healthcare ecosystem, where innovation sometimes fails to make headway.
READ MORE: mHealth Games Offer a 'Fun' Way to Boost Patient Engagement
He calls the health system "an industry-leading partner (with) a meaningful commitment to innovation to solve pain points in the healthcare system." Among the startups that has received venture capital investment from Cedars-Sinai is Voalte, a fast-growing, Florida-based developer of mHealth-enabled communications platforms.
Kozlov says Techstars launched an mHealth-focused accelerator with Sprint, but the program hasn't come together as well as officials had hoped. Other accelerators have focused on financial technology, retail (a partnership with Target) and transportation (based in Detroit, and involving several automakers).
The program, which launched in January, concludes on June 23 with a "Demo Day," during which the 11 startups show off their products or platforms.
In seeking out participants, Kulkarni says Techstars and Cedars-Sinai "cast a wide net (for) strong companies that have real promising technologies" and are at "a crucial stage of development."
"The program is an accelerator, but not necessarily an incubator," he told socialtech.com. "We'd like to see the companies have a product or service and have a founding team, dedicated full-time to their product or service. We're looking for companies, not ideas - and having said that, we expect to see a wide range of stages of those companies, from those with only a seed round of funding to those with an open Series A or even have a Series A closed."
READ MORE: Harvard mHealth Partnership to Improve Medicaid Chronic Care
"In terms of round of funding and how far along, we have a nice bell-shaped curve, with some who have raised significant amounts of capital to some just raising their seed round," he added. "The key distinction is they have to have full-time founders who are focused on this and are companies with a product already developed or in their final stages, and not just entrepreneurs looking at an idea."
Kulkarni says he was surprised by the interest from Cedars-Sinai administration and staff, some 300 of which ventured across the street during the first month of the program to meet with the participants and see what they're doing. Kozlov estimates that each company has met with at least 25 Cedars-Sinai officials.
"We're really seeking to build a community here," he says, adding that the health system would likely find itself as an early adopter of some of these products.
"This tells you that there's a thirst for working together to find solutions to current problems," he adds.