Do Doctors, Patients Take mHealth Seriously?
About 40 percent of doctors surveyed say they recommend mHealth devices and apps, but only about 5 percent of patients say they're getting that advice. Who's to blame?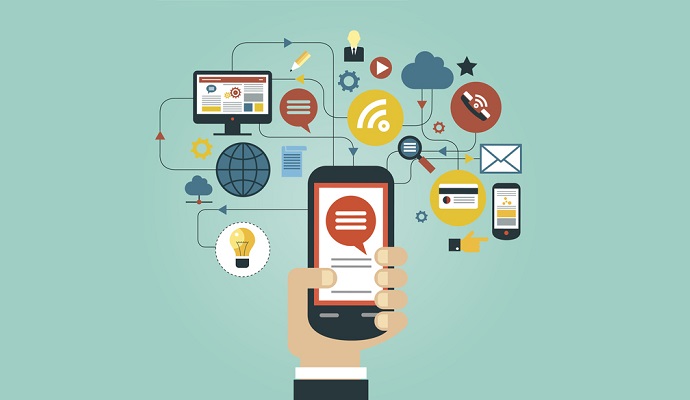 - Doctors and patients apparently have different views on the value of mHealth.
A new survey conducted by Nielsen on behalf of the Council of Accountable Physician Practices (CAPP) finds that, at most, 52 percent of primary care physicians have recommended that their patients use an mHealth app or device to track their health. Yet only 4 percent to 5 percent of consumers surveyed say their PCP has made such a recommendation.
This means that either physicians are making the effort but their patients are ignoring the advice, or patients are looking for that guidance but it isn't coming from their doctors.
"This survey is evidence of the failure of American healthcare to provide coordinated, technologically enabled, high-quality healthcare to the majority of people," CAPP Chairman Robert Pearl, MD, CEO of the Permanente Medical Group and the Mid-Atlantic Permanente Medical Group, said in remarks accompanying the survey. "These findings reinforce CAPP's long-held belief that patient-centered care models are critical to closing the gaps between what patients need and what they are currently receiving."
The survey was conducted in two parts: 626 U.S. physicians were polled in 2015, while 30,007 consumers were polled in March 2016. According to the survey:
52 percent of PCPs recommended that their patients use a mobile app to track physical activity, but only 5 percent of consumer say their doctor made that recommendation;
45 percent of PCPs recommended that their patients use a mobile app to monitor biometrics like heart rate or blood pressure, but only 4 percent of consumers say they received that advice; and
40 percent of PCPs recommended that their patients use a wearable health monitor to track activity; while only 4 percent of consumers say they heard that recommendation.
There was also some cause for optimism. According to the survey, 31 percent of doctors now use e-mail to talk to their patients about health, up from 17 percent in 2013. In addition, 30 percent now use a secure online messaging platform, up from 20 percent in 2013; and 26 percent send appointment reminders by e-mail, up from 15 percent in 2015. Half of the physicians surveyed, meanwhile, enable their patients to use a portal to see lab tests, imaging results and other information, up from 34 percent in 2013.
That said, according to the survey, a significant percentage of consumers report having online access to their physician and their health information, but don't use it:
14 percent say they can ask questions online and have them answered by a medical professional; while 11 percent say they have that capability but don't use it;
10 percent say they pay attention to e-mail reminders about medications and other health measurements, while 9 percent say they could, but don't; and
21 percent say they pay attention to appointment reminders by text, while 11 percent say they don't.
Finally, the survey reached a familiar conclusion in how each generation perceives mHealth and telehealth. It found that consumers rarely use video visits (only 5 percent total), but those age 34 and younger are twice as likely to use and want them than those age 65 and older. The same discrepancy was seen in the use of text reminders for medication and health measurements and online scheduling tools.
Dig Deeper:
Doctors Still Don't Trust mHealth Apps