Do Mobile Health Tools Enhance Family Wellness?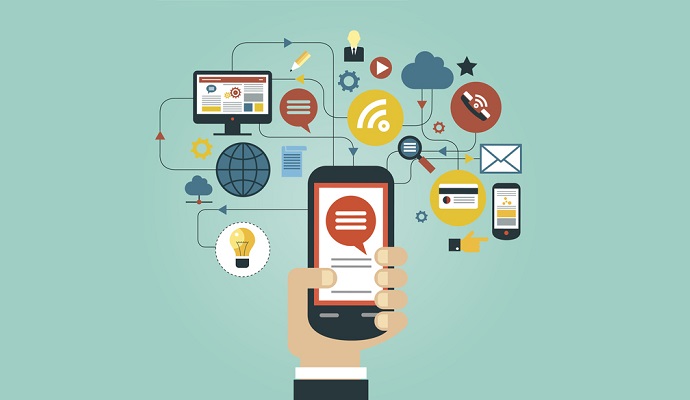 - As the mobile health sector continues to grow by leaps and bounds, it is interesting to note the people who are responsible for the popularity and increased usage of remote mobile health tools. The company mscripts took a look at the demographics of their pharmacy mobile apps and discovered an interesting finding.
Within the family accounts application, women and mothers were more likely to manage these accounts. Out of 10 accounts, eight of them were managed by women. According to current trends, out of all smartphone users, approximately 60 percent of mobile phone use are represented by females.
Out of the 80 percent of women who manage the mscripts' pharmacy mobile apps, a full two-thirds are mothers. The findings show that mothers are more likely to manage their children's health and well-being through mobile health applications.
Over the last four years, the number of mothers utilizing mobile tools for health-related purposes has grown by 54 percent. The mothers handle medication management and prescription refills while only 22 percent of men manage the family's health, according to an mscripts infographic.
Women are 2.8 times more likely to handle their families and children's health on mobile devices. Most mothers manage their children's health while some track their parents' or other adults' well-being. With Mother's Day just passing, it is important to recognize the lengths that these females go to when ensuring the safety and wellness of their families.
While mobile health tools are leveraged in first world countries to improve care, these technologies can also be utilized in underserved communities and third world nations to prevent disease and improve the health of families.
The Earth Institute, a subdivision at Columbia University, reported that mobile health tools and devices can be utilized to put an end to mother-to-child transmission of HIV in countries like Kenya. One research team working under the One Million Community Health Workers' Campaign studied the health-seeking behavior of 800 women after registering the subjects to utilize a mobile health tool.
"From data collected during interviews and focus groups, women shared that family planning and HIV prevention were among the main educational messages disseminated by CHWs during their regular visits," the researchers stated in their report. "While this data suggests that women in the community are aware of the importance of fulfilling their clinic appointments, only 4 women (0.6%) in the sample used for routine based data analysis made their first ANC appointment in their first trimester, underlining a stark difference between knowledge and practice."
At the end of the study, the researchers found that the women who utilized the mobile health tools had 0 percent of vertical HIV transmission rates between mother and child. The control group was at 9 percent. This shows how important mobile health applications can be in improving wellness and preventing the transmission of disease.
"Transmission rates at 9 months following birth were 14.4% for women not registered in the APAS [ANC/PMTCT Adherence System] and residing outside the MVP [Millennium Villages Project] cluster, 8.3% for women not registered in the APAS but residing inside the MVP cluster, and 0% for women both registered in the APAS and residing inside the MVP cluster. This suggests that the efforts under-taken by MVP to reduce MTCT [mother-to-child transmission of HIV] within the cluster have effectively close-to halved the vertical HIV transmission rate. However, only through the use of the APAS was it possible to eliminate transmission altogether, in the sample we analyzed," the researchers concluded.