Doctors Add an App to the Concussion Protocol
New York's NYU Langone Medical Center is studying whether the app, built on the ResearchKit platform, can help them chart daily activities and moods during the critical six weeks after a concussion.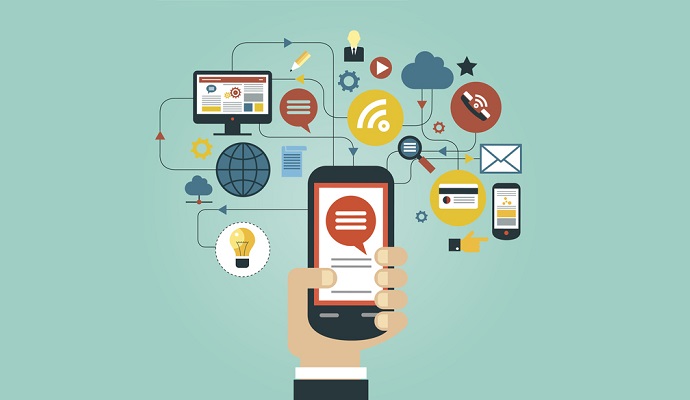 - A New York health system is launching a ResearchKit-based study to determine if an app can help concussion patients during the critical six weeks after a diagnosis.
The study by NYU Langone Medical Center focuses on charting patient-entered data to detect changes in mood and activity following a diagnosis. NYU Langone clinicians developed the Concussion Tracker app, which requires users to complete three daily tasks: a five-question survey on balance, vision and drowsiness, a six-minute walk test and a concentration test.
Paul Testa, MD, NYU Langone's chief medical information officer and a study investigator, says the study is divided into two parts. The first part will involve about 100 patients of the hospital's concussion center, and will integrate the data collected by the app into the hospital's Epic EMR platform, helping clinicians to better track each patient and modify their recovery plans.
The second, much larger part of the study opens Concussion Tracker to anyone with an iPhone who can download the app from the Apple App Store. Testa said there's no limit to the number of participants, with the goal being to collect as much patient-entered data as possible. Users must be at least 18, live in the United States, read and understrand English, have a regular doctor and have been diagnosed with a concussion within 10 days of enrollment.
Testa said the study seeks to flesh out the typical concussion protocol, which involves rest and monitoring, most often by a weekly visit to the doctor's office and a questionnaire. The concussion app, he said, gives researchers a means of engaging with the patient every day and tracking moods and activity over the entire six-week recovery period.
READ MORE: Providers Must Negotiate Telehealth Reimbursement With Payers
"We want to find that correlation between activity and recovery from a concussion," he said.
"Concussion is experienced by more than 4 million Americans each year," said Laura Balcer, MD, the co-director of NYU Langone's Concussion Center and a co-principal investigator of the study with Dennis A. Cardone, DO, an associate professor of orthopaedic surgery. "Using new technologies, we can now evaluate a potentially large percentage of this population across the country to gain daily insights about concussion, and employ data in ways we previously could not. For instance, this data could enable us to understand daily symptom profiles for patients for the first time."
Testa noted the app won't enable clinicians to diagnose or treat concussions, but can be used to give them a window into a patient's daily activities and emotions. He said the app was developed with the idea of asking the right questions at the right time, but not asking too many questions (which would affect patient engagement) or gathering data that a doctor wouldn't need.
He also said the app won't replace the phone calls or visits to the concussion center or a doctor – it's designed to give doctors a better picture of what happens between visits.
With concussions and concussion-related health issues dominating the sports pages, it's no surprise that healthcare providers have looked to mobile technology for help.
READ MORE: Telehealth Trends: Telemental Health, Direct-to-Consumer Care
Back in 2011, the Mayo Clinic's Phoenix, Ariz. Hospital demonstrated a "teleconcussion" evaluation of a 15-year-old soccer player who'd sustained a concussion during a game. The real-time audio-video consult was thought to be the first in the nation. Two years later, the facility partnered with Northern Arizona University to place a telemedicine robot on the sidelines of football games, giving on-site medical personnel real-time access to Mayo Clinic doctors for consults.
In 2012, the National Football League announced a $30 million donation to the Foundation for the National Institutes of Health's new Sports and Health Research Program, earmarking the money for concussion detection, management and treatment. The donation came at a time when research centers like the Mayo Clinic and the University of Southern California's Center for Body Computing were just beginning to study how wearables could detect and help treat concussions. The NFL announced another partnership - this one with GE - just last year.
This past fall, more than a dozen high schools in Mississippi used specially equipped tablets to examine football players suspected of having sustained a concussion; the platform enabled them to collaborate in real-time with specialists at the University of Mississippi Medical Center, and the program was closely watched by school officials and healthcare providers in several states.
Entrepreneurs have also tried to embed concussion-sensing technology in everything from helmets and uniforms to caps. In 2014, Reebok began testing a tech-enabled skullcap that would measure the force of a blow to the head and display a color – green, yellow or red – corresponding to the likeliness of a concussive hit.
And this past October, Norwalk, Conn.-based Triax Technologies announced that it's working with IBM's Watson Health division to embed natural language capabilities into tech-enabled headbands. The headbands - worn by athletes, for example - would conceivably detect questionable or risky actions or comments that would signal cognitive issues caused by a concussion.