Doctors Use mHealth to Screen Cancer Survivors for Heart Problems
Doctors at City of Hope in California are testing an mHealth device to screen childhood cancer survivors for evidence of heart problems. The digital health platform could improve access, reduce costs and possibly save lives.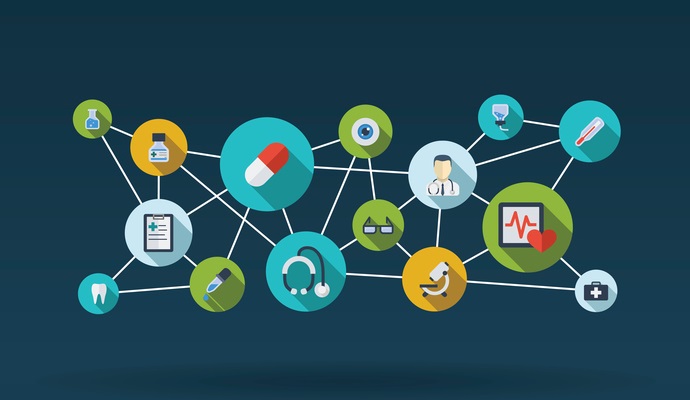 Source: ThinkStock
- An mHealth device that measures heart function could potentially save the lives of childhood cancer survivors at risk of developing heart problems later in life.
Researchers at the Childhood Cancer Survivorship Clinic at City of Hope in Duarte, Calif., say the Vivio, a wireless, handheld device that collects pulse waves and phonocardiogram data from the carotid artery and sends that data to a compatible device such as a smartphone or tablet, has worked just as well as more expensive echocardiography and cardiac magnetic resonance (CMR) imaging in trials.
That's promising news for childhood cancer survivors who'd undergone chemo and are at an increased risk of developing heart problems. While 90 percent of long-term cancer survivors (those surviving more than five years after their initial diagnosis) receive regular medical care, less than 30 percent undergo routine recommended risk-based screening.
"The pediatric oncology community is becoming increasingly aware that there are new issues faced by many cancer survivors that may not manifest themselves until decades after their cancer treatment is done," Saro Armenian, DO, MPH, a pediatric hematologist/oncologist and the clinic's director, said in a recent news story developed by the American Association for Cancer Research. "One of these issues is a higher burden of cardiovascular disease, which can result from exposure to anthracyclines [a class of chemotherapy] as part of their cancer treatment."
Using a specialized algorithm, Vivio measures the left ventricular ejection fraction (LVEF), which measures the percentage of blood ejected from the left ventricle of the heart. An LVEF measurement of less than 50 percent may indicate signs of abnormal heart function.
Echocardiography screening is considered the standard of care for monitoring heart function, Armenian said, yet is not always accurate. As an alternative, he said, CMR imaging is regarded as the gold standard, but is expensive and is not widely accessible.
mHealth devices and platforms hold the promise of increasing access to care and at a much lower cost; the challenge lies in ensuring that mHealth is as reliable as the other care pathways.
"This accessible technology has the potential to change the day-to-day practice of clinicians caring for the large number of patients diagnosed with cardiac dysfunction and heart failure each year, allowing real-time monitoring and management of their disease without the lag-time between imaging and interpretation of results," Armenian concluded in his study, reported in Clinical Cancer Research.
In the study, Armenian and his colleagues compared the Vivio to two standard testing protocols, CMR imaging and echocardiography. Testing the three platforms on about 200 patients who'd been diagnosed with cancer before they were 22 and had completed anthracycline chemotherapy at least two years ago, they found that the mobile health sensor was as accurate as CMR imaging and produced less false-positive results than echocardiography.
Armenian stressed that mHealth shouldn't be seen as a replacement for other avenues of care, but can be used to more accurately determine if echocardiography or CMR imaging are needed.
"One possible implementation of Vivio could be for preliminary screening," he said. "If the patient's heart function is below a specific threshold as measured by Vivio, that patient could schedule an in-depth evaluation. This way, Vivio could keep these survivors engaged and help to reduce the burden of inconvenient tests for individuals with a normal heart function as determined by the device."
It could also pave the way for a mobile health-based care management program for childhood cancer survivors.
"This study is the first step in thinking about new paradigms of long-term monitoring and care delivery for cancer survivors who are at risk for severe and life-threatening health conditions," Armenian concluded. "It's important to think about more proactive and convenient approaches for early detection, early surveillance and early prevention to help potentially reverse heart disease before it becomes clinically apparent in this population."