DoD Unveils mHealth Program to Monitor Service Members' Health
The Defense Advanced Research Projects Agency (DARPA) is working on a remote patient monitoring program that would collect health data from members of the armed services through their smartphones.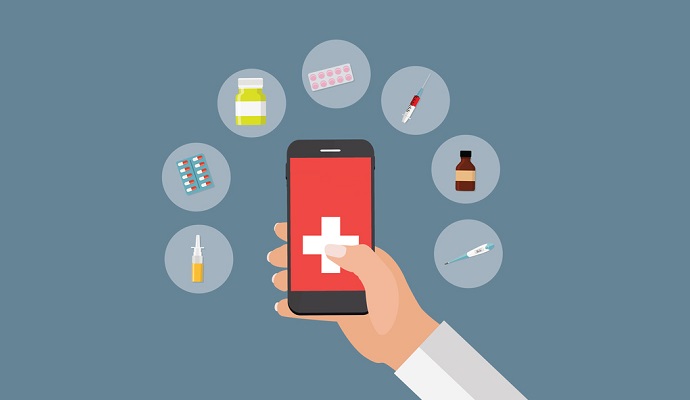 Source: ThinkStock
- The Defense Department is launching a new remote patient monitoring project that aims to monitor the health of armed service members through their smartphones.
The Defense Advanced Research Projects Agency (DARPA), a DoD department responsible for the development of emerging technologies for use by the military, recently awarded a $5.1 million contract to Kryptowire "to develop an advanced system for passively collecting, aggregating and managing smartphone sensor measurements in an effort to improve real-time warfighter health monitoring and predictive analytics for early disease biomarkers as part of DARPA's Warfighter Analytics using Smartphones for Health (WASH) program."
In a press release, CEO Angelos Stavrou said the Fairfax, Va.-based digital technology company plans to "leverage the full power of mobile to collect health metrics in all patient settings, for continuous monitoring, from clinic to home, and to build the ground truth from all available data, including smartphone sensors, clinical studies (and) medical examinations … for a better-informed, real-time approach to disease detection and biomarker identification."
DARPA's WASH program aims to use an RPM platform to gather physiological data from smartphone sensors to monitor use health, medication adherence, physical impairment and signs of the onset of disease.
"The objective of WASH is to extract physiological signals, which may be weak and noisy, that are embedded in the data obtained through existing mobile device sensors (e.g., accelerometer, screen, microphone)," Dr. Angelos Keromytis, the program's manager, explains on the DARPA website. "Such extraction and analysis, done on a continuous basis, may help determine current health status and identify latent or developing health disorders."
Kryptowire officials said they plan on using app and mobile device management (MDM) tools to enable collection from a wide variety of Android and iOS smartphones.