Does the Mobile Health Field Help Prevent Heart Disease?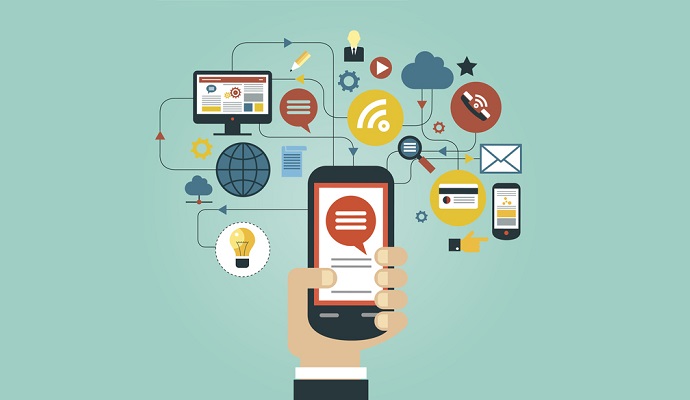 - The mobile health field has a wide variety of applications for medical care across the nation. These mHealth apps include fitness trackers, remote monitoring tools, secure messaging between patients and providers, and symptom checkers among others. A multitude of medical conditions may be better managed with the help of apps within the mobile health field.
The American Heart Association (AHA) prepared a scientific statement discussing how the mobile health field affects consumers particularly in preventing cardiovascular disease. With heart disease leading the way in top cause of death, disability, and high healthcare costs, the medical industry is attempting to determine ways that would prevent major cardiovascular issues and thereby improve patients' health and wellness. Various apps of the mobile health field could prove useful in this endeavor.
As the healthcare industry focuses on reducing the rates of unhealthy eating habits and a sedentary lifestyle, fitness trackers and nutrition-based mHealth apps may play a role in reversing the trends of obesity and heart risks in this country.
Five years ago, The American Heart Association targeted four goals to lead to better health for patients across the nation. These goals are: "reduction in smoking and weight, healthful eating, and promotion of regular physical activity." The AHA included studying the benefits of mobile health interventions when it comes to preventing heart problems and targeting the four objectives.
"Technology-supported behavioral health interventions are designed to engage individuals in health behaviors that prevent or manage illness, and they have led to fundamental changes in health practices," the AHA scientific statement concluded. "In addition to permitting more frequent and convenient community-based assessment of health parameters, these technology-mediated tools support the exchange of health information among consumers and between consumers and health providers, enable health decision making, and encourage positive health behaviors, including self-management and health promotion."
The mobile health field could play a strong role in boosting patient outcomes by improving communication and information access. With large numbers of consumers owning smartphones today, these devices themselves could be incorporated in enhancing patient engagement with health and wellness while positioning a user-friendly system for securely messaging healthcare providers.
Along with the benefits of smartphones and mobile health apps, wearable devices like fitness trackers and wristbands could help patients better track their physical activity, heart rate, and other vital signs. Most importantly, the results show that the use of mHealth tools is spreading across multiple age groups including senior citizens.
"Numerous innovations in health information technology are empowering individuals to assume a more active role in monitoring and managing their chronic conditions and therapeutic regimens, as well as their health and wellness. These advances are increasingly accepted by the public. Unlike the initial digital divide that placed computer use and Internet access beyond the reach of many older, disabled, and low-income individuals, mobile devices have been widely adopted across demographic and ethnic groups, especially those most in need of health behavior interventions," the AHA report stated.
"Mobile devices offer great promise for improving the health of the populace… A systematic review of the literature suggests a positive impact of consumer health informatics tools on select health conditions."
People of all ages are now using smartphones and apps to communicate and access needed information. It is expected that mHealth app and other technologies will push forward efforts to improve patient engagement with health and wellness. As the healthcare industry continues its goals toward reducing heart risks among elderly populations and across the medical care continuum, the mobile health field will likely impact the prevention of cardiovascular disease along with various other medical conditions.